Do you want to know how to start a blog?
I have learned a lot about blogging in these five years. I have taken inspiration from many bloggers and known their strategies and applied them in real life. It is my purpose to tell the people who still think that blogging is very laborious and a waste of time.
But blogging is one such medium, where you can deliver your reviews to millions of people. You can write about the company by creating your company website. If you are a merchant, then you can reach your customer by taking your shop online.
If you want to learn how to start a blog? So, you stay with us, and in this article, I am going to tell you how to start a blog, very effortlessly and step-by-step.
Some questions about "how to start a blog."
Some common questions must have come to your mind before you start blogging, and they should come. And you should also know the answer to those questions before you start blogging.
How long does it take to start a blog? It depends on you, and here is a process where you must choose from blogging topics to designing. After that, you must regularly publish articles according to your subject, SEO optimization, etc.
What are the requirements for blogging? You must have some money, and to manage your blog, you must have a computer or a smartphone.
How much does it cost to start a blog website? Starting a blog can cost you from $40 to $100 (for the entire first year), and it will depend on what you buy. To start blogging, you need to buy a domain name and web hosting.
How can beginners make money from a blog? Friends, if you start a new blog website, there is no way that you can make money. But if you think of earning after some time, then it can happen, and it will take time for your website to be complete.
Until, you should publish quality articles, engage your targeted audiences, and earn money by doing affiliate marketing.
Gaining traffic on a new website is hard. After a while, when traffic will start coming due to your quality content, then you can earn money by serving ads.
How do I start a popular blog? Setting up a popular blog is a trendy task, in which you may have to work harder than usual. Many people leave in the middle, and they do not keep continuity in their work and end up changing their way, which is wrong, that will never make your blog popular.
So, what can you do to make your blog popular? There are some verified ways, such as keeping a continuum in your work and building a good relationship with a blogger similar to your niche, joining social media groups, and discussing your blog with others.
That will make your blog visible to the people soon, and the last way is to make you a quality and relevant blog post so that you can easily rank on the search engine.
A Quick Guide to Starting a Blog
In this complete guide, I am going to tell you how to start blogging from end to end. But before reading the ultimate guide, you can begin your blog with some basic instructions as well.
Step – 1. How Do I Choose a Niche or Topic?
Before starting a blog, you should make sure that you are an expert on what subject. It is probably best to stay on only one niche in blogging.
The question here is, how will you choose a topic, and how to know that you are an expert in any one niche? It is easy to find out, just like you do your higher education on one subject, and you are an expert in that, in blogging, you must see your entire background, then you should choose the niche according to your interest.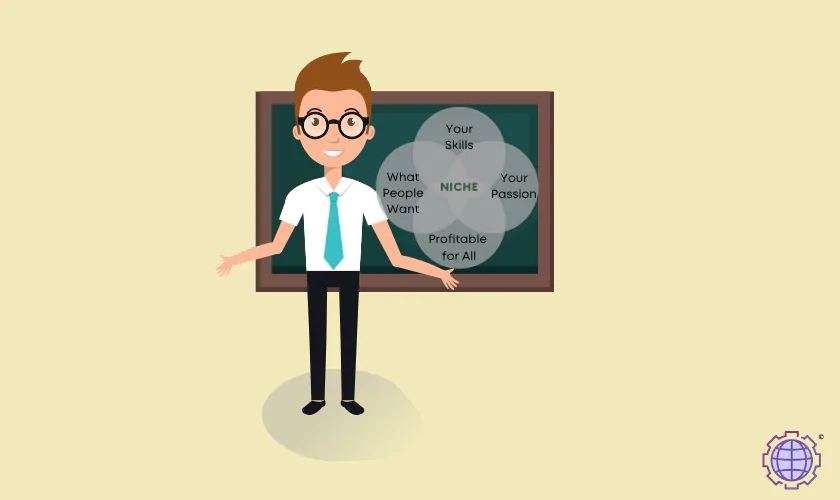 What are the trending niches for blogging?
There are some trending niches in which you can start a blog according to your interest. At present, there are many such topics, which are quite a trend.
Food Blogging
Fashion Blogging
Fitness Blogging
Finance Blogging
Lifestyle Blogging
Digital Marketing
Educational Blog
Ecommerce
Step – 2. Choosing a Platform for Blogging
Choosing a platform for blogging is very important. Otherwise, you cannot publish your content.
You will find many types of platforms online called Content Management systems (CMS).
Blogging platforms are mainly of two types:
Pre-hosted Blog Platform (Free and Premium)
Self-hosted Blog Platform (Open-source platform)
It is my opinion that you choose a self-hosted platform. In, Self-hosted you can save a lot of money.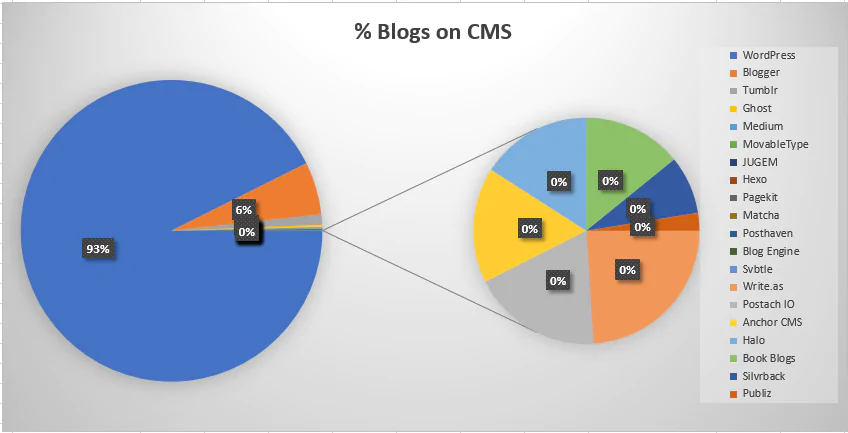 Pre-hosted Blog Platform:
In this type of blogging platform, you must purchase a paid plan, in which you get all the content (domain name, hosting, etc.) from one provider. For example, on WordPress.com, where you can buy a plan, then you must choose a domain name. The rest of the complex configurations make WordPress.com automatic for you, so you do not have to worry.
Even on wordpress.com, you can start your blog by getting a free plan. In this, you have to create websites with some limitations, like you will get a sub-domain (yourname.wordpress.com) instead of the top-level domain. Similarly, there are other platforms like blogger.com, Wix.com, and others.
Self-hosted Blog Platform:
You have many options to choose from in a self-hosted platform. A self-hosted platform where it is open-source software, and you must purchase web hosting to use it.
On the self-hosted platform, as I said earlier, you get many options, and you can use any software you want. WordPress.org is the most popular in the world and is easy to use.
You can use your domain name and web hosting on a self-hosted platform, regardless of the provider you purchase.
How much will it cost to start a blog? Comparison of WordPress.org and WordPress.com
WordPress.com
[Premium]
WordPress.org / Self Hosted
[Hostinger]
Free Domain
Yes [for one year]
Yes [for one year]
SSL Certificate
Included
Included [Lifetime]
Bandwidth
–
Unlimited
Storage
13 GB
20 GB SSD
Websites
–
100
Limitations
Yes
(like. WordPress.com Branding)
No
Pricing
$8/ month
$5.99/ month ($2.89/ month*48)
As you can see from the comparison between the two, most bloggers say that self-hosted WordPress platforms are many times better than WordPress.com to start a blog.
As you can also see from the pricing of both, you are getting self-hosted at the lowest price compared to WordPress.com.
If you take hosting from Hostinger, then you are getting hosting for four years for around $85, and if you want even cheaper, then you will get it on Namecheap.
So I also believe that there is a better self-hosted WordPress than WordPress.com to start a blog
Step – 3. Register Your Desirable Domain Name
Domain names have a primary role in blogging, so registering domain names is an essential part of blogging.
The domain name should be the most unique and should be easy for people to remember, and that domain name should increase your brand recognition.
A domain name can only be taken officially by one person at a time. It acts as a unique address, allowing visitors to access your blog.
So, what is the best domain name?
As I have already told you, a domain name is the core part of a website, and without it, you cannot create a blog or website.
Do you also need to know how to choose the best domain name? And how beneficial is it?
How to search for the perfect domain name?
So to register a domain name, it must also be available. You must research your desired domain name and need to know that, does not register by anyone else.
So, you can use tools like Instant Domain Search to know the availability of your domain name.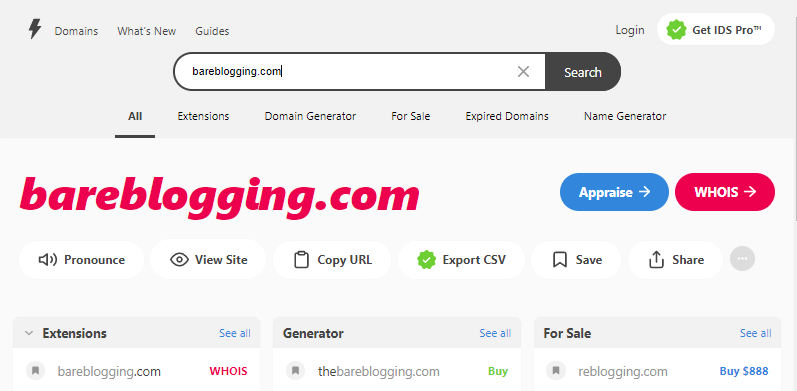 These tools show you the availability of other domain names along with their suggested name and their pricing.
More similar tools are available on the Internet, such as:
Buy Your Selected Domain Name:
At present, almost all popular web hosting providers offer a chance to choose a domain name for free, along with web hosting.
But if you do not want to get a domain name from the hosting provider, you can buy it cheaply from Namcheap.com, as shown below.
Search Domain Name:

Use Promo & Checkout: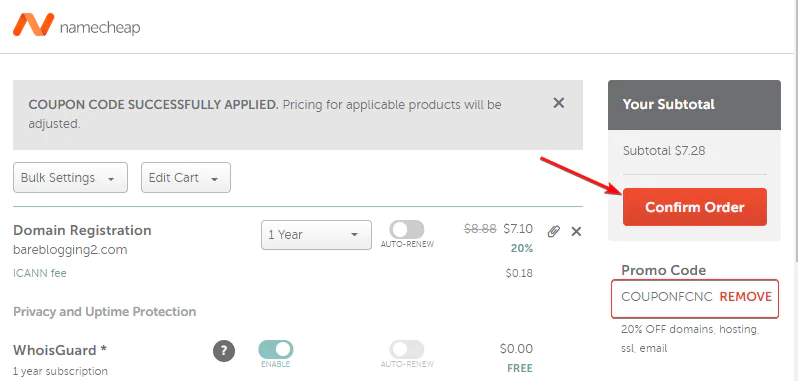 Step – 4. Purchase a Fast Web Hosting
Where domain name plays the principal role of a website, the same web hosting also plays the second foremost role.
A domain name is your permanent address on the Internet, and whatever is present on the website, and it requires web hosting for storing.
The better the speed of the blog website, the easier it will be to engage your audience, but your audience would also like to connect with you.
Some fastest web hosting you will find in the market, some will be expensive, and some according to your budget. As such, I would suggest two web hosting first HostGator and second Hostinger.
Web hosting from Hostinger
Why would you buy web hosting from Hostinger? So, there are two reasons for this: –
Affordability: – Hostinger provides you with long-term web hosting for the lowest price and also offers free addons like free top-level domain names and lifetime SSL certificates.
Hosting speed: – Another reason is that all Hostinger web hosting plans provide a server with LiteSpeed technology. With this technique, caching processes happen on the server-side, and this helps to keep the speed of the website.
How to purchase hosting from Hostinger?
Click here to visit Hostinger's official website.
You will see three hosting plans and choose the package according to your budget.
I would suggest that you choose Premium Shared Hosting, it is the most popular and you will get this plan for around $ 115 for the whole four years (48 months).
Select hosting plan: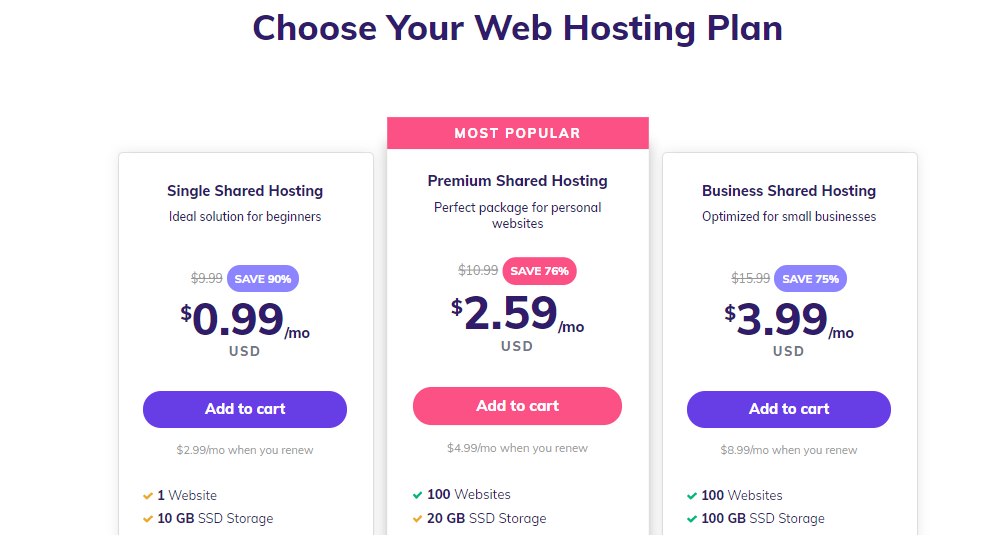 Choose plan duration: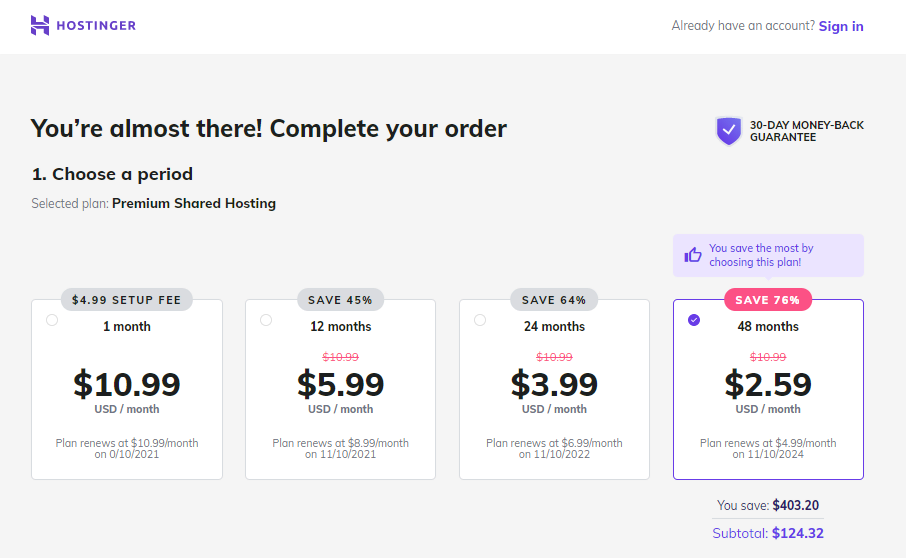 Check out the plan: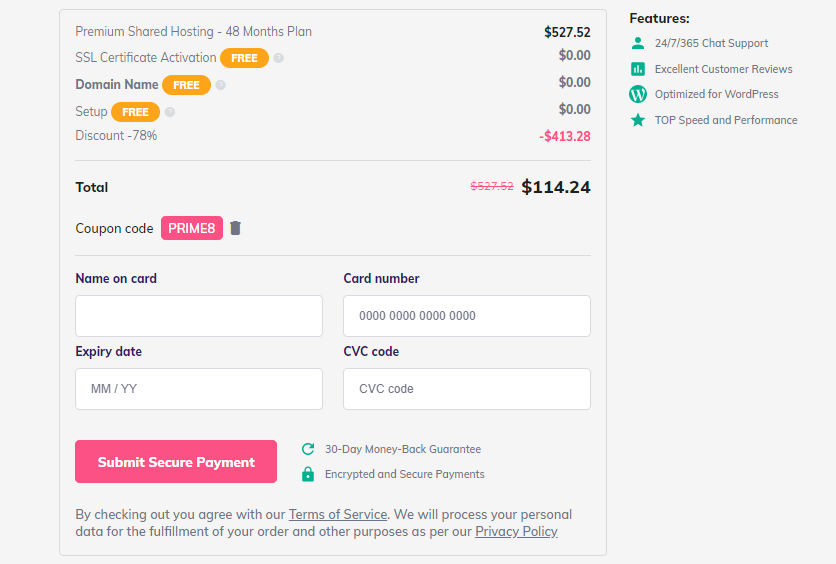 Step – 5. Start With WordPress
As I already mentioned about the blogging platform, the most popular one is WordPress, where you can easily do blogging. You do not need a lot of coding to use WordPress. That means anyone on this platform can easily create a website.
WordPress is one of the safest platforms for blogging. It is open-source software and has a lot of contributors.
I have written an article where I have explained how to install WordPress on Hostinger web hosting.
Step – 6. Select a Theme/framework
This part will show your design creativity. If you choose the WordPress platform, you can easily install the themes or frameworks.
There are two or three themes already installed with WordPress, and you can choose from them according to your own. WordPress also allows you to install custom themes and free themes from the WordPress database.
Add a new theme for WordPress: For adding a new WordPress theme, click on "Appearance" and then click on "Add New."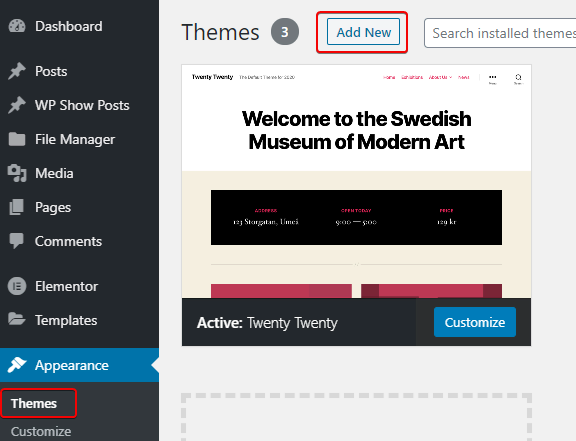 Install theme or upload custom zip: Now, you can upload your custom theme or install a free WordPress theme from the database.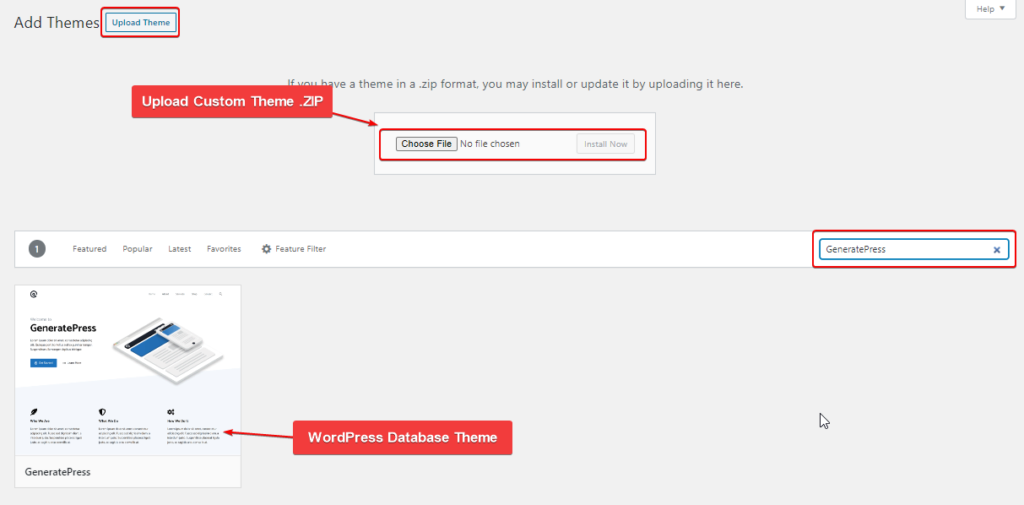 Some Best Lightweight WordPress Theme for Blogging:
There are some free and premium themes on the WordPress platform that will improve the performance of your website or blog more than usual.
These themes or frameworks can adapt to a large extent. You can design according to your niche.
Step – 7. Install Necessary Plugins
There are some essential plugins that you need to install on your WordPress website. This plugin will increase the usability of your website. There are some free plugins in this list, some premium.
WP-Rocket (Premium)
RankMath SEO (Freemium)
Elementor (Freemium)
RTOC (Free)
Social Snap (Freemium)
Gutenberg Block Editors (Mostly Free)
Step – 8. Create Essential Pages
You must create some essential pages on your website, such as how your website provides the content or what type of services you provide. In case you have a business, then create a detailed page about it. If you have a team or not, then make a page about your team or yourself, and also make some legal pages.
About us
Contact us
Privacy Policy
Terms of Conditions (or services)
Disclaimer
Cookie Policy
GDPR compliance pages.
Step – 9. Write & Publish Your First Blog
If you have done the design of your website and the rest of the necessary configuration, then you will have to publish your content now. You can post articles by formatting them well using images and videos or both.
Writing content:
You can use WordPress editor and third-party tools such as Google Docs and Microsoft Word to write your content. For detailed writing, it is better to divide it into headlines and sub-headlines (H1, H2, H3, H4, List), and the readers also like this format of content.
You can use Grammarly to further improvements in your article. It is a free tool, and this tool fixes your grammar inaccuracy to a great extent. You can use it directly by visiting the Grammarly website, and also use the extension in your Chrome.
Design feature image and content graphics:
That is an illustrious part of writing content. If you use visualization, people like to engage with your content. So, for visuals, you can use pictures, videos, and infographics.
You will find much of such content on Google, but they are copyrighted, so you do not have to use those materials. Just take ideas and create your content.
There are some tools on the Internet where you can do free picture editing info-graphs, charts, and more.
Using tags:
Using tags when publishing your content is considered very beneficial, and they also fit in terms of navigation. In WordPress tags, you can display the case of your content. These tags work like keywords in your content.
Publish article category-wise:
Classifying all your articles by subject is also an essential part of blogging. In WordPress, you can already create a category, and if you want, you can do it while publishing content. The classification makes it easier for visitors to find your content.
Step – 10. Promote Your Blog
Blog promotion is essential for traffic, and if you do not promote, then no one will know that you or any of your content is also present on the Internet.
There are different ways to promote a blog, and mainly there are three ways that I am going to share with you, and these are very important.
Search Engine Optimization (SEO):
Search engine optimization is one way you can drive continuous traffic to your blog. For this, you have to create a sitemap of your website and submit it to the search engine. You can submit a sitemap of your website on search engines like Google, Bing, Yahoo, Yandex, and others.
Social Media Optimization (SMO):
You can not only increase your website traffic by optimizing the search engine. This process requires time and hard work. But if you do social media optimization, then you can effortlessly increase traffic to your website. Create an account on all platforms of social media platforms such as Facebook, Twitter, Instagram, Pinterest, and others, and share your content with your social media friends and followers.
Paid Ads:
That is the easiest way to promote your blog. But for this, you will have to lose your pockets. So, this is the method of paid advertising, where you can create campaigns and display your ads on different platforms.
Some popular Ads platforms such as:
Step – 11. Start Making Some Money
You have started blogging, and you are thinking about how to earn money, and that question has most new bloggers.
So one bitter truth that I am going to tell you is that you cannot start earning money as soon as you start a blog, and it will take at least three to four months for this.
A lot of new bloggers go behind AdSense as soon as they start their blog, but in my opinion, do not do this, and in case you got AdSense approval but you will not earn, it because your new website traffic will be zero. No clicks and no CPM, so no income.
Forget AdSense or any other publisher networks for your new blog, and pay attention to your content. You can do affiliate marketing, which will also increase your chances of affiliate earning and search visibility.
Some affiliate platforms:
FAQs About Start A Blog
Should I start a blog in 2022?
If you are interested in writing, then you must start. You should blog in the field of your interest like I like science and technology, and also like to write about them.
So you must start your blog no matter what the topic is.
Is WordPress free for blogging?
Yes, WordPress is free, but with limits. If you choose the free plan of WordPress.com, then you will get a sub-domain, and you cannot do much customization on your blog.
How long is a good blog?
It depends on your content, and if you are fulfilling your audience's desire in 300 words, then that content is beneficial for you and your audience, and that is what Google says.
But this is not always effective for beginner bloggers, so you should always write detailed (about 3000+ words) content.
How do I start a blog for free?
To start a blog for free you can use Google Blogger and the WordPress.com platform.
Should I use Blogger or WordPress?
It depends on which platform you want to blog on. You do not have to pay hosting charges on Blogger while WordPress is a self-hosted platform, and you also have to pay for hosting.
If you can take charge of hosting, then you must use WordPress. If you work well on WordPress, you can get back the money invested soon.
How often should I post on my blog?
Exactly how often you should post is not a big deal, and how often should you update a post? that's a big deal.
If you are a new blogger, then you have to keep posting regular blogs, but keep in mind also keep updating your old blogs over time.
Wrapping up
You persisted until the end of your tutorial about starting a blog. Awesome!
You can start your blog website with these simple steps. If you keep doing such hard work continuously, then one day, you can build a big venture.
But thank you very much, for now, and we hope you do a good job and start blogging.