At present, the degree is not enough to get a job in the IT sector. Apart from bookish knowledge, you also need practical, analytical, and creative skills. So, you can get all these skills through online IT certification courses.
Jobs in the IT sector not only offer high salaries but also a variety of job security, and it is growing at a much faster rate than others. There are various positions in IT careers, and these positions are not given to anyone. As I said, a college degree is not enough. For these positions, the competition is very high, and you need to have industry-related, creative, and analytical skills to get out of it.
As you progress in your career, you should gradually consider advanced certification for your professional development. However, you should take some beginner-level certification courses to kick-start your career now, so that your resume and skill set stand out from others.
Here are 10 Beginner IT Certification courses, which you can do after graduation or to change your career.
10 IT Certification Courses For Beginners
Cisco Certified Network Associate (CCNA)
Cisco Certified Technician (CCT)
Certified Information Systems Security Professional (CISSP)
CompTIA IT Fundamentals (ITF+)
CompTIA A+
CompTIA Network+

CompTIA Security+

Linux Essentials Professional Development Certification (PDC)
Certified Ethical Hacker (CEH)
Microsoft Technology Associate (MTA)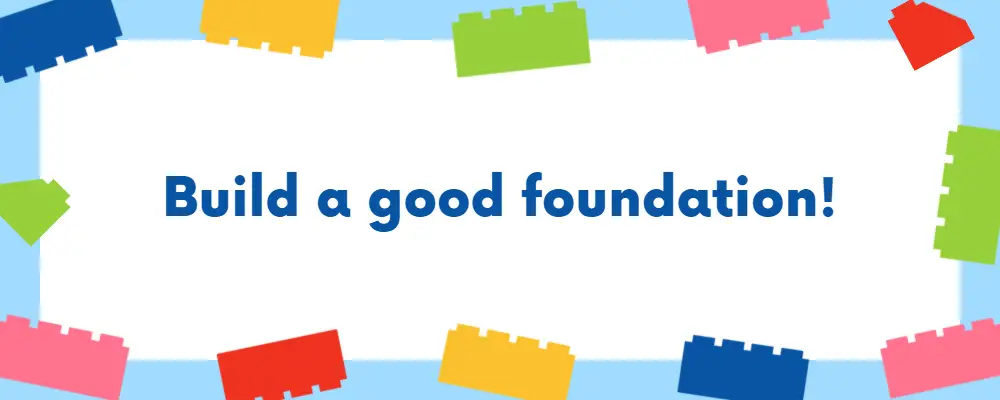 Cisco Certified Network Associate – (CCNA)
CCNA – Cisco Certified Network Associate is an IT certification from Cisco System. It is an associate and entry-level career certification. This certification course can be very beneficial whether you are applying for any entry-level or beginner-level job position like the help desk or any networking career.
Primarily students learn how to install, operate, and troubleshoot a small to medium-size enterprise network system.
To get a CCNA routing and switching certification, you must take a self-paced course, called "Supporting Cisco Routing and Switching Network Devices." This course contains six hours of training materials and guides. And which helps you to prepare for the 90-minute written exam.
Potential Job Opportunities:
Network Engineer
Systems Administrator
Network Administrator
Systems Engineer
Cisco Certified Technician (CCT)
Cisco Certified Technicians have the skills to diagnose, restore, repair, and replace critical networking and networking devices. Technicians work closely with Cisco's Technical Assistance Center (TAC) to restore incidents quickly and efficiently.
The Cisco Certified Technician Data Center (CCT Data Center) certification program focuses on the skills required for the onsite support and maintenance of Cisco Unified Computing Systems and Servers (CUCSS). Technicians in this department should be able to identify Cisco Unified Computing System components and servers, accessories, cabling, and interfaces. Must be able to identify Cisco's UCS and NX-OS operating systems and software.
Certified Information Systems Security Professional (CISSP)
Certified Information System Security Professional (CISSP) is an independent IT security certification program granted by the International Information System Security Certification Consortium. The CISSP is an ideal certification in the IT industry that verifies that you are qualified for information security, specifically when it comes to protecting an organization from cyber-attacks. This program is quite extensive and covers almost eight subjects:
Security and Risk Management
Asset Security
Security Architecture and Engineering
Communication and Network Security
Identity and Access Management
Security Assessment and Testing
Security Operations
Software Development Security
After completing the course, you must take a six-hour examination with 250 questions. In the position of a security analyst, IT auditor, and Information security analyst, this certification is required.
CompTIA IT Fundamentals (ITF+)
CompTIA IT Fundamentals is an introduction to basic IT knowledge and skills. It is a pre-career certification course and helps students determine if they have competency in information technology and if it is the right career path for them.
ITF+ is the only certification program that covers almost every IT Foundation area, it helps to the broader understanding of information technology, and it is also an ideal certification for non-technical professionals.
The CompTIA IT Fundamentals exams focus on the most essential IT skills and knowledge. Like, using the common operating system and establishing network connectivity, identifying common software applications and their purpose, analyzing security measures, and more.
CompTIA A+
If you have no experience or work experience in the IT sector, the fundamental knowledge of the CompTIA A+ certification will help kick-start your career. This IT certification program is considered one of the most popular for beginners and this certification helps in the recruitment of certain IT positions.
After doing the CompTIA A+ certification, you can get jobs in positions like IT service center, or help desk, and your entry-level positions can be transformed into higher-level positions like systems administration.
This course covers all the important topics like configuring the system, and how to install hardware and software. To get this certification, you must clear two exams, the first based on performance and the second based on multiple choice.
CompTIA Network+
The CompTIA Network+ certification is perfect if you want to work in network administration in the IT sector. This certification shows your ability to manage and troubleshoot wired and wireless networks. You can get the following positions through this certification course.
IT Specialist
Help desk technician
IT Technician
To qualify for this certification, you will have to take 90 questions and attempt this test, which will consist of both performance-based and multiple-choice questions. The exam covers network security, network troubleshooting, network design, and maintenance and management of network equipment.
CompTIA Security+
IT Sector Security is an important part and if you want to do a job in this security department then you can do CompTIA Network+ IT certification. After doing this certification, you can do jobs in the following positions.
Security Engineer
Security consultant
Junior IT auditor
Security specialist
Security administrator
System administrator
Network administrator
CompTIA Security+ certification verifies, that you have the skills to configure systems, ensuring that devices, networks, and applications are secure and in compliance with laws and regulations.
Linux Essentials Professional Development Certification (PDC)
Linux is an open-source operating system mainly based on the community. Linux is being used and adopted continuously by individuals and organizations, which too very fast. Linux is being used by small organizations for space exploration.
The expansion of open-source technology is increasing rapidly in the information and communication technology sector and is playing an essential role in the jobs in these fields.
The Linux Essentials Professional Development Certification gives students a comprehensive perspective on the operating system, including how to operate the system and the devices connected to the system.
There are no prerequisites for getting this certification, only you must clear the exam for this certification. There will be 40 questions in this exam which have to be completed in 60 minutes.
Certified Ethical Hacker (CEH)
The Certified Ethical Hacker (CHE) certification is a 40-hour, five-day program where you find and identify security vulnerabilities in computer systems. And for a job in the IT sector, you can be asked for proof of this certification.
This certification course is different from others, in that you are taught to think and act like a hacker so that you can find and evaluate the weaknesses of the system and fix them. Certified Ethical Hacker (CHE) certification is a three-level course, you can choose from three levels:
Core
Advanced
Expert
For the certification exam, you have six hours to address 20 practical challenges.
Microsoft Technology Associate (MTA)
Microsoft Technology Associate (MTA) is an entry-level certification program for those beginning a career or switching careers in the IT sector, especially in programming. The MTA certification course covers IT basics, like software development, web development, databases, and infrastructure.
To get certification in MTA, you do not need any prerequisites and it is the foundational certification program for new students. This certification equips you for positions like:
Security administrator
Network administrator
System administrator
Junior IT auditor
This MTA certification contains two different courses: Software Development Fundamentals and HTML5 App Development Fundamentals. To earn the Microsoft Technology Associate (MTA) title you must take both courses and pass the exams.
Summary
These are some best entry-level IT certification courses, that you can take online. However, there are lots of IT certification programs based on your career path and your interest. And those are also available on online platforms as well as offline.
In the situation of the pandemic most of the work happening as work from home, also academic sessions are handheld online, so it is better that you can pursue any of the entry-level courses on the online platform and you can begin your career. I found a certification platform, they are certified by industry-leading companies.