Google Adsense is a tool with which you can earn money from your blog. Google Adsense is a popular platform, and millions of publishers use this platform. To earn money from AdSense, some criteria that you have to fulfill.
AdSense is not the same as before, but not everyone gets approval easily, especially for new bloggers. Many publishers get approved on Adsense, but due to lack of quality traffic to the website, ad-limits apply. 
In this article, I have listed the top ten best alternatives of AdSense. It could help to maximize your ad revenue, so checkout.
What is Google AdSense?
If you weren't aware of AdSense, then you should know AdSense is Google's ad-publishing network. Content marketers and publishers sign up for that platform and serve ads on their websites. In return, publishers earn money.
Why should you use Adsense alternative?
Bloggers have been using AdSense for earning money for many years. A lot has changed in these few years, a lot of Adsense rules and conditions have changed. But you can still make a profit from Adsense, but it does not mean that you have only relied on this platform.
Today I am going to talk about AdSense's alternative, and not only that, I will give you many facts so that you can consider AdSense's alternative and join, then you can also increase your earnings.
The Facts About AdSense:
Getting approved on AdSense is hard.
In case your website has low-quality and quantity traffic, AdSense will impose an ad-limit on the website.
Adding a new site on an approved AdSense account is the same as an unapproved account, which means you have to qualify AdSense terms for every website.
Unusual activity with your ad-set leads to the end of your AdSense account.
AdSense also allows you to use other ad publishing platforms, which are beneficial for you, and you can increase your earnings from it.
Also read:- Know How To Optimize WordPress Speed After Placing AdSense Ads
Best Google AdSense Alternatives [Mostly Recommended]
There are many alternatives available for AdSense. I have listed the top 10 AdSense alternative and which are recommended by top bloggers and websites.
Media.net

Media.net is one of the best Adsense alternatives. You can use the contextual ads alongside the Adsense ads. Media.net doesn't serve any kinds of vulgar ads like Google Ads, which means your safe to use Google Adsense and also in your audience's eye.
Media.net serves the advertisers of Yahoo and Bing, and if you know, Bing, which is Microsoft's search engine, and Yahoo is also a search engine, then by using this publisher platform, you can increase your revenue.
Media.net Revenue Model
Media.net earning is based on the models of Cost per 1000 impressions (CPM), Cost per click (CPC), and Cost per action (CPA). If your website's traffic comes from the US/UK/Canada, then your earning should be high, but in case you're getting tremendous traffic from other regions except these three, then your income will be very effective. The minimum withdrawal from Media.net is $100.
Media.net Program Guidelines
Maximizing earnings using the Media.net publisher platform alongside AdSense could be very beneficial for any blogger. But getting approved is on this platform is an important fact. Media.net has its terms and conditions, or you can say program guidelines, and which are you have to fulfill.
This blog is also approved on the Media.net platform, and I will list some most considerable conditions. And if you follow these guidelines, it will help you get approved fast. 
The content criteria are specified below:
Content should be original and have a significant amount of text, visuals, etc.
The website receives the majority of its traffic from the US/UK/Canada
Content should be in the English language
The website has a reasonable volume of visitors
InfoLinks

Infolinks is one of the best publisher networks after Adsense and Media.net. I have been used Infolinks on my early blogging journey. If you want to maximize your revenue by serving ads, you can consider signing up for Infolinks rather than seeking other publisher platforms. You can control ad placement, do experiments using plugins like WP-Quads and others. 
On this platform, you have to take the approval of your website to serve ads. So, it takes about two or three days to get reviewed by an expert, and if your site fulfills the program policy, get approved. Infolinks is similar (not identical) to AdSense, and Media.net, like your audience, can't get any disruptive advertisements.
Infolinks Revenue Model
Infolinks earning is based on Cost per click (CPC) and Cost per 1000 impressions (CPM). But the revenue is calculated based on website visitor engagement and the clicks on ads. 
An Infolinks publisher gets 65% of the revenue share, suppose advertisers invest $100 for the ads, and when you serve the ads, you will get $65, and the rest of the share (35%) will keep Infolinks. 
Infolinks earning minimum payout threshold is $50, which you can payout through PayPal. For wire transfer, you have to reach a minimum of $100 limit then you can payout.
Infolinks Program Guidelines
Infolinks is open to everyone (Small business to big Businesses or Individuals), and there are no setup fees or minimum requirements for website page views or visitors. But they have some policies for publishers and advertisers, so you need to ensure that.
For getting approval on Infolinks, you have to make sure your website doesn't have any cynical, illegal, or offensive content as the following: 
Violent Content
Promotion of discrimination based on race, sex, religion, national origin, physical disability, sexual orientation, or age.
Promotion of illegal activities.
 Adult Content and Drugs.
Online Gambling.
PropellerAds

PropellerAds is very popular and one of the best alternatives to AdSense. In this platform, you can monetize your website with various types of Ads formats and push notifications.
For the publisher, it's a good platform for maximizing income. PropellerAds have some drawbacks in comparison to AdSense and Media.net, like all ad-format will be in a specific dimension, not in responsive. So you have placed all ads code manually with a specified size. 
PropellerAds Revenue Model
PropellerAds earnings are based on two models, the first is CPM (Cost per 1000 impressions), and the second is CPS (Cost per subscriber). Different country has different CPS rate. So if your website has specific geo-traffic, then your earning will be according to the CPS rate.
At present, New Zealand has a higher CPS rate, and if you get 1000 subscribers, you will receive $110. The minimum withdrawal threshold of PropellerAds is $100. 
PropellerAds Top 10 CPS/CPM rates (country-wise):
| Country Code | Country Name | CPM/CPS (In $) |
| --- | --- | --- |
| NZ | New Zealand | 0.110 |
| CA | Canada | 0.100 |
| US | United States | 0.099 |
| AU | Australia | 0.090 |
| GB | United Kingdom | 0.090 |
| NO | Norway | 0.070 |
| JP | Japan | 0.065 |
| IE | Ireland | 0.060 |
| CH | Switzerland | 0.052 |
| DK | Denmark | 0.050 |
PropellerAds Program Guidelines
There is no reviewing part in PropellerAds, like AdSense and Media.net. Just you have to sign up using your personal information and email. Then you can add multiple websites for monetizing. The Good thing is that you can also add your blogger website with the subdomain. I can't find any specific publisher program policy, but I found some questions on their forum about the program.
Content should be original
The website should be fully functional
That's the ProperllerAds program policy, but you can read the terms and agreements of Advertisers and Publishers.
If your website contains pornographic content, hacking tools, or malware, your publisher's account is in danger, and it can be terminated at any time.
ylliX

Yllix is a good publisher network for those who run downloading websites, movie websites, or other content downloading websites (including 18+ ). Yllix does not have any extreme content or website policy, so you have to sign up and start to make revenue.
ylliX Revenue Models
Yllix's earning model is based on eCPM [eCPM = total cost / (impressions / 1,000)], Clicks, and Conversion Rate. You can check live reporting on their dashboard with various metrics. For maximizing your earning, you have to sign up and place the ad-tags on your websites. The best thing is that you can also use the Blogger subdomain to monetize. 
Yllix offers payouts through different payment methods (PayPal, Payoneer, and Cryptocruencies), and at least withdrawal amounts are one dollar ($1), which payouts can receive daily.
ylliX Program Guidelines
Yllix doesn't have any specific policy for the publisher program. They accept all-over countries' web traffics (except bot traffic).
RevenueHits

RevenueHits is very similar to ylliX in terms of ad placement, types of ads, and program policies. For starting earning from RevenueHits, you have to sign up for the publisher program and then add your website. Then similar to ylliX, you have to place your ad tags on your website to serve ads.
If you have software downloading or a movie downloading website, then RevenueHits could be a great partner. Same as ylliX and Media.net, you can also earn extra money by referring RevenueHits to your friends or audiences.
RevenueHits Revenue Models
RevenueHits earning or revenue model is eCPM [eCPM = total cost / (impressions / 1,000)]. If you have a high-quality website that generates massive amounts of traffic. Then you can easily earn a good amount of passive income. 
RevenueHits offers payouts through three different payment methods (PayPal, Payoneer, and Wire), and the minimum withdrawal amount is twenty dollars ($20), which payouts can receive monthly.
RevenueHits Program Guidelines
Similar to ylliX, RevenueHits also doesn't have any special requirements or policies. You can use the Blogger domain or your custom TLD website. If your website gets considerate amounts of traffic, then you can easily earn a good passive income. 
Adsterra

Adsterra is very similar to PropellerAds, and if you sign up for Adsterra as a publisher, then you will see the same types of ad formats as in PropellerAds.
Getting started with Adsterra is very easy. Sing up with your email address and add your website(s). According to Adsterra, the site approval time is ten minutes. Adsterra has specific publisher and advertiser's FAQs, where you can find the most common questions about getting started to payout.
Adsterra Revenue Models
Adsterra earning models are based on eCPM, CPC, and CPA (Cost per action). Maximizing your income through serving ads on the website is a good option. In comparison to AdSense, you do not need a massive amount of traffic to get started with Adsterra. Nither you have to fear account termination caused by invalid traffic and accidental clicks.
Adsterra provides various payout methods for your earnings like PayPal, Payoneer, WebMoney, Bitcoin, and Wire Transfer.
Minimum Payout on Adsterra:
$5 for Paxum, Webmoney
$100 for PayPal and Bitcoin
$1000 for Wire Transfer
Adsterra Program Guidelines
Adsterra supports all kinds of organic, valid traffic from all over the world. Adsterra doesn't accept websites/traffic containing the following content:
Hacking or Phreaking
Software Pirating
Pornographic content
Containing or linking to any form of illegal activity
Racial, ethnic, political, hate-mongering, or otherwise objectionable content
Material that defames, abuses, or threatens physical harm to others
Inappropriate newsgroup postings, chat or forum abuse, unsolicited e-mail (SPAM)
Adcash

Adcash publisher is similar to others (PropellerAds, Yllix, and Adsterra) but without any restrictions. Support all different kinds of ad formats, including native ads. Surprisingly native ad feature is missing on PropellerAds, Yllix, and Adsterra.
I doubt you are thinking about what is native ads? Native ads are look-alike as your content. These ads blend with your website content, colors, and with fonts.
So, Adcash gives the option to add various types of ad tags like pop-up, banner, interstitial, and push notification ads.
Adcash Revenue Model
Adcash's earning model is based on eCPM. And when you earn a minimum of $25, then you can withdraw your earning through PayPal, Payoneer, or Skrill, and others methods.
Adcash Program Guidelines
Adcash doesn't have any specific program policies, you can use any type of website.
PopAds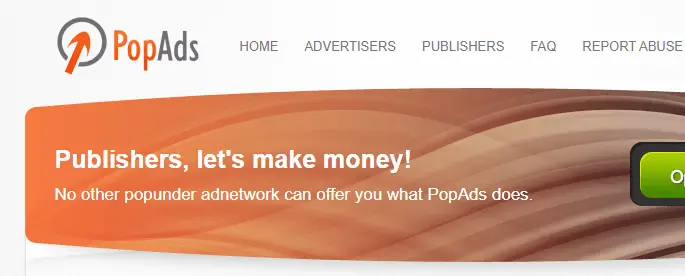 PopAds is one of the best pop-under ad networks and PopAds provide $4 for 1000 of US traffic. PopAds supports all countries' web traffic and is paid according to the CPM and CPC.
BidVertiser

BidVertiser is a popular ad publisher network and is trusted by thousands of advertisers and publishers. Optimize your ads and revenue using BidVertiser's AI technology. 
BidVertiser has various types of ad-formats, and you can monetize everything like websites, toolbars, extensions, and mobile apps.BidVertiser serves safe ads, and their experts scan every ad.
BidVertiser Revenue Model
BidVertiser earning is also based on CPM, and the lowest withdrawal threshold is only $10, and you can get paid through PayPal, Payoneer, and Wire transfer.
BidVertiser Program Guidelines
BidVertiser has program policies that you should fulfill and BidVertiser doesn't accept websites/traffic containing the following content: 
Contains, promotes, or links to sexually explicit or violent material;
Promotes, depicts, or links to material that promotes or depicts discrimination based on race, gender, religion, national origin, physical or mental disability, sexual orientation, or age;
Contains unlawful material, including but not limited to materials that may violate another's intellectual property rights or links to a site that contains such material;
Contains information regarding, promotes, or links to a site that provides information or promotes illegal activity; or
For any other reason that is deemed by us to be unsuitable.
AdMaven
AdMaven is a popular ad publisher network for websites and mobile apps. They provide high CPM ads so you can earn better revenue. 
AdMaven provides four types of ad formats so you can engage your audience and generate revenue.
AdMaven also doesn't have any specific program policy that means you can sign up for any type of website and mobile app. 
FAQs About AdSense Alternative
Which ad network pays the most?
It is very difficult to say, but a good amount of visitors come to your website, then you can make a good amount of revenue on any of these platforms.
Is Media.net a replacement for Google AdSense?
No, Media.net is a great competitor to AdSense, and if your website audience is mainly from the US, Canada, and the UK, then you can make good revenue.
Can I use AdSense with Media.net?
Yes, with AdSense, you can also advertise Media.net on your website and earn money.
Can I use propeller ads with AdSense?
PropellerAds can be used with AdSense, but I would not recommend you do the same. There are many reasons for this e.g., maximum ads of PropellerAds are disruptive, which are against the policy of AdSense. Apart from this, PropellerAds gives pop-up ads, which are very dangerous for AdSense publishers.