Recently, Google has launched this app in India, and through this app, you can earn money by completing various surveys or tasks.
This app is the same as the rest of the survey apps, but it is from Google, so it is entirely trustworthy. Google Task Mate is currently in the beta stage or "testing" mode, and although you can download it may have some technical bugs. You can install this app now, but you cannot create your account without a Google Task Mate referral or invitation code.
Google Task Mate App overview
| | |
| --- | --- |
| App Name | Google Task Mate (Early Access) |
| Developer | Google LLC. |
| Installation | 100,000+ Devices |
| Last Updated | 19 November |
| Content Rating | 3+ |
| Size | Varies with devices |
| Android Version | Varies with devices |
| Download Link | |
How to Sign up for Google Task mate?
STEP – 1. Download the App from Google Play Store
Click here to download the app from here or your can search on Play Store.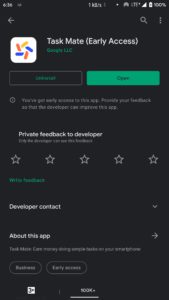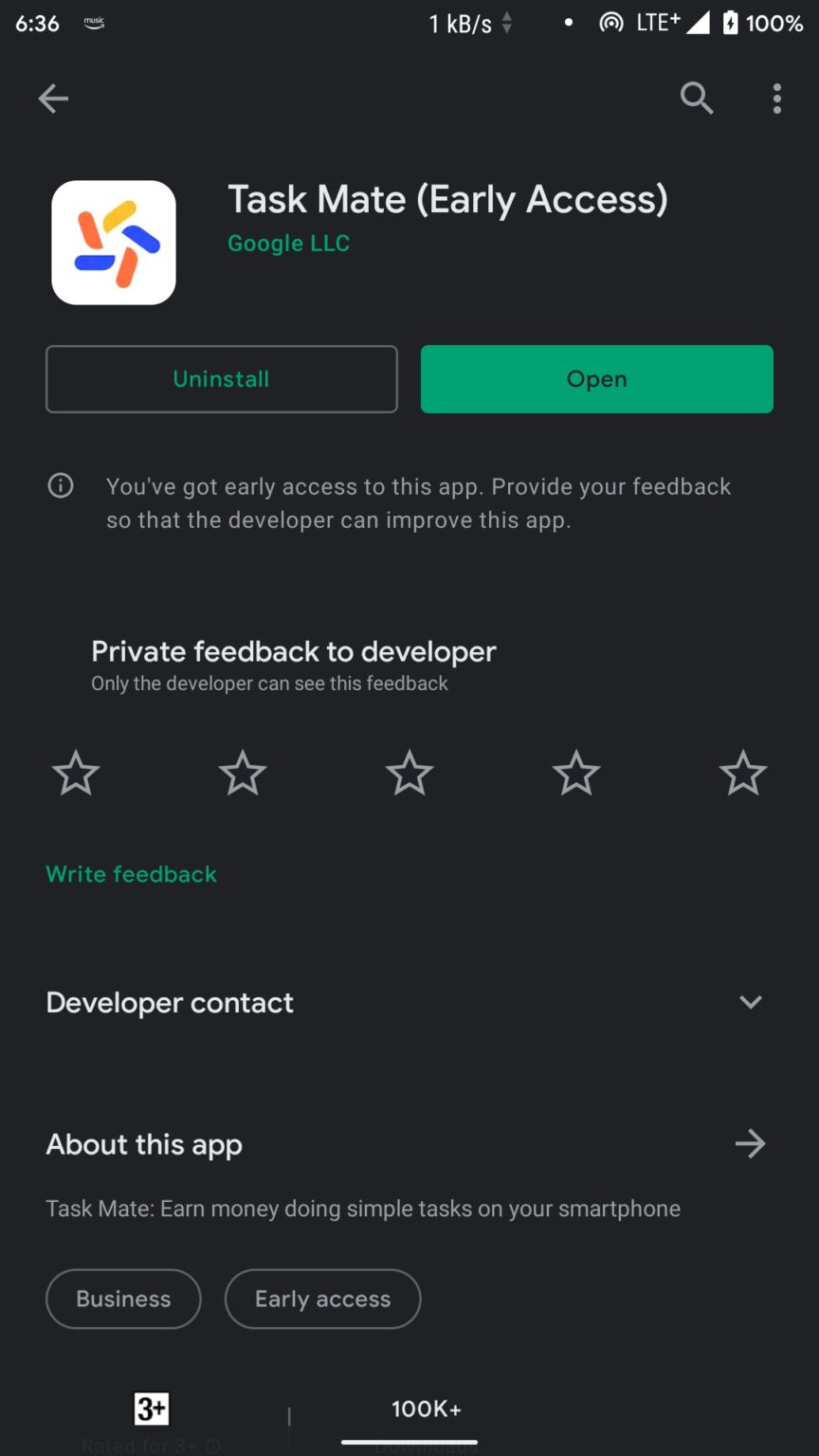 STEP – 2. Selet your preferred email address
If your device has more than one Gmail addresses, then you should select one of them.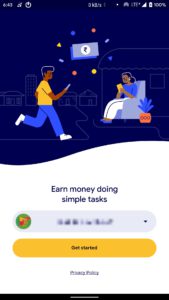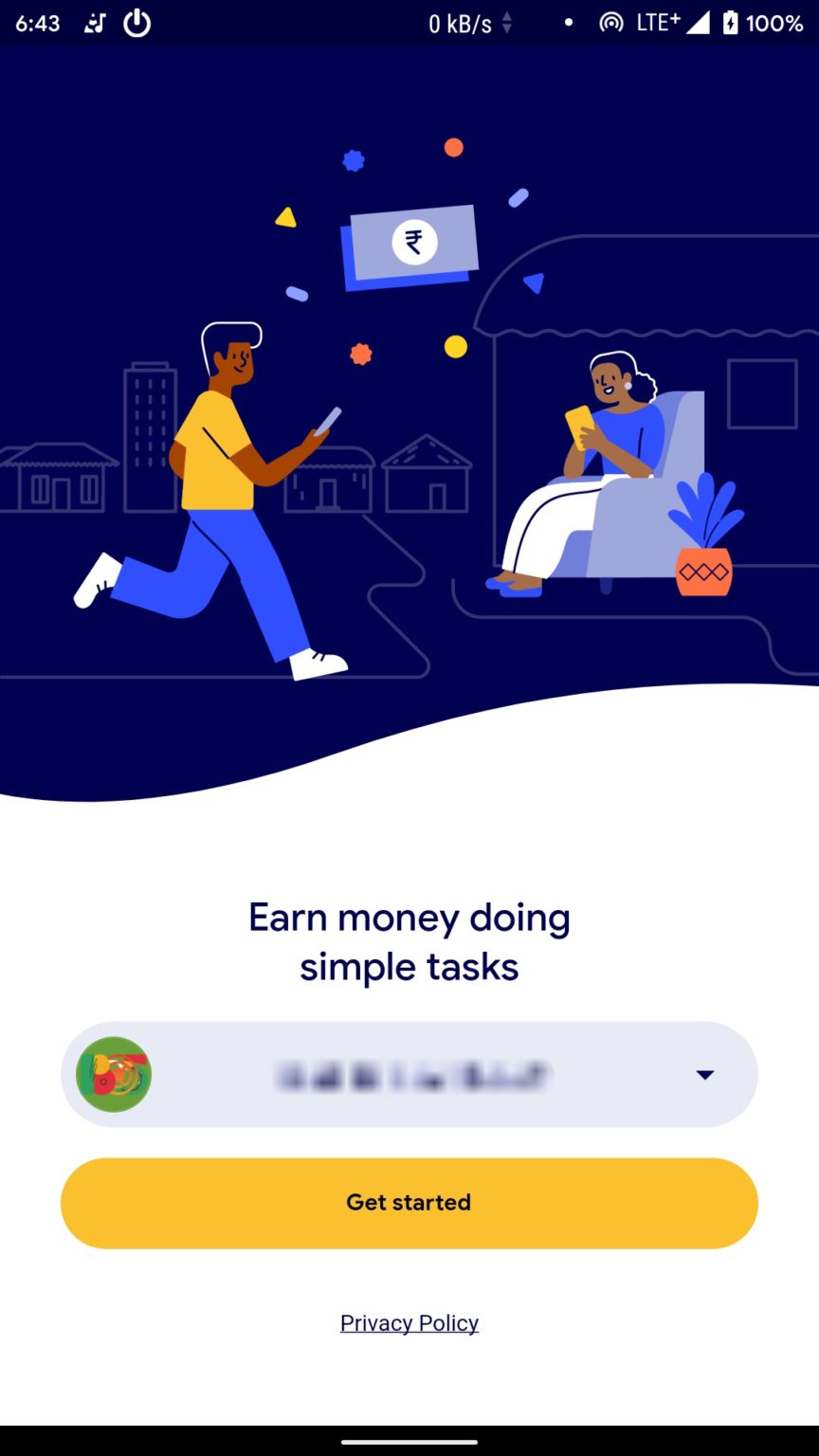 STEP – 3. Select app language
Select your app language, and Google gives two options to choose from, one is English, and the second is Hindi.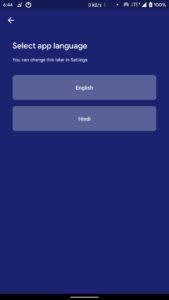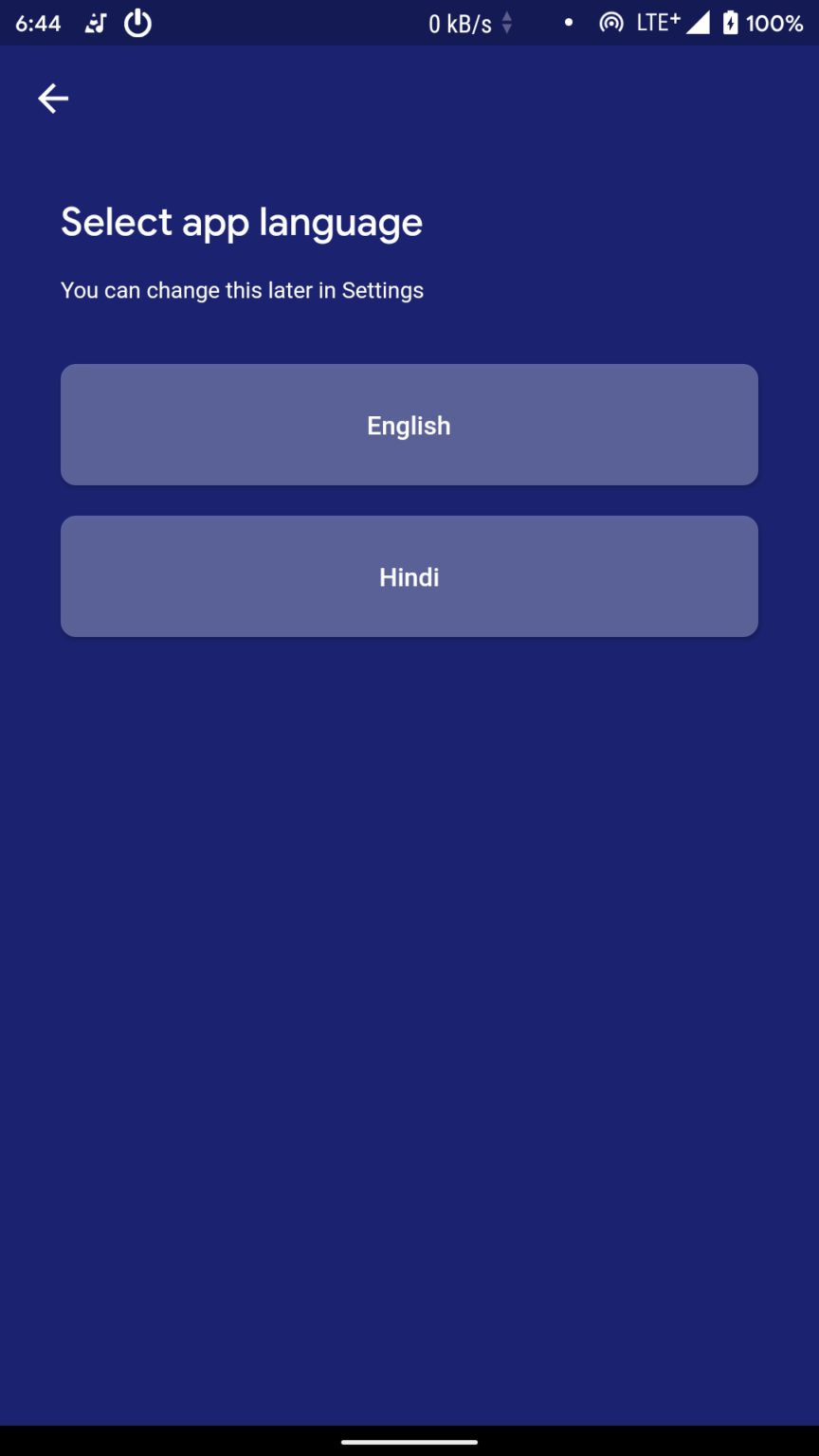 STEP – 4. Enter invitation code or referral code
Now, Google Task Mate will prompt you to fill in your referral or invitation code. Six digit code, if you don't have then don't worry. We have provided some code checked out.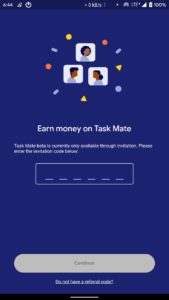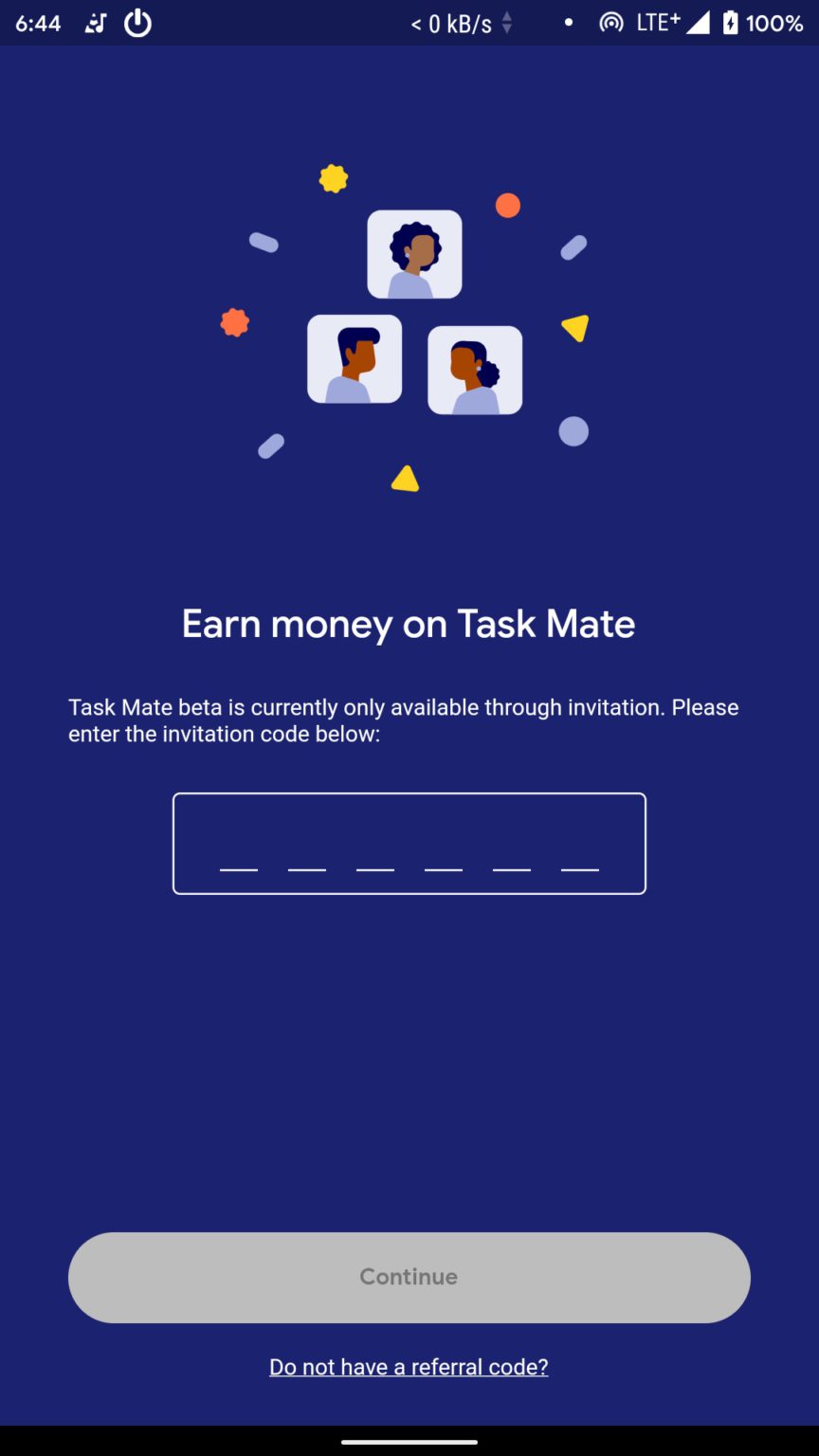 STEP – 5. Select languages that your are good at
After entering the invitation code, Google Task mate will prompt you to select languages you are good at and understand or write.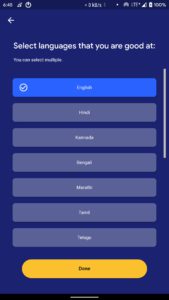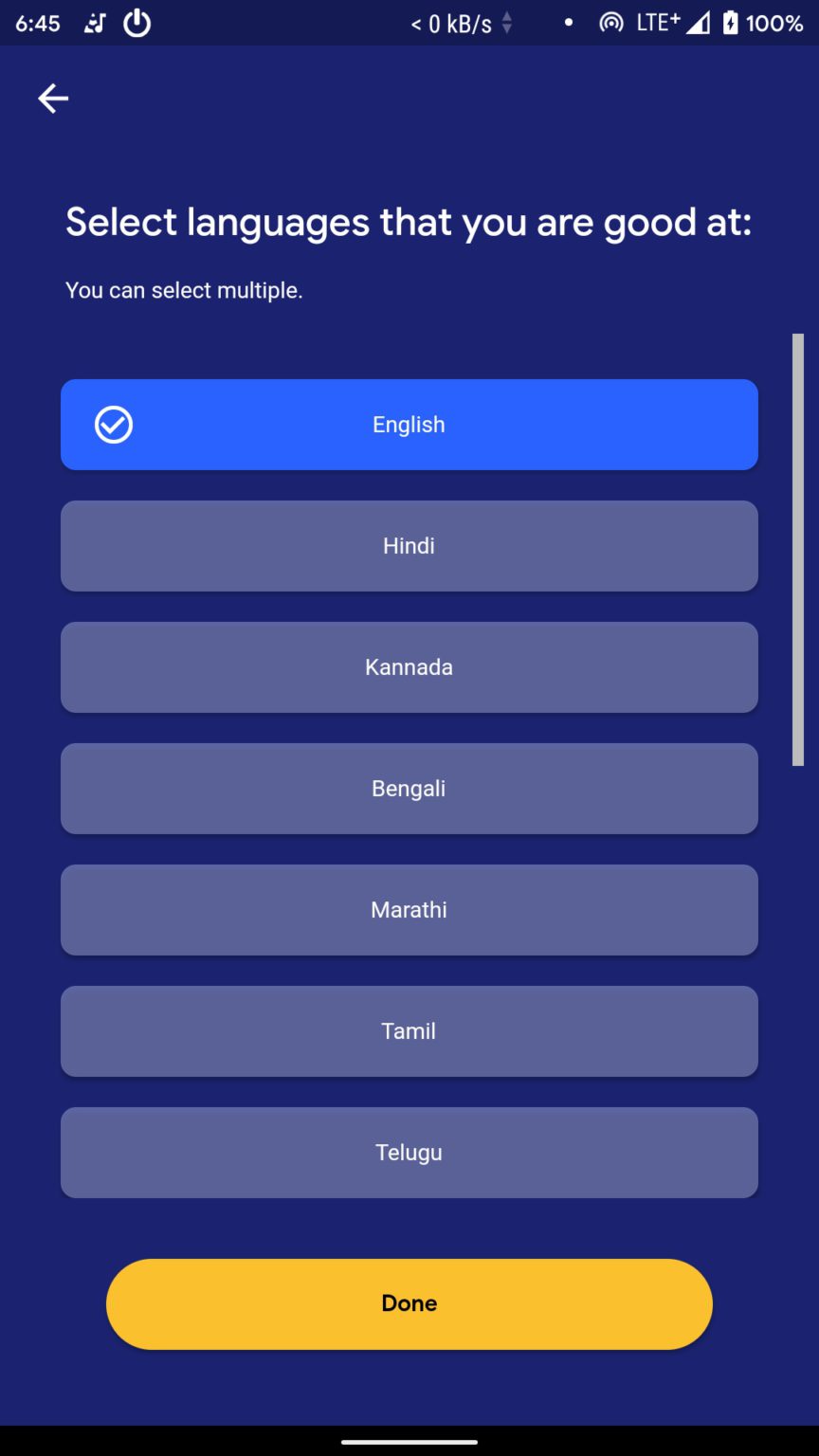 STEP – 6. Accept Agreement
Last step, accept the agreement.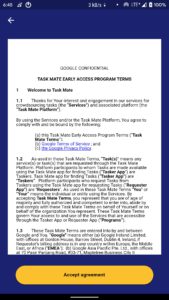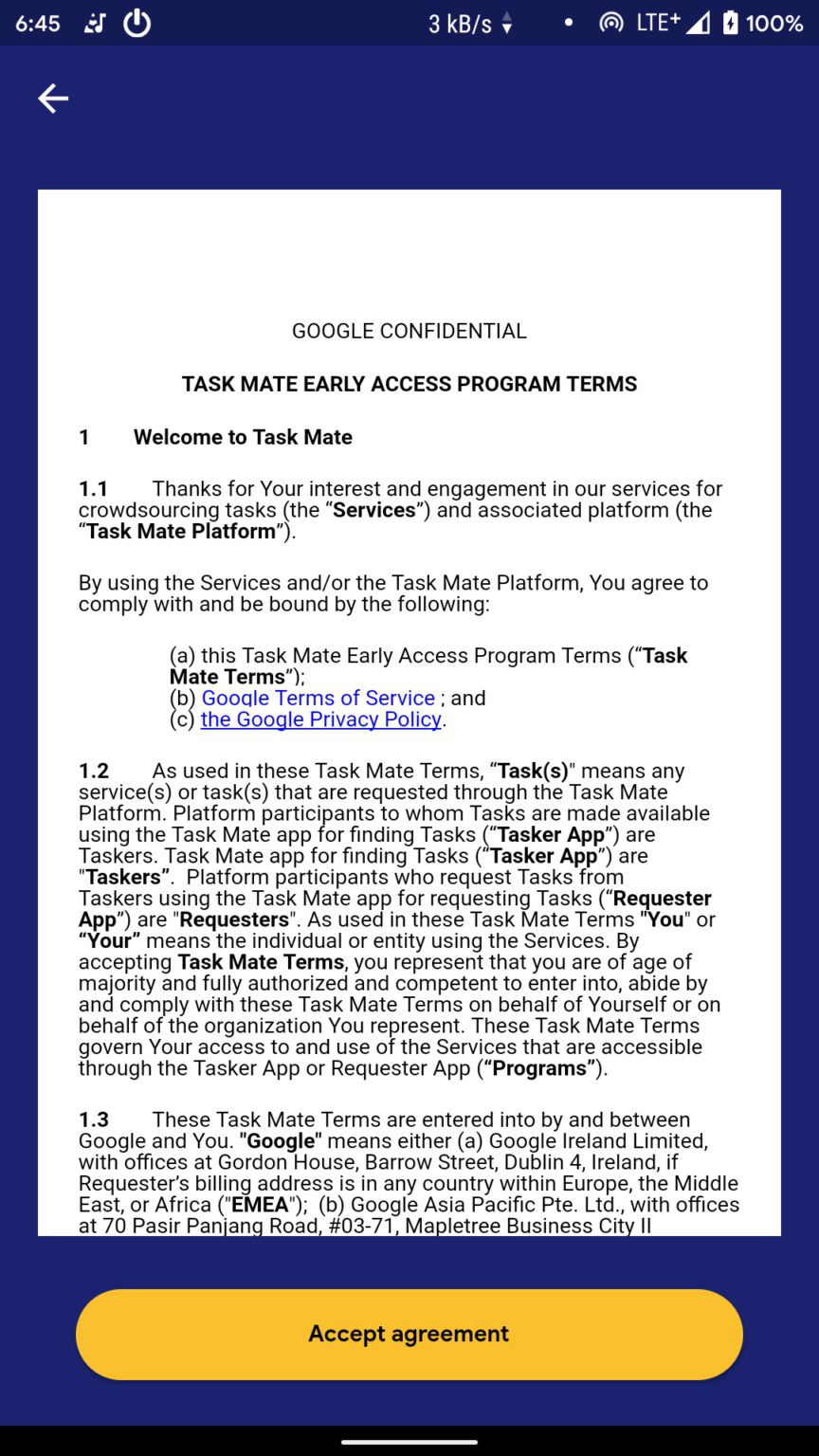 STEP – 7. Complete Tasks and Surveys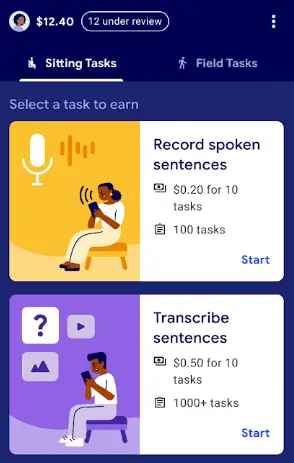 STEP – 8. Payout your earned money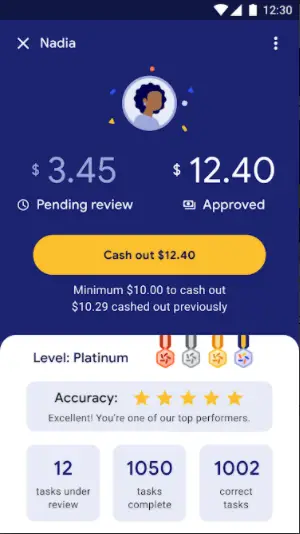 What types of Task and Surveys happen on Google Task Mate?
There are two types of tasks on this app. The first sitting task and the second field task and these types of tasks are not so difficult. You have to complete the job as per the instructions given, which will earn you.
Sitting Task
These are the tasks that you can do by sitting in one place. For example, transcribing an English sentence into Hindi comes under the Sitting Task.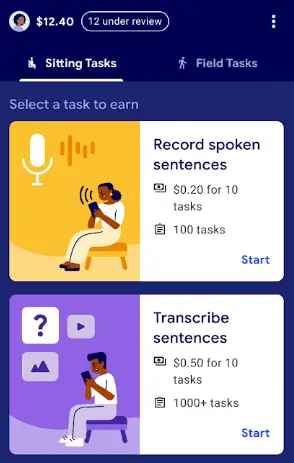 Field Task
You cannot do this task by sitting in one place. To complete these tasks, you have to go to the places around you. For example, in this type of task, you need to upload pictures of a nearby shop.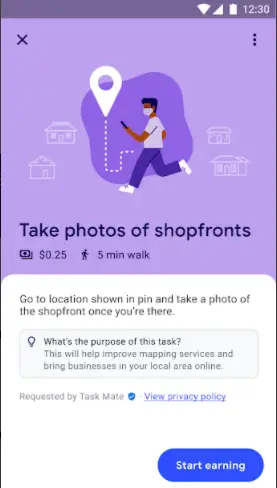 How to withdraw the earned money?
You will get the money for the completed task, and if you have skipped any task, you can complete it later. You will need a third-party e-wallet for payouts, such as PayPal. Payment will be given in your local currency only, which will make it easier for you to take payment. When Google Task Mate is ready for you to cash out, you have to click on Cashout and take payment in your e-wallet.
How to get Google Task mate Referral or Invitation code?
Google Task Mate is currently in beta testing and is being given for use only to people who are invited and have referral codes. This app makes the internet more accessible to people. For example, take a picture of a nearby restaurant, answer survey questions about your preferences, or help translate the sentence from English to your local language.
Google has sent invitations to the selected people and cannot send them to everyone, so if a friend of yours has sent you an invitation or given a referral code, you can use this app.
Note: – This app is still in test mode and is for limited use. Keep an eye on your Google Play Store for more information.
Referral Code / Invitation Code In India – DL50C1 & IN12K6 (Outdated)
Wrapping up
Google Task Mate can be a good app that wants to earn some money from its free time. With this app, you have to complete small tasks, and in return, you will be paid. These apps are currently in testing mode and can be used by people who have an invitation or referral code. You can click here to download Google Task Mate from the Play Store.
Check out other articles.