Microsoft Azure is a Cloud Platform is a cloud computing service created by Microsoft in 2010. Microsoft provides customers deploying and managing cloud applications and services through this "Azure" Platform. Microsoft has its managed data centers Software as a service (SaaS), Platform as a service (PaaS), Infrastructure as a service (IaaS), and Platform as a service (PaaS).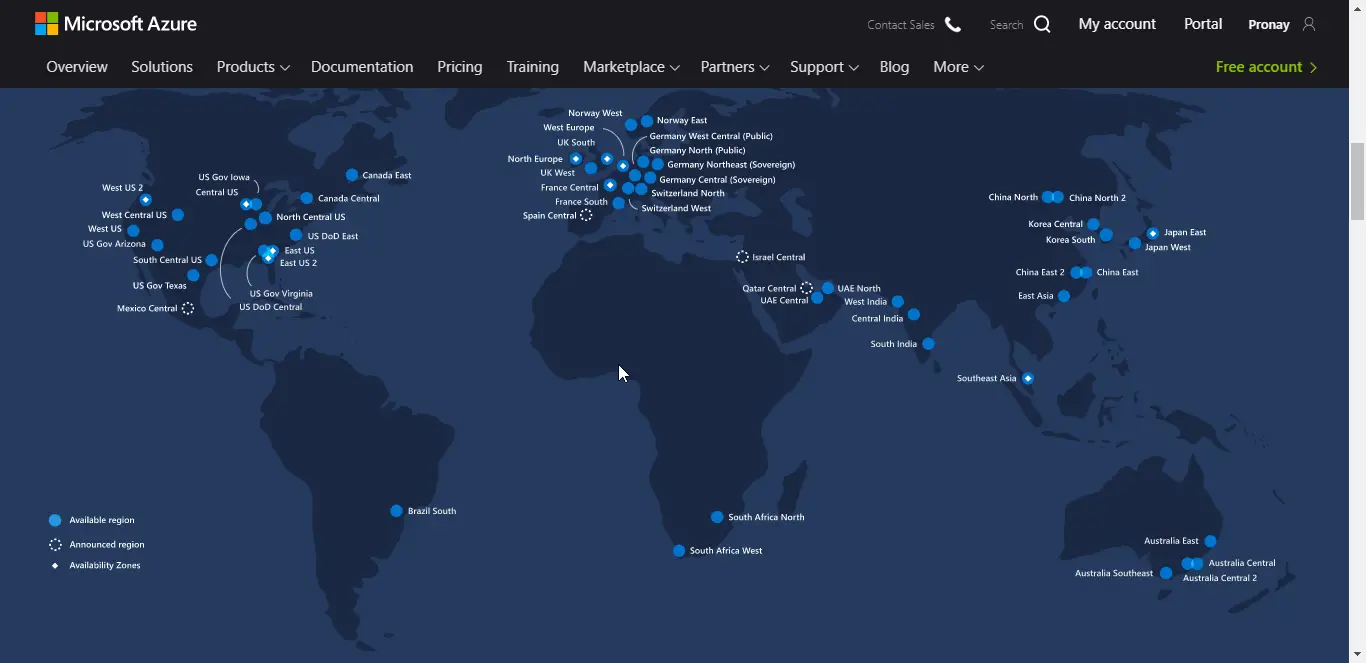 Microsoft Azure cloud platform has been providing a free tire subscription for those, who are beginner or student or who want to just test their services. So Microsoft Azure provides two types of free tier subscription:
Always Free with limited resources
$200 Credit with 1 Year Trial Subscription, without any limitation.
So in this article, we are going to see, How to get free Microsoft Azure Subscription for a Year and $200 credit and these are the major services we getting in this subscription.
#SERVICES
Cloud Computing services
Data & Storage services
Web Applications and Web Hosting services
Data management
CDN
Machine learning & Deep Analysis
Blockchain
Internet of Things (IoT)
More other services.
#STEPS OF FREE MICROSOFT AZURE SUBSCRIPTION
Search on Google for "AZURE FREE TIER"
Search "AZURE FREE TIER" on Google and click the first result you have got.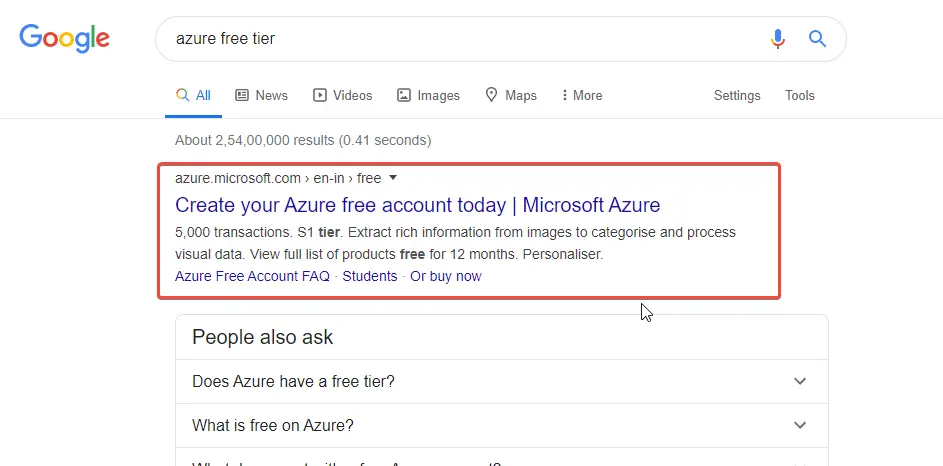 Click "Start free"
When you click the search result, then you will be redirecting this Microsoft Azure page. There you should click on Start free button for the next step.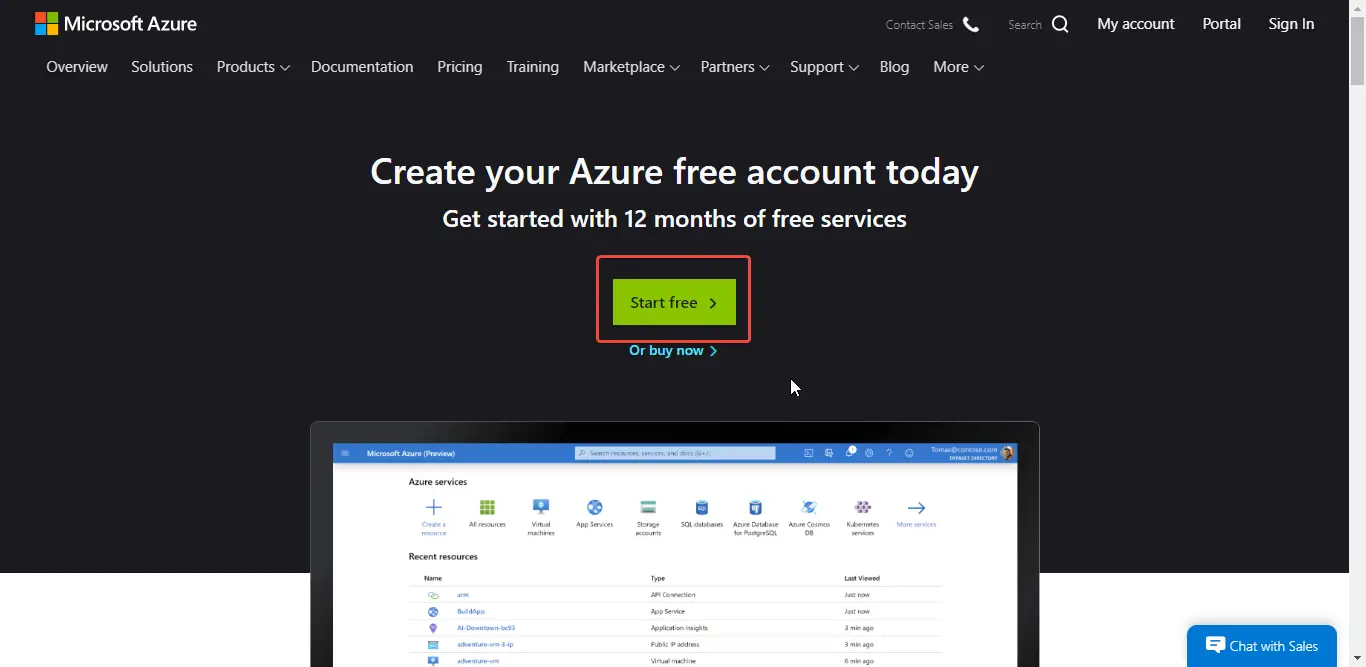 Login with Your Microsoft Account or create one.
If you have any Microsoft account then simply fill the credential and login, perhaps if you don't have any account then click on create one as shown below in the images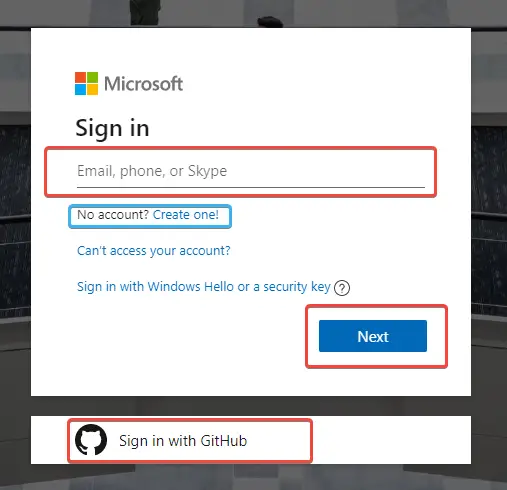 Also if you have a "GitHub" account then you could log in with GitHub credential. But we are going to create a new one.
So just fill your current email address and verify as shown below in the image.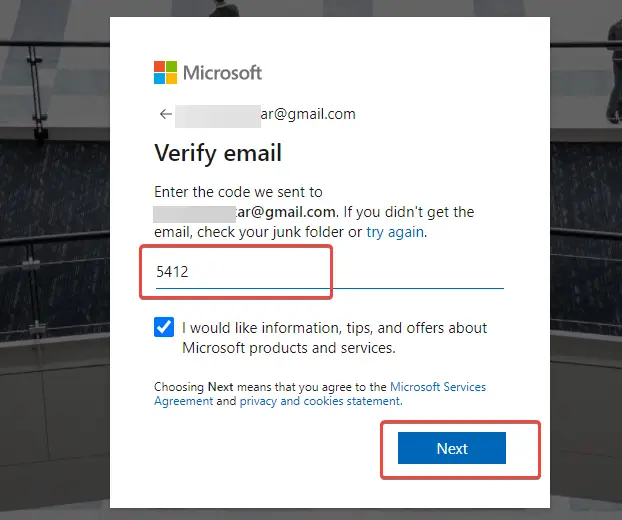 After the email verification process, you will redirect the actual steps of the subscription of Microsoft Azure.
Read More Articles Like This:
Three Steps of Microsoft Azure Free trial
Fill Your Personal or Business Information
In this field, the Microsoft Azure Platform prompts you to fill your personal or business details for providing you a trial.
You should fill your First name, last name, phone number, pan details, and address.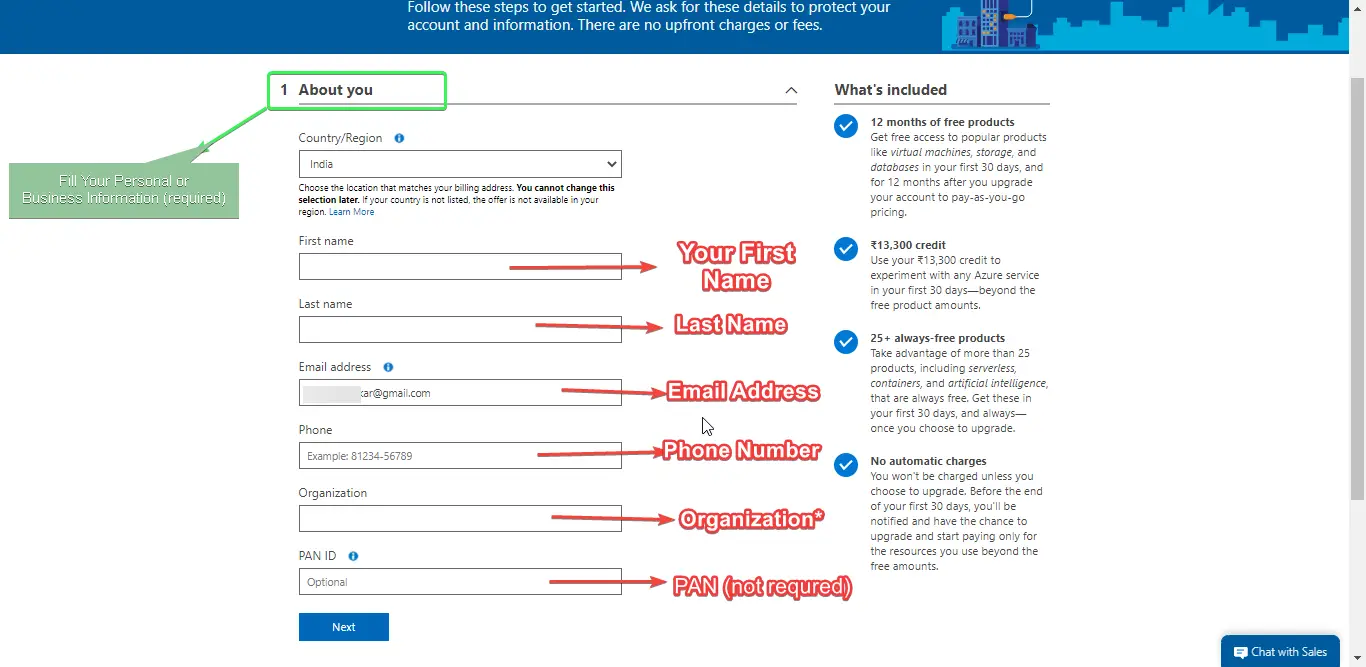 Identity Verification by phone for Microsoft Azure.
This identity verification process is your phone verification, the Azure platform will be sent you an OTP for your phone number verification, as shown below in the image.
Identity Verification by card for Microsoft Azure.
In this varication process azure platform prompt you to add your card details like Card Number and your billing address. Microsoft would charge you the minimum amount of your card balance like Indian Visa Debit/Credit card charges is only 2 rupees. So I prefer you should have a minimum $1 equivalent balance in your card.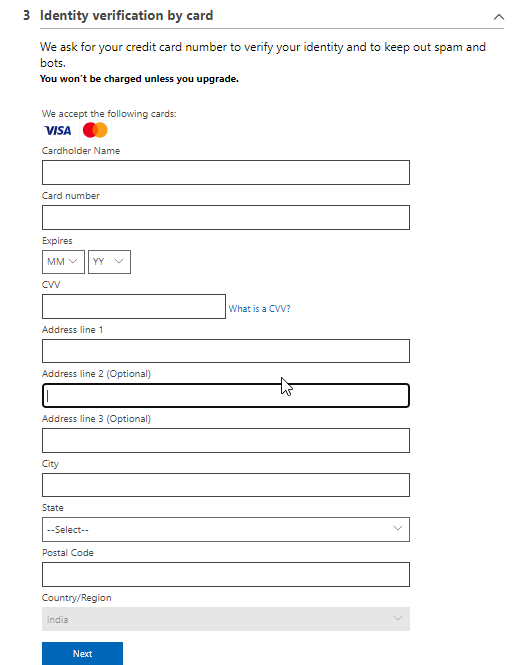 Now Click Next and Accept the last stage "Terms & Agreement" and Voila. You will be credited with $200 Credit for the Next 12 Months of uses of the Free Microsoft Azure Cloud Platform.
After filling all the forms.
Microsoft Azure Cloud Platform Dashboard
There you can create, deploy or test your applications for free for the next 12 months.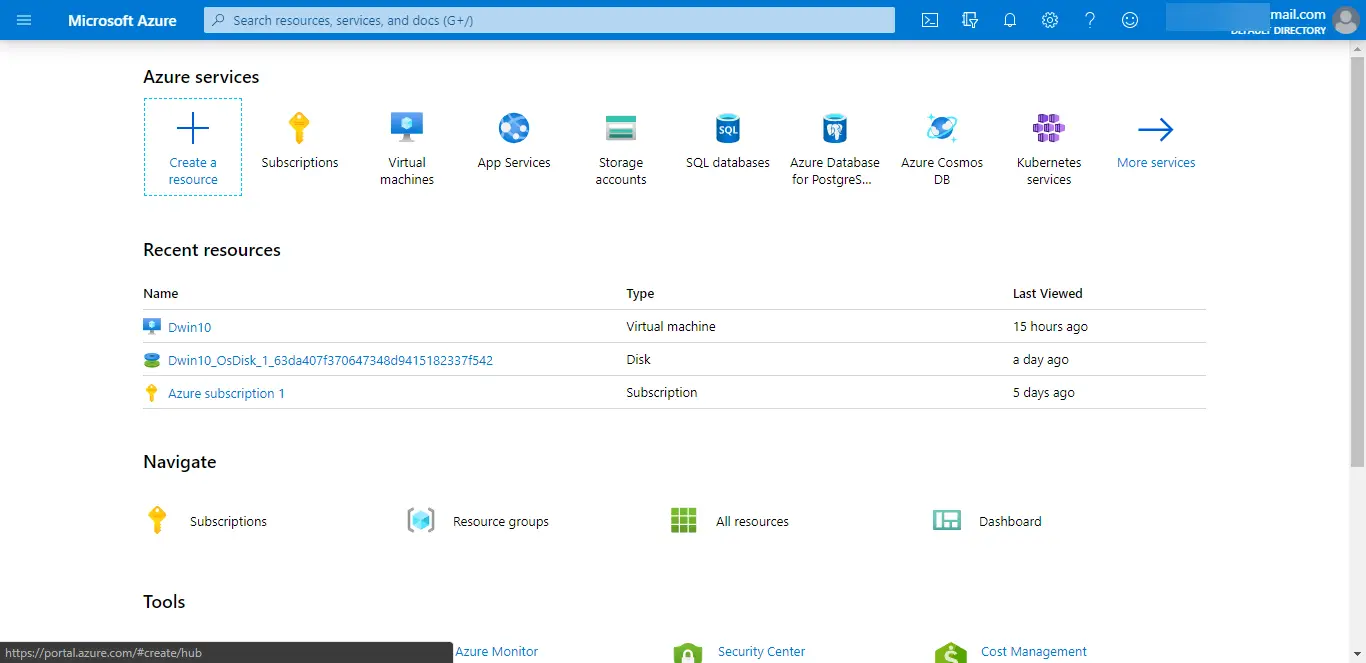 Billing Dashboard
You can see below in the image, shows the validity, remaining and uses of credit.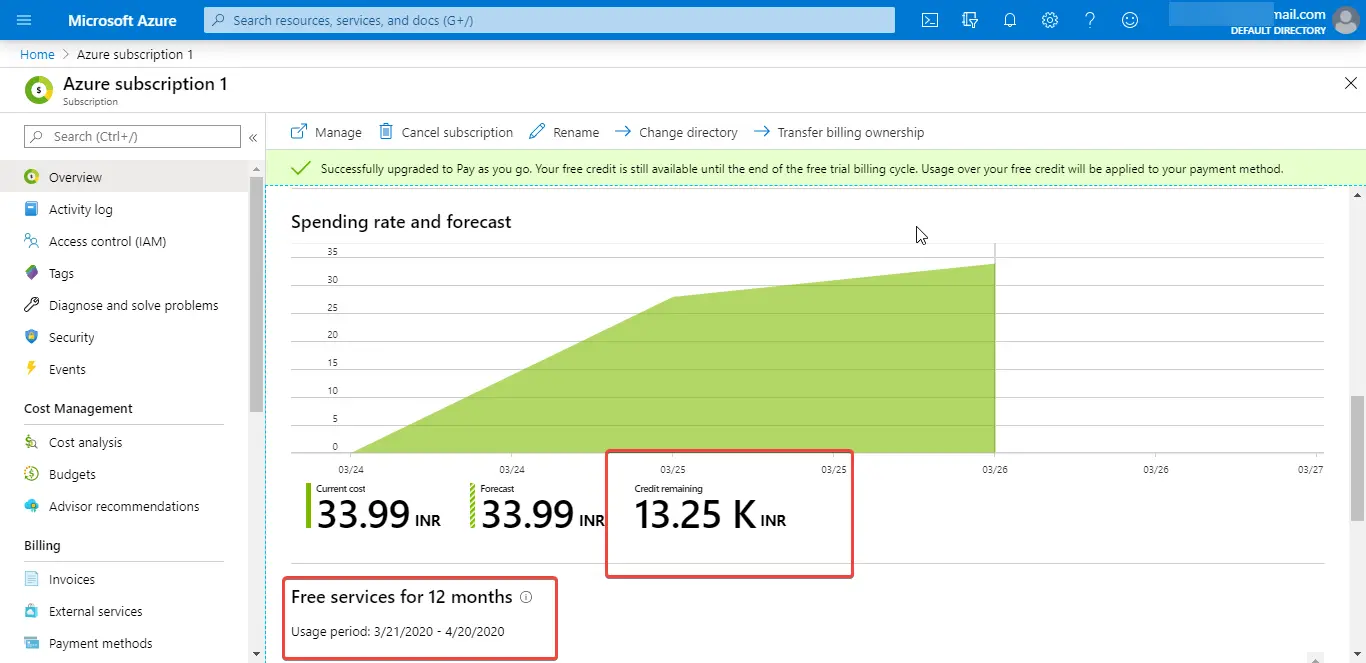 Conclusion of Microsoft Azure free Subscription
Microsoft is a world-leading company, everyone knows that and they are providing a free trial of their Azure cloud platform. If you are a beginner you want to learn and want to create something than this trial is for you.
I am a student and a blogger and Microsoft Azure free trial are very helpful for me, so you should try this.
Microsoft won't charges until your subscription expired or insufficient credit.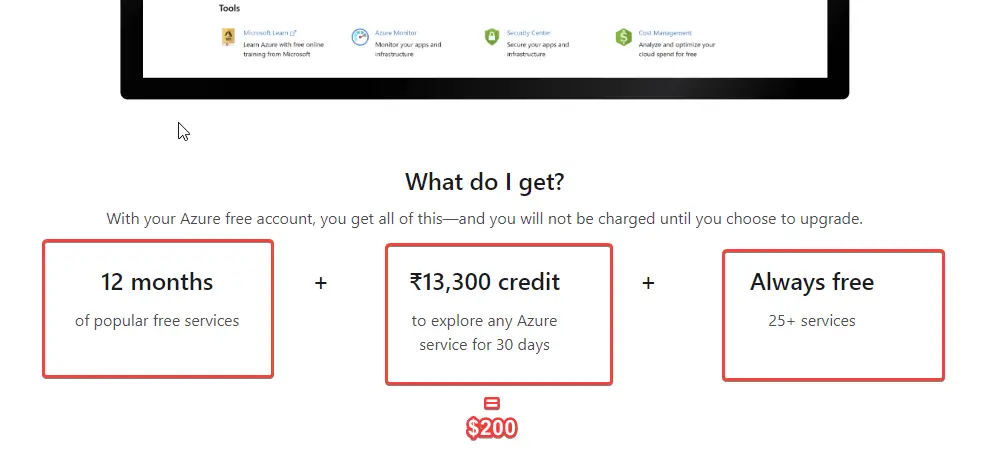 #FAQ about Microsoft Azure Free Tier.