How to Add Expires Headers for WordPress on Google Cloud Platform? Zoho is the most popular Indian software development company. The company provides many digital services and web-based business tools. They also provide email hosting services free and paid both. Their paid services are mostly targeted for the big business user. If you start a new business or have a small business then you could use their free email hosting services "ZOHO MAIL".
They provide 5GB storage for your mail services. In this article we are going to learn, How to setup custom domain email with Zoho mail step by step.
Sign up with Zoho
First of all, we are going to open Zoho.in (In India redirect automatically) or zoho.com, then click "Mail" and select Business Email and then click "Sign Up for Free".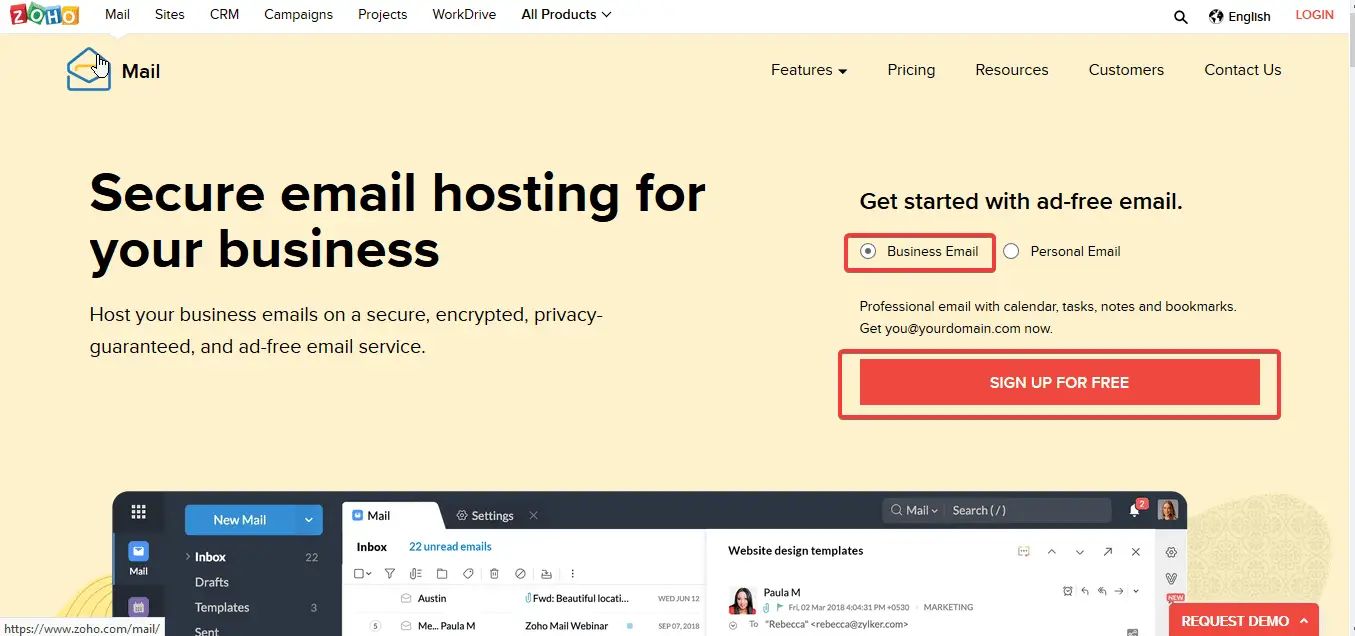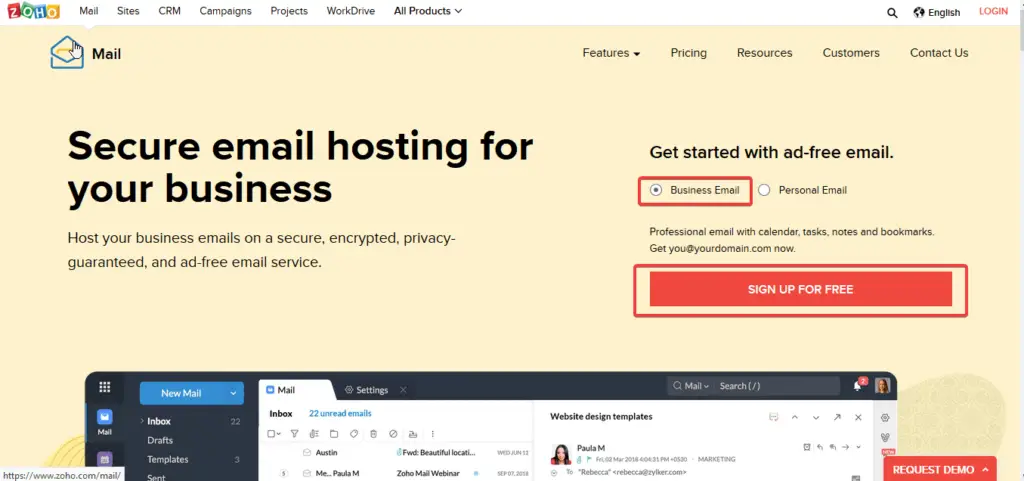 After clicking the next page will be opened the pricing. So now we will scroll down and select "FREE FOREVER PLAN". (Picture is shown below.)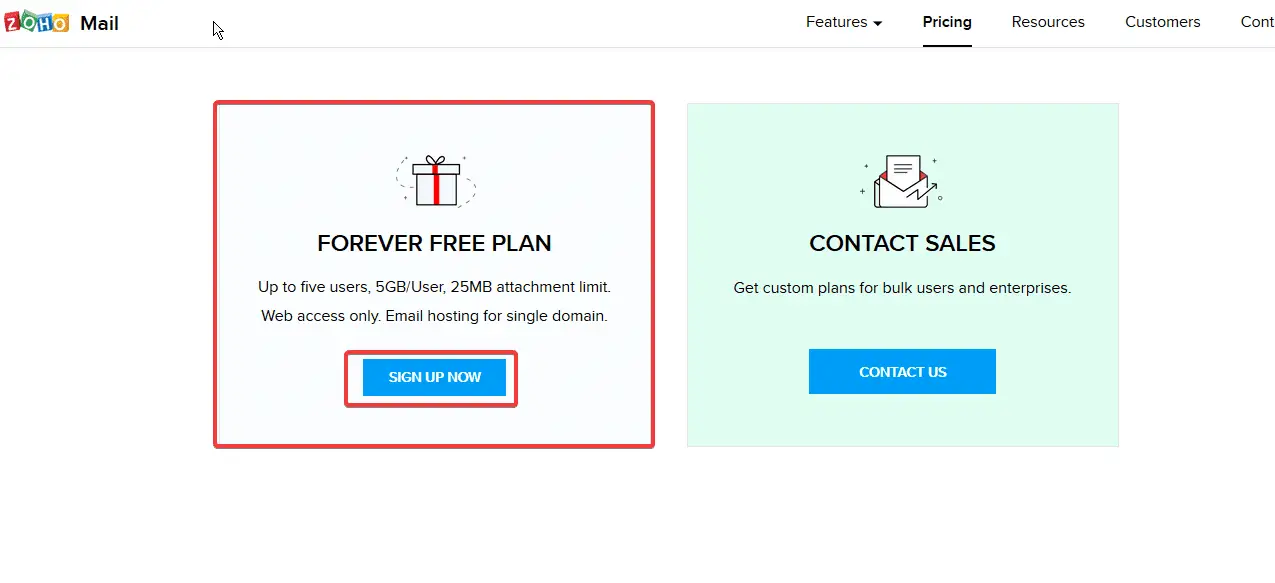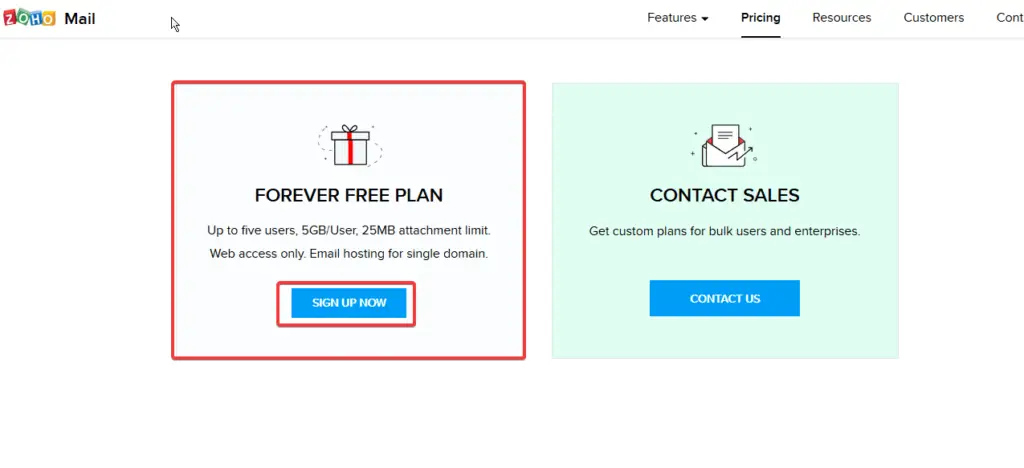 In this plan, they provide up to 5GB storage per user and you can add up to five users. You can send up to 25 Megabytes attachment.
Adding your Custom Domain Name on ZOHO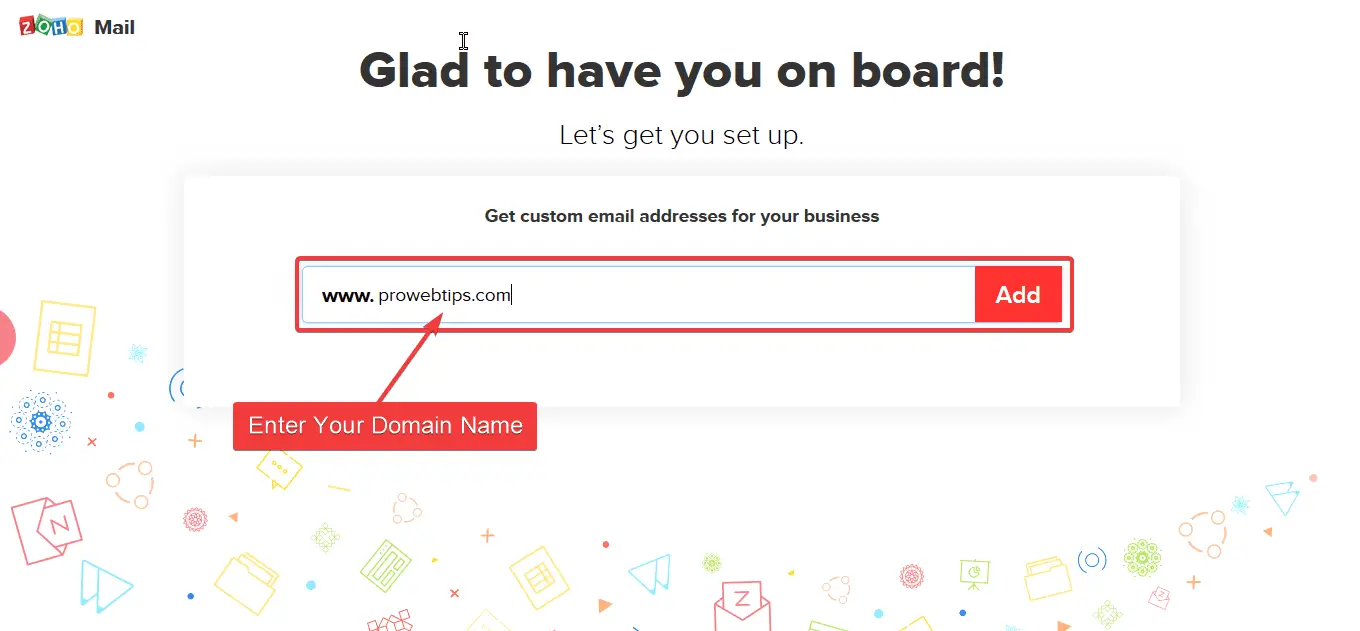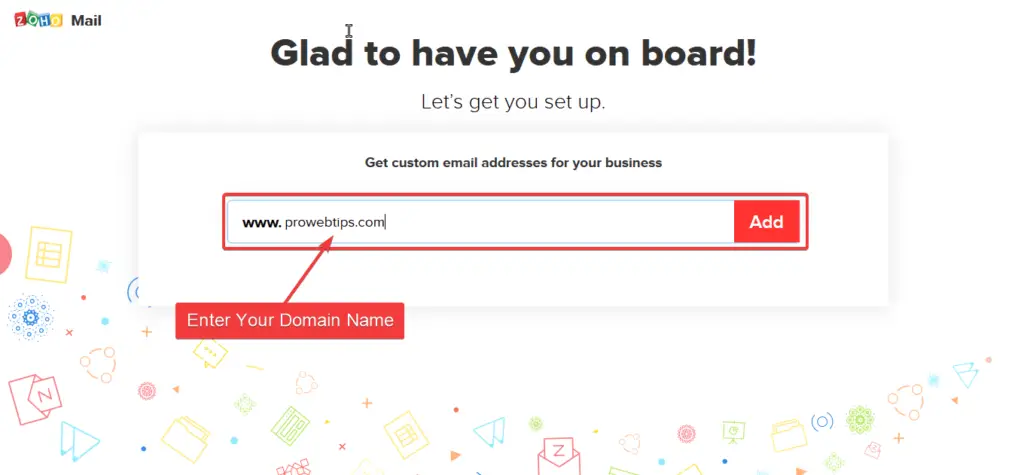 Above the picture showing a box, fill your domain name "example.com". Then click "Add".
Fill the Registration Details on ZOHO
In this step we are going to add our details like; Phone number, Email Address (for contact only) and the Password.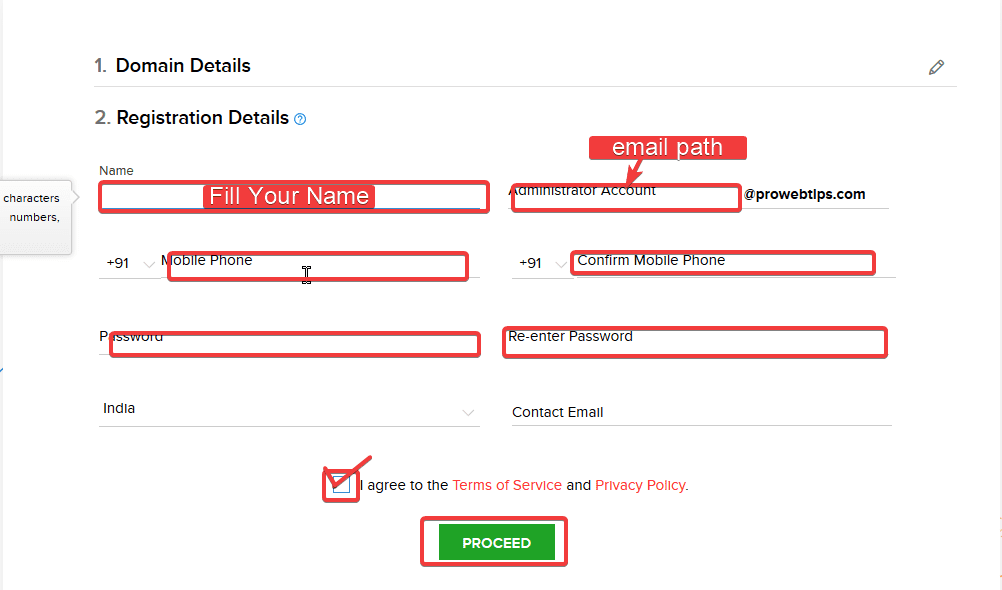 After filling that we are going to Agree with Zoho's Terms and Conditions and Privacy Policy. Then simply click "PROCEED".
After PROCEED, they will show the "Summary" of our Filled Data. If you think there is an issue you can edit them or simply click "SIGN UP" and go ahead. (Picture Shown below)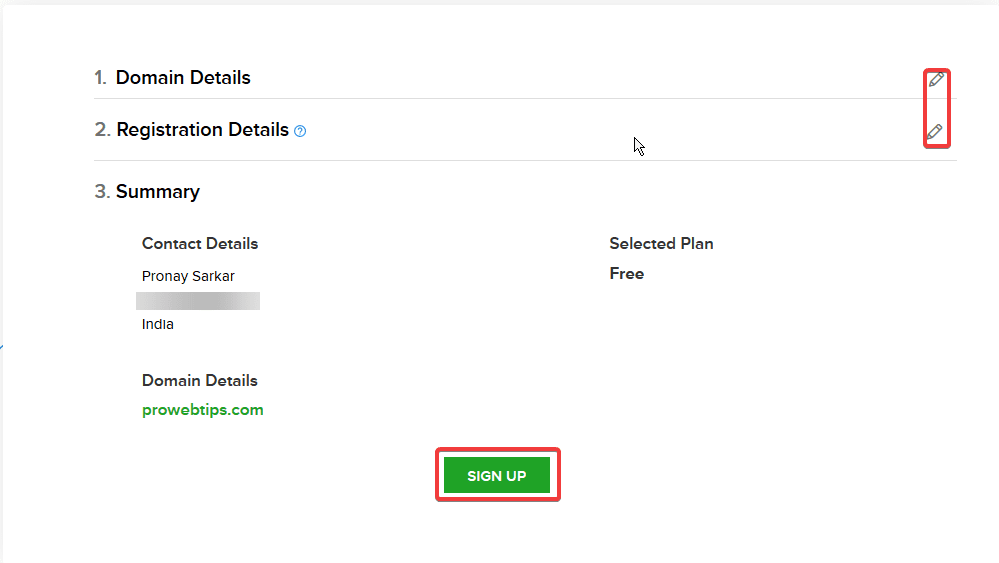 Complete Zoho Sign up Process with OTP
After completing all the process then you will get a verification code on your entered mobile phone number. Then fill the code and complete the verification process.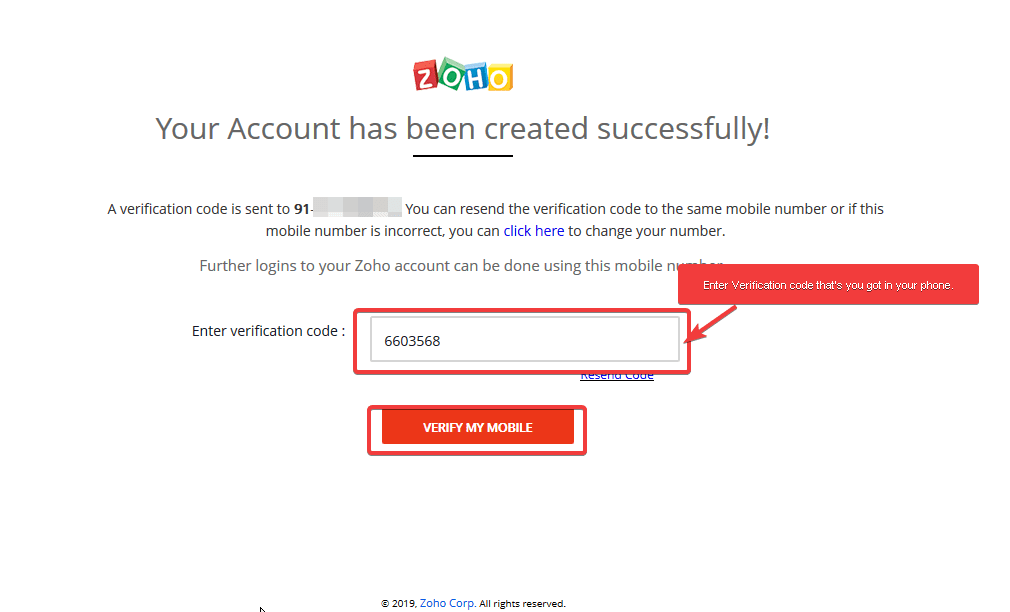 Now will start the real custom domain set up process "Domain Setup".
Verify Domain
You can verify your domain in Zoho mail service in various ways, like TXT Method, CNAME Method, and HTML Method.
First, we are going to set select our Domain provider name like GoDaddy if you are purchased from there, you can select this or if you have other domain name providers than select one of them from the box.
Now we going to add TXT Record (those are provided by Zoho) in our Host provider DNS Record or Domain name provider DNS Record. I am using google cloud hosting and all my websites are pointed to Cloudflare CDN, so all these TXT records are going to add in Cloudflare. TXT Record adding process is the same as in Cloudflare and GoDaddy or NameCheap and others. Same way to add the TXT record.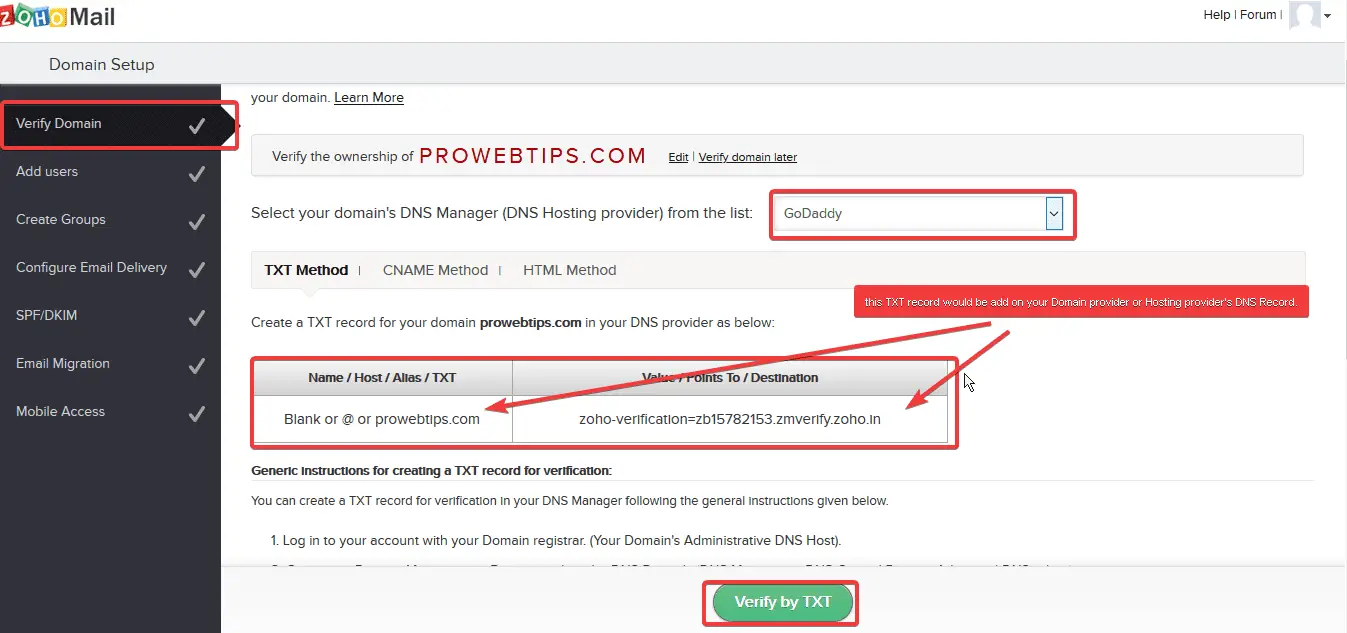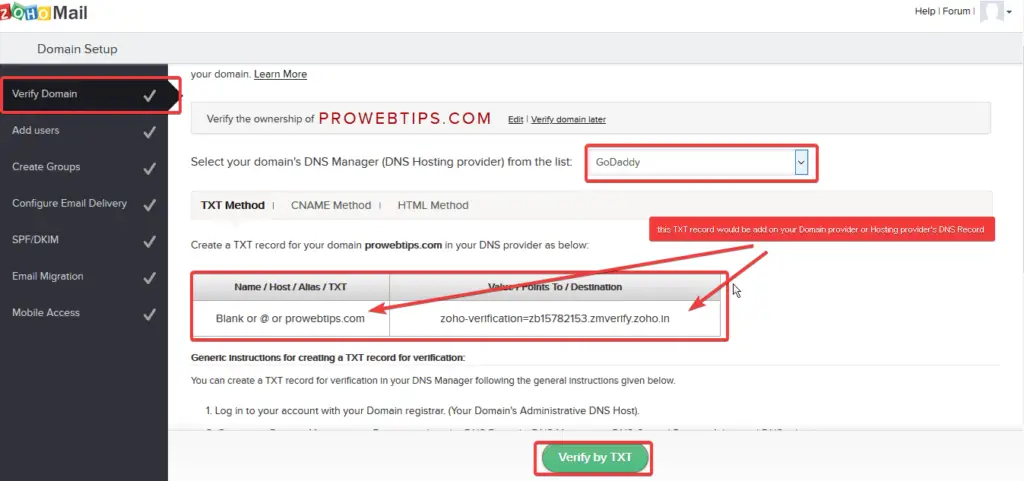 Adding Zoho TXT Record on Hosting Provider DNS Record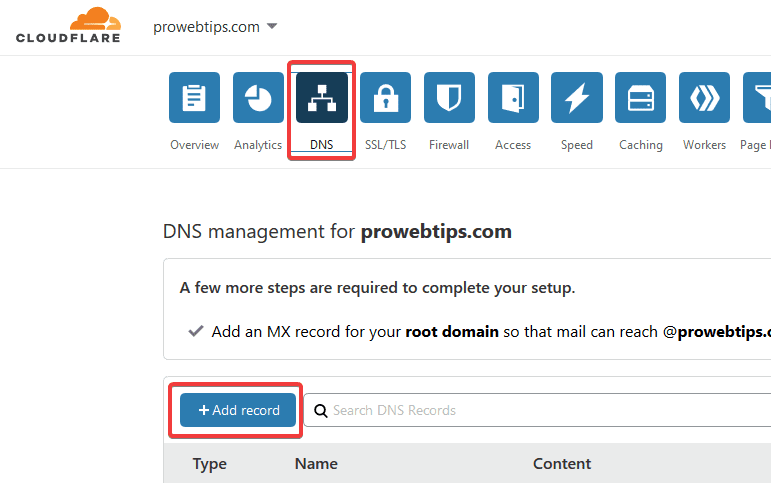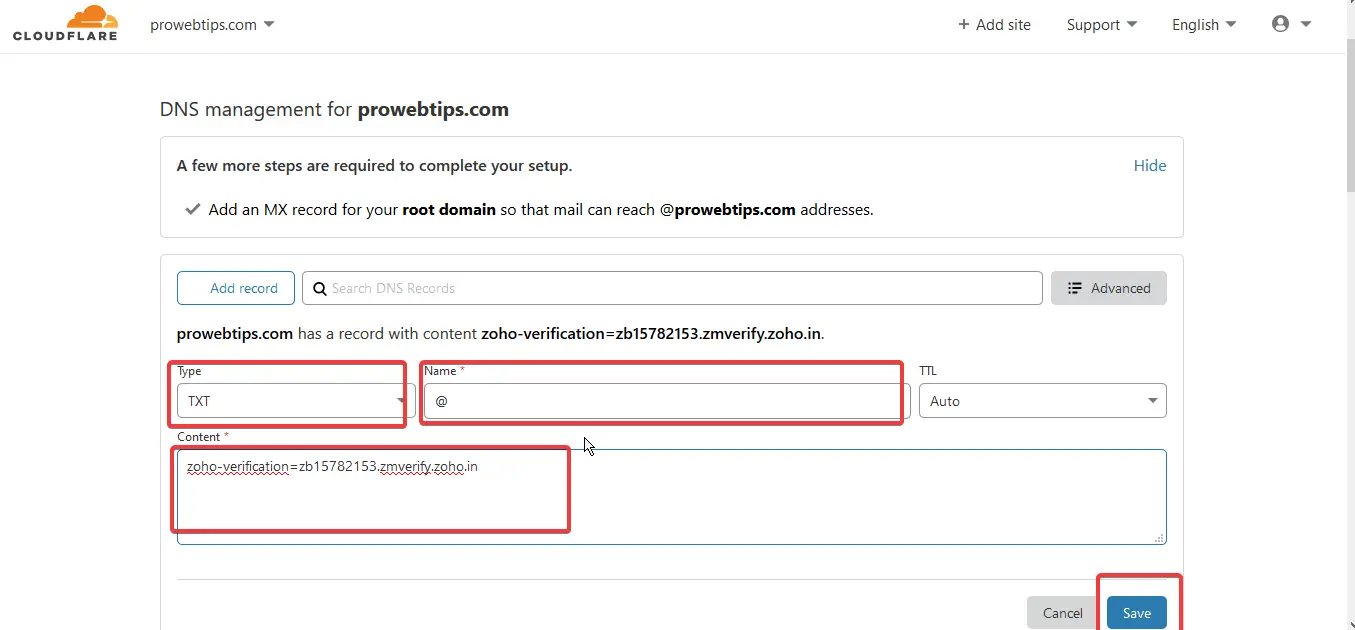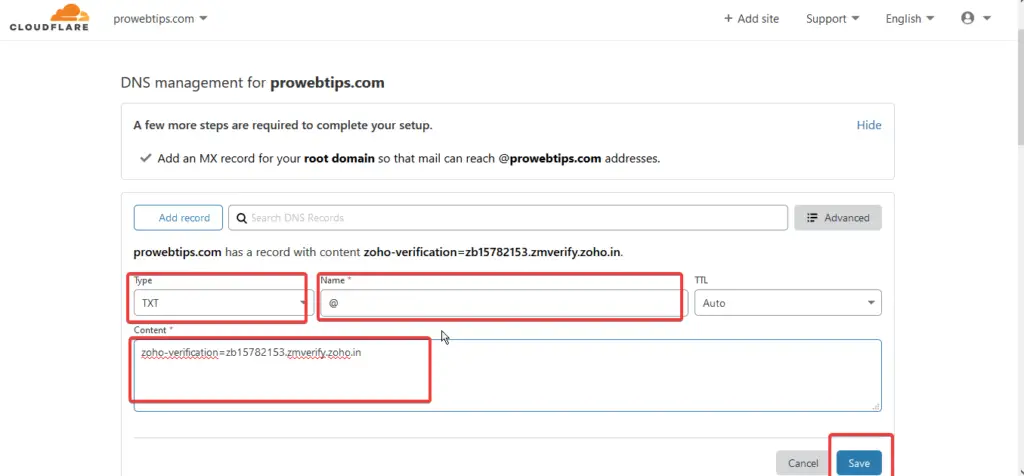 After adding the TXT Record then we are going back to Zoho and click "Verify TXT Record". If your domain verified then there will open a new page, it looks like the image shown below.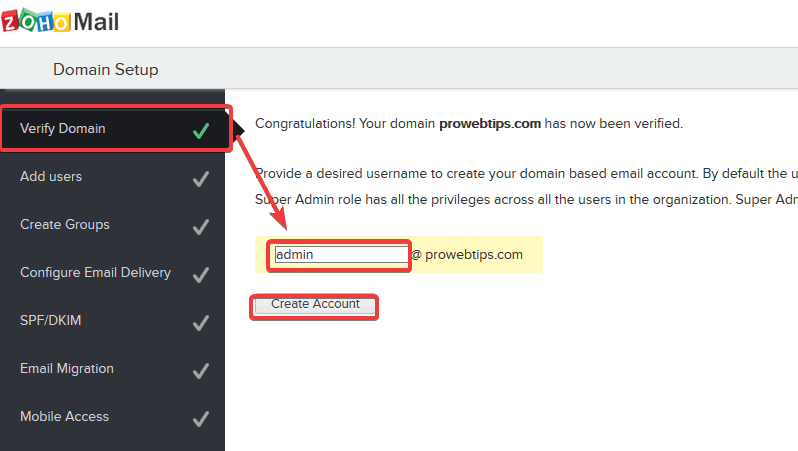 If your domain verified then Zoho will prompt to add your "super admin". You can give as you want then click "Create Account".
Add Users on Zoho Mail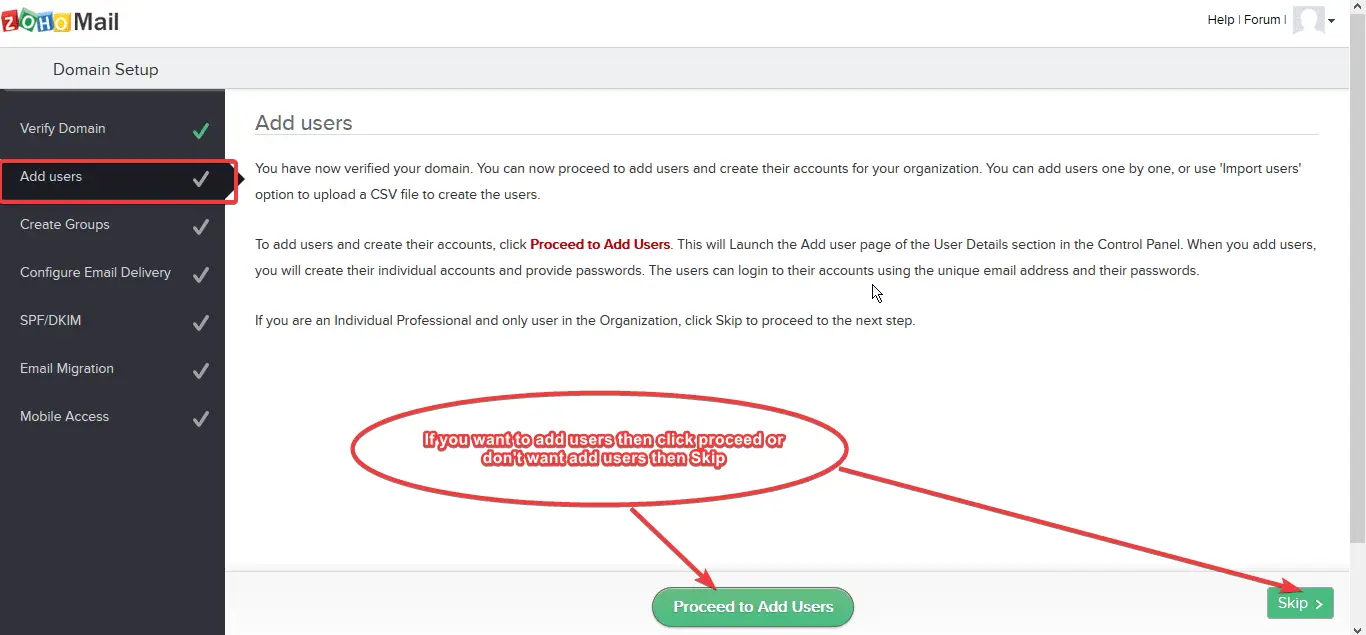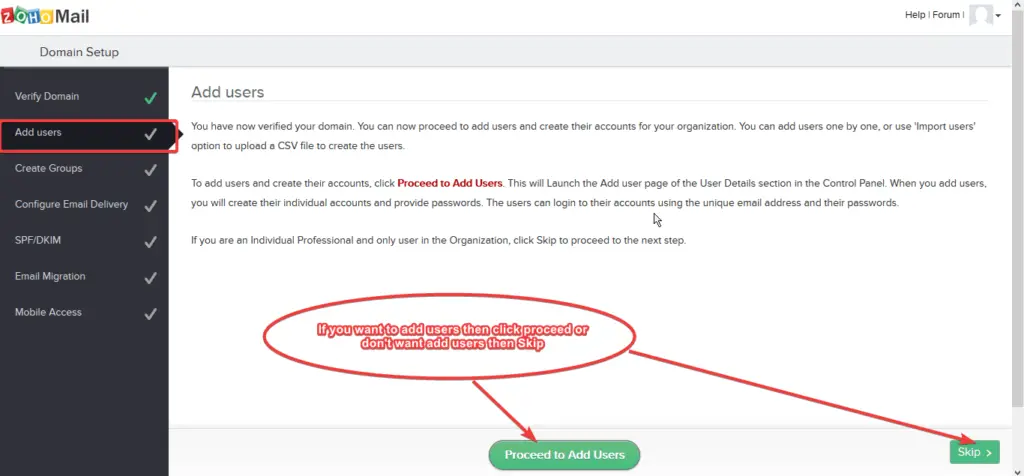 Zoho Free Forever Plan gives you up to five users adding the feature, in this step, you can add users by clicking "Proceed to Add Users" or if you don't want any other user than you, then you can use only your super admin account by clicking "Skip".
We are going to Skip so clicked on skip. Also, you can add user after all set up, done.
Create Groups on Zoho Mail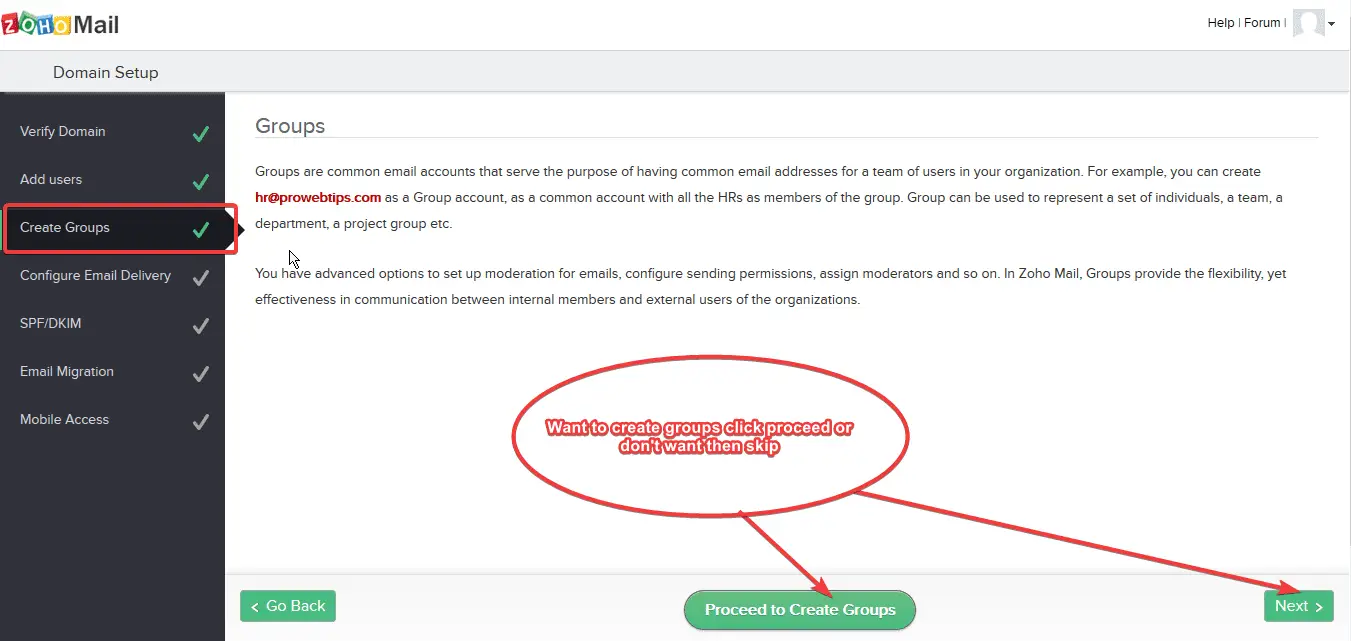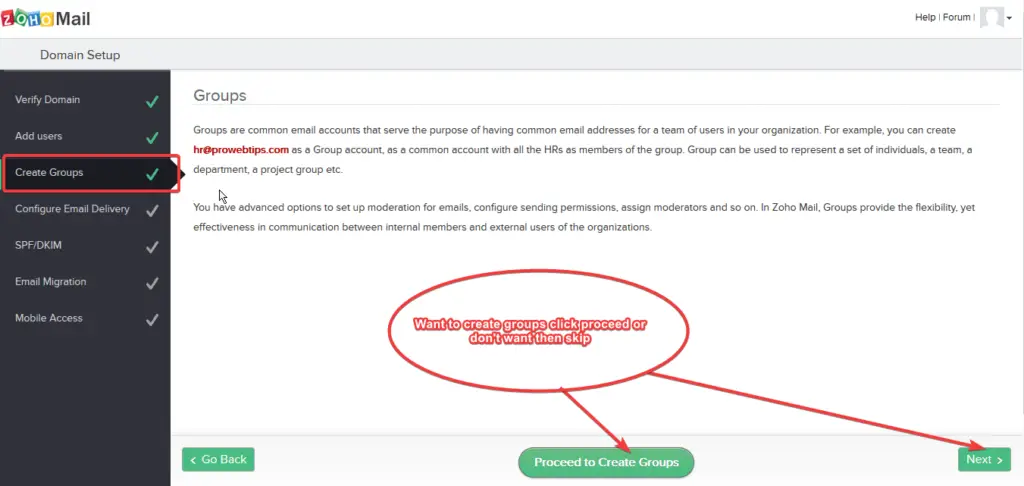 You can create your business group by simply click "Proceed to Create Groups" or click "Next" if you don't want.
I don't want any groups so I have to click "Next".
Configure Zoho Email Delivery or MX Records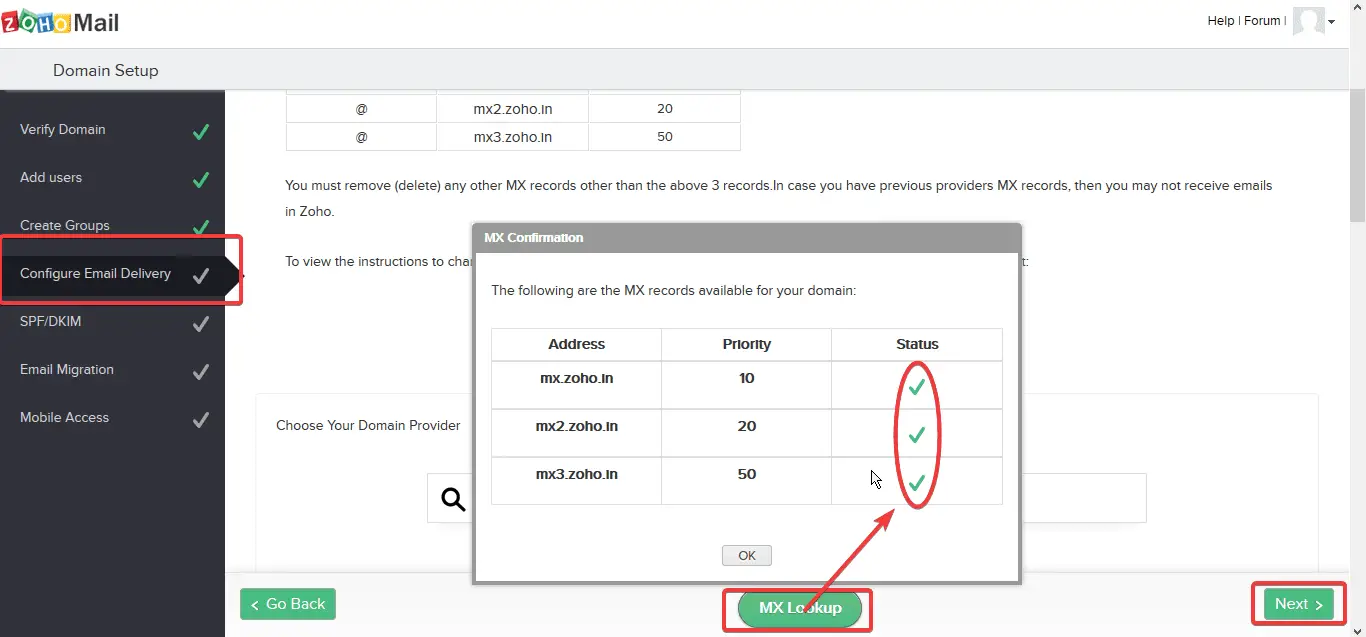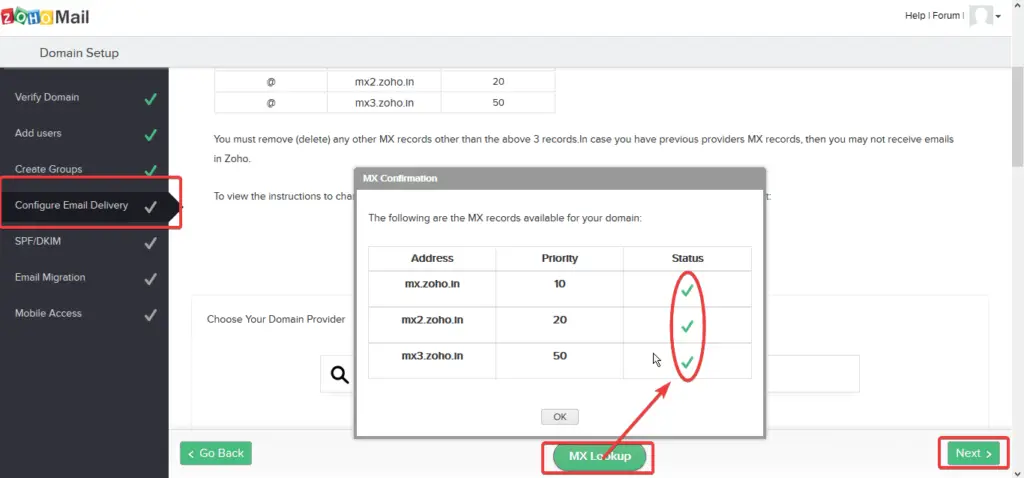 In this step we are going to configure the Zoho Email Delivery or MX Record, That's you can see on the picture above.
We are going to add all three MX records in our Host provider or domain name provider, like in the previous step we are added the TXT Record.


You can see the image above. We have already added the MX Record. You know the process of adding the record very well. If not then simply click Add Record then select the "Type", that is MX and in the section of "Content" we are going to fill the Record.
Now return to the Zoho site, where we were leaving. Then simply click "MX Lookup", then there will be a popup and will show "Status", Status should be a Green tick.
Now Click "Next".
Adding ZOHO SPF/DKIM
Now we are going to add the SPF TXT Record for stopping spams in our host DNS Record.
So simply copy the TXT Host/Name from Zoho's site or you can type as it is shown below the picture. The TXT Value should include the IP4/IP6 address by you from your host. You can see the example on the image, also I will note down below:
V=spf1 ip4: your IP address include:zoho.in (if you have ip4 address)
V=spf1 ip6: your IP address include:zoho.in (if you have ip6 address)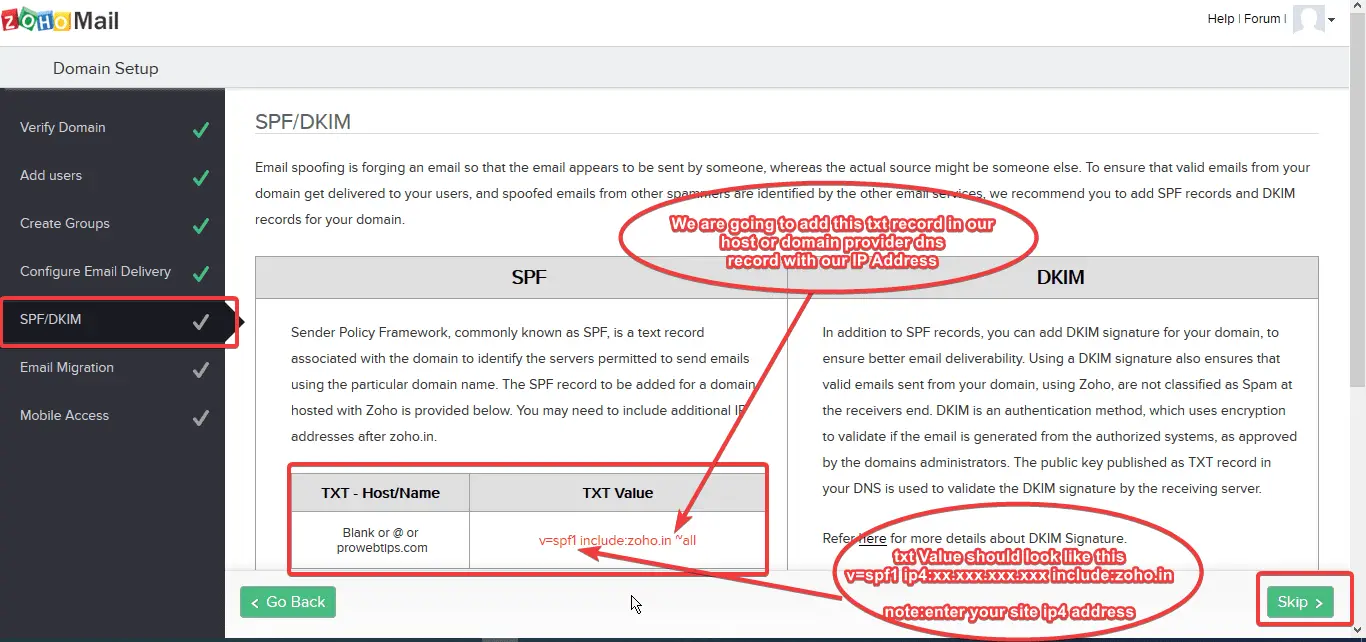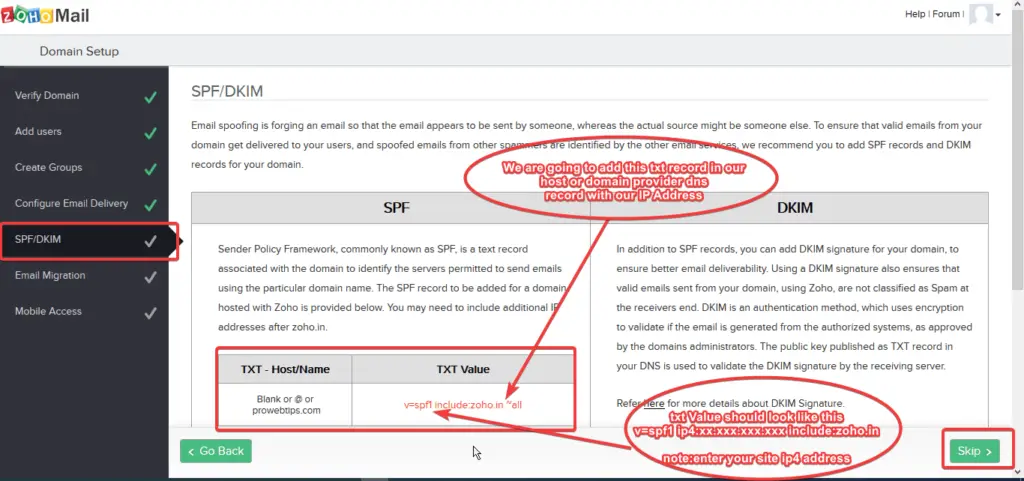 You can also add these TXT records after completing all processes. So don't worry.
Zoho Email Migration
In this step, we are going to set up our Zoho email migration (If you are a premium user). You can simply use the IMAP or POM server name. Then open any email client software like Microsoft Outlook or Open Source Mozilla Thunderbird to setup. You just need your admin email address, password and IMAP/POP Server name.
So if you want to set up the email migration then click "Proceed to Migrate" or just skip it by click "Skip".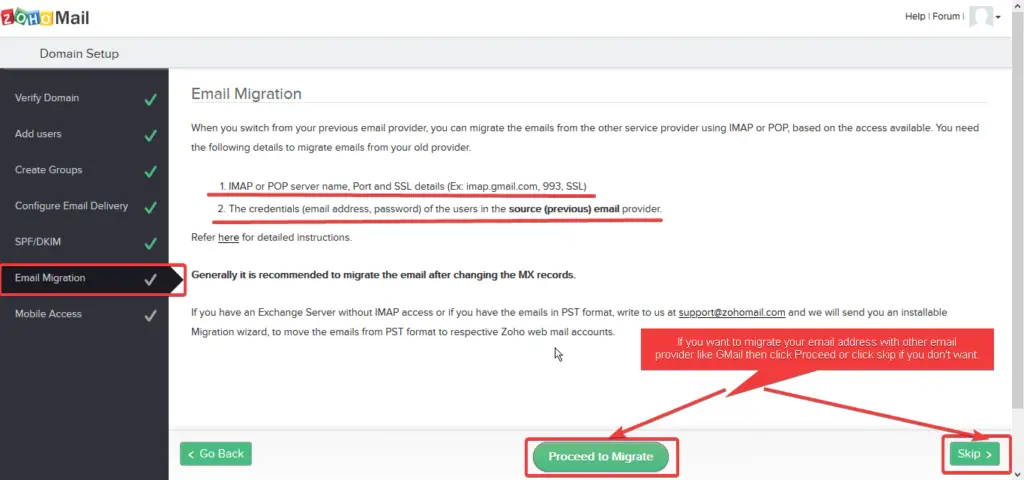 Some process is could be set up after the process, so after this, you can add more users and the spam filter and much more.
And we are going to learn in our next article "How to setup or migrate the Zoho mail in Google Gmail?" So stay tuned.
Zoho Email App Setup
In our last step, we are going to set up the Zoho Email free app from the Google Play store.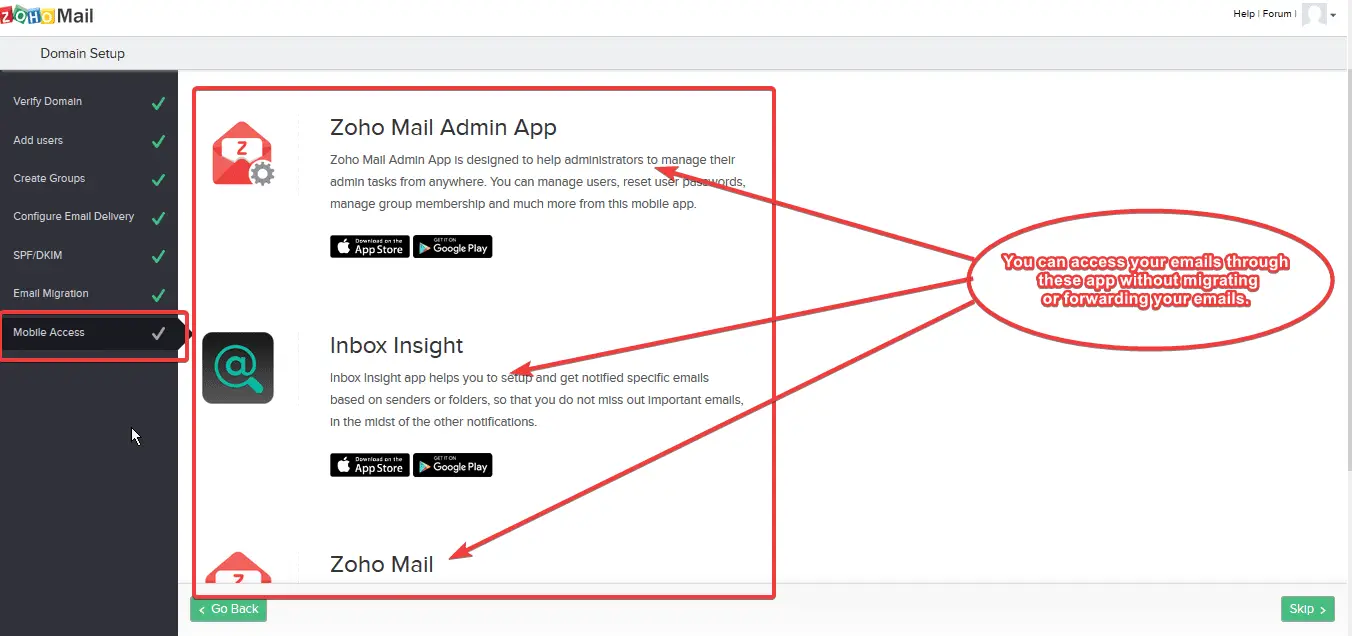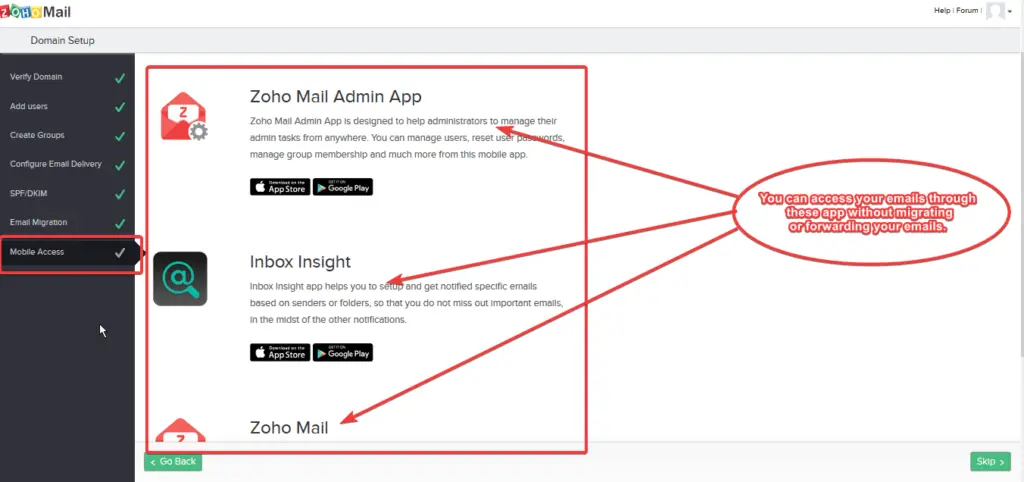 Download one of these apps in your android or iPhone (app shown above in image). Zoho Mail Admin App, Inbox Insight or Zoho Mail.
Open Play Store
Open your play store and download Zoho Mail App then Open it.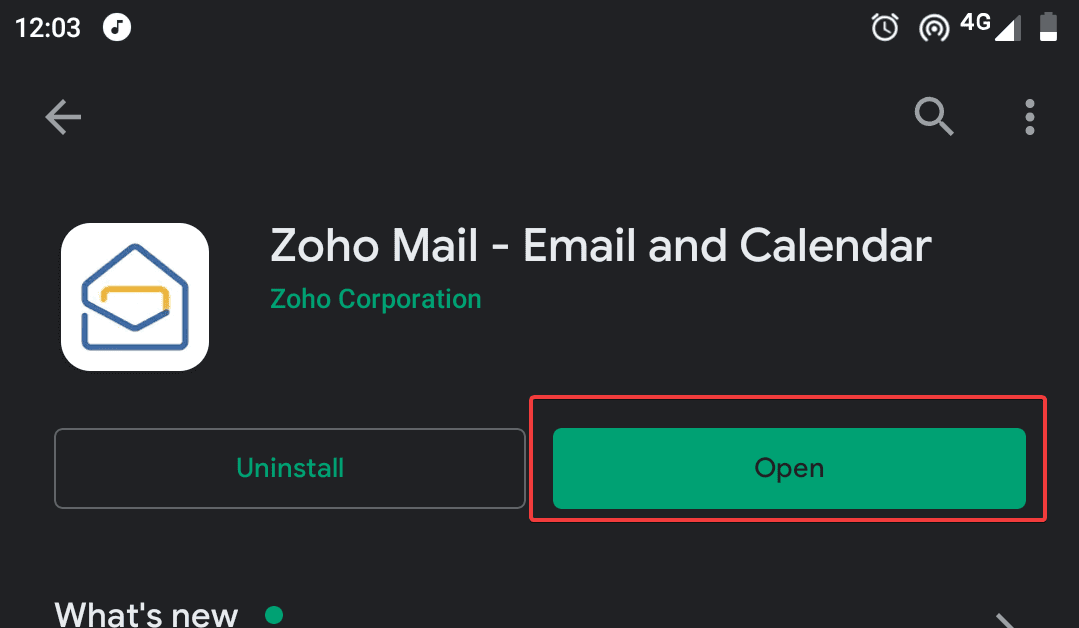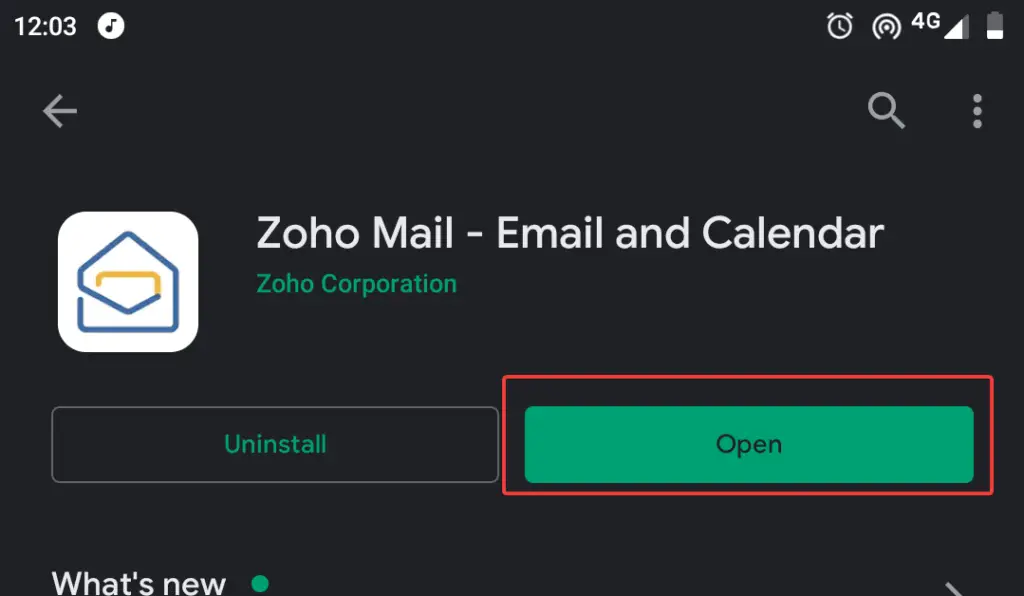 Click Sign In on Zoho Mail App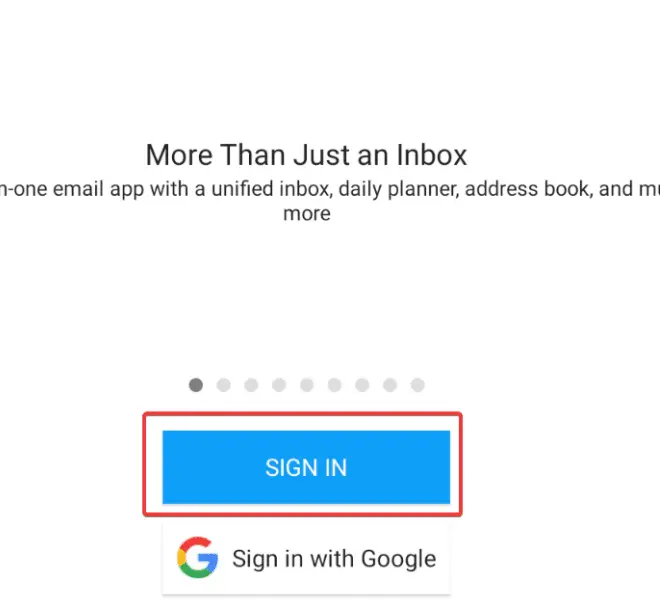 Enter Your Registered Email/Phone Number
Fill your phone number and click next.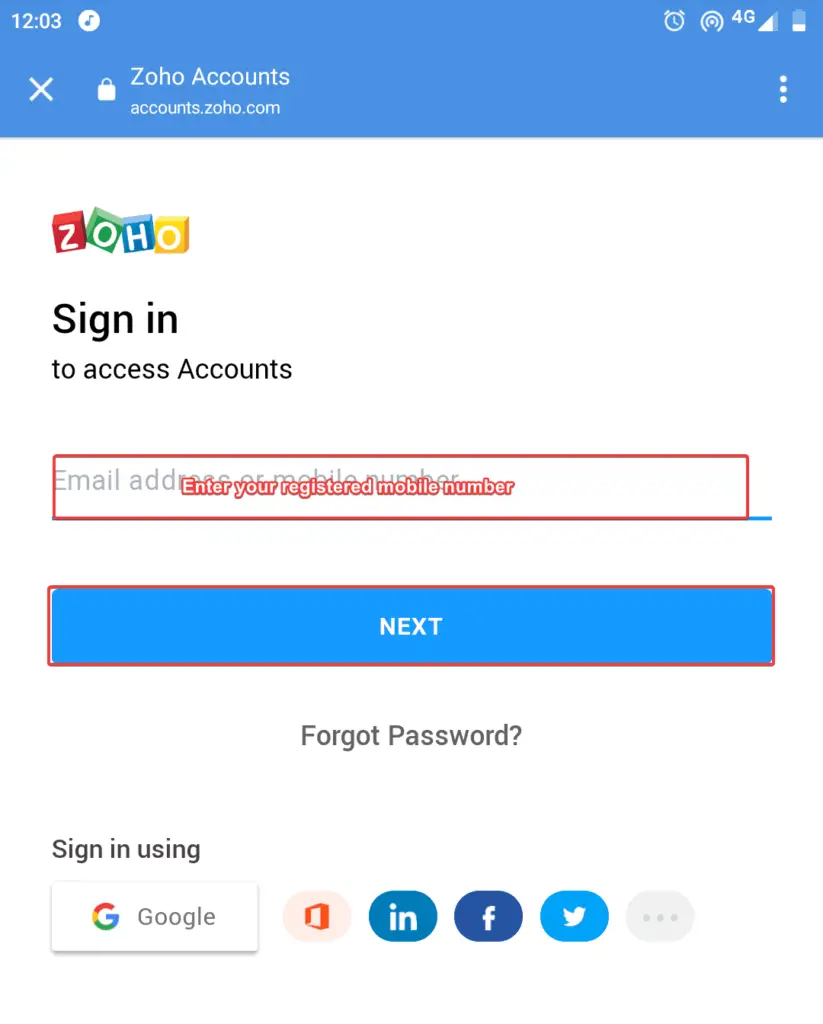 Enter Your Zoho Password
Fill your Zoho account password. Also, you can log in with OTP.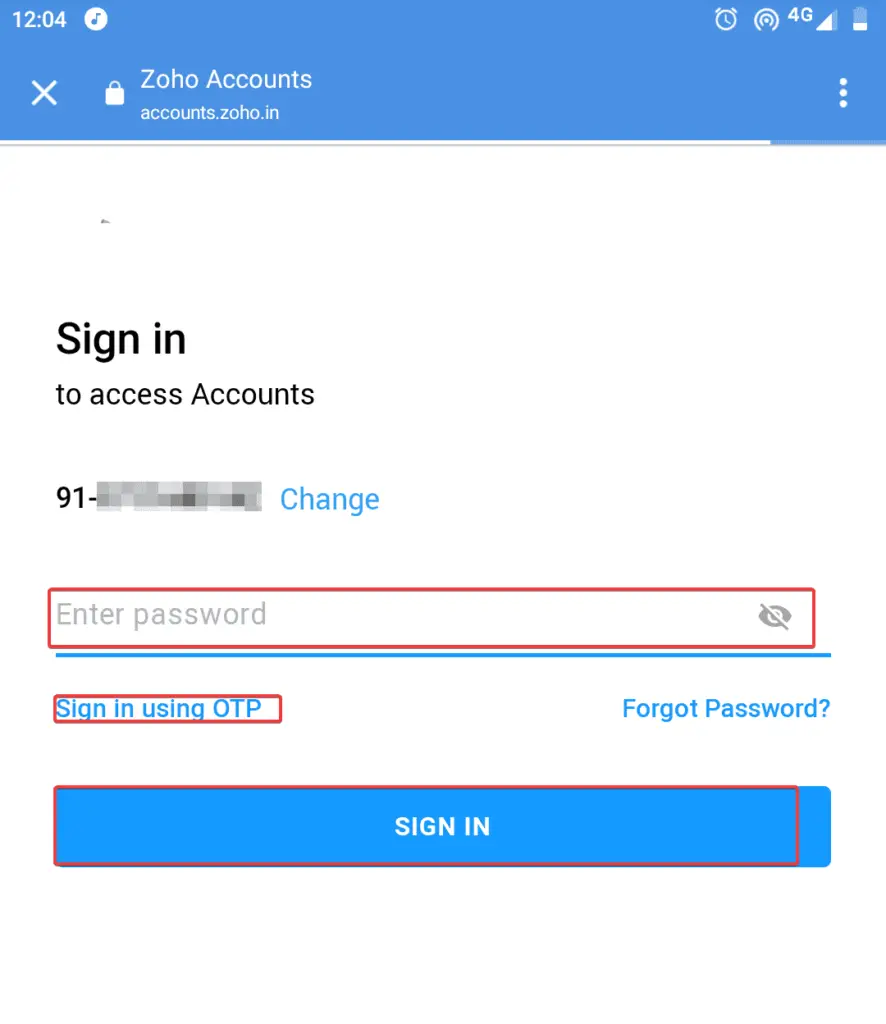 Viola Now Fully Setup Your Zoho Mail App.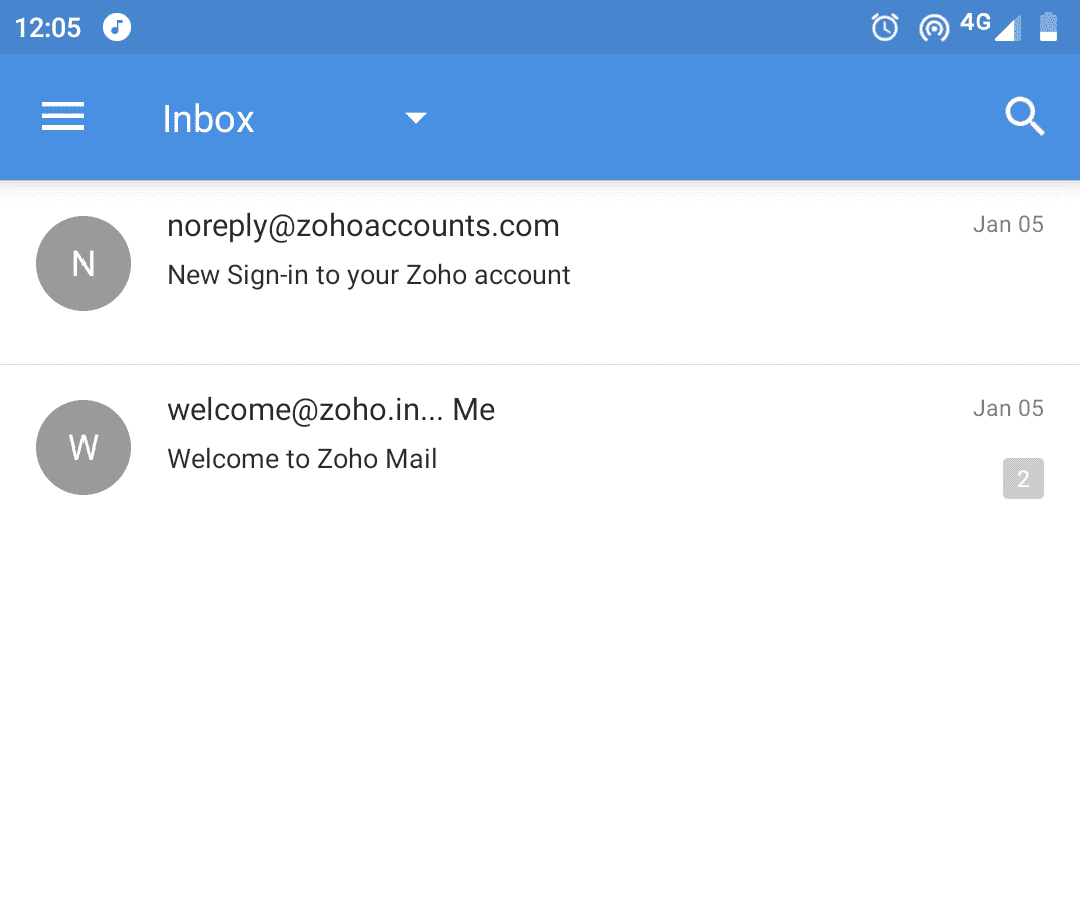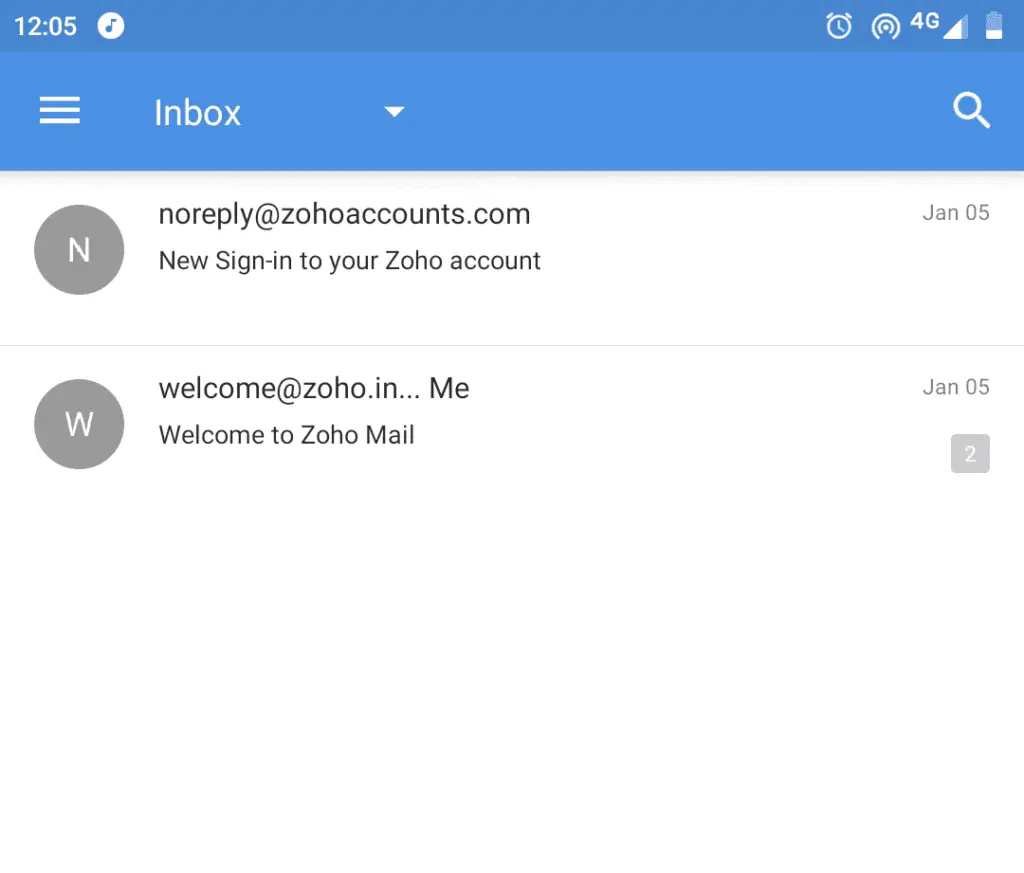 Zoho WebMail
You can also use the Zoho Webmail through your web browser, so don't worry log on mail.zoho.com or just zoho.com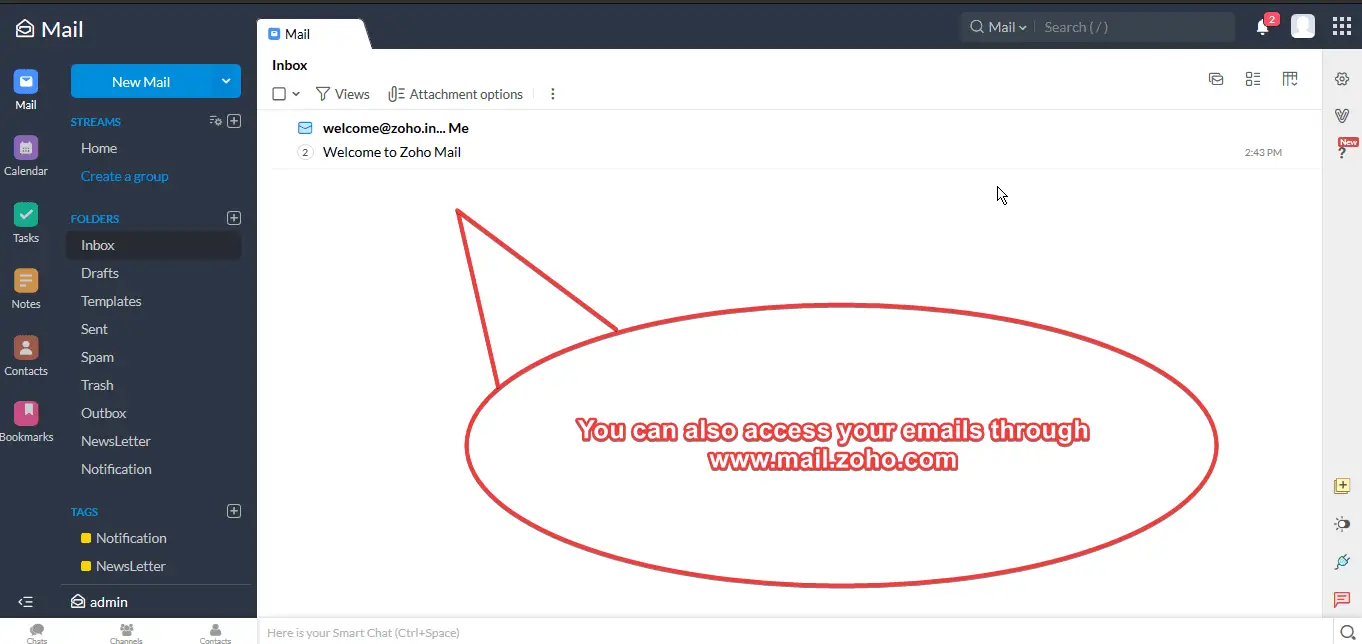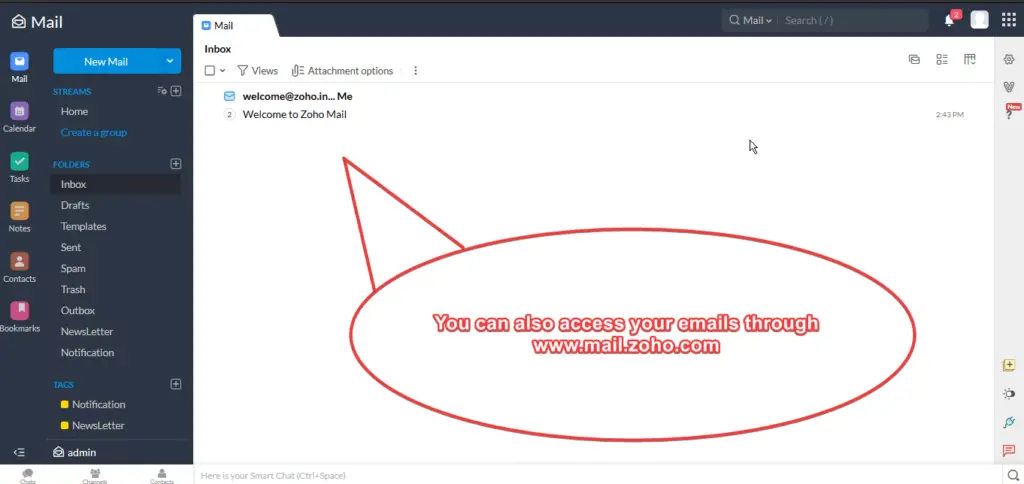 Thank You
Recommended Article: