If you are using Bitnami WordPress in any Cloud Platform like Google Cloud Platform, Amazon Web Services (AWS), and Microsoft Azure, you will find the upload limit; there is by default only 40 MB configured in your Bitnami WordPress.
So we are going to increase the file upload size 40 MB to 400 MB.
If you are using Google Cloud Platform or Other, use the same procedure shown below the images.
Connect Compute Engine with SSH

If you are you using cloud hosting on any platform, then this step would work properly.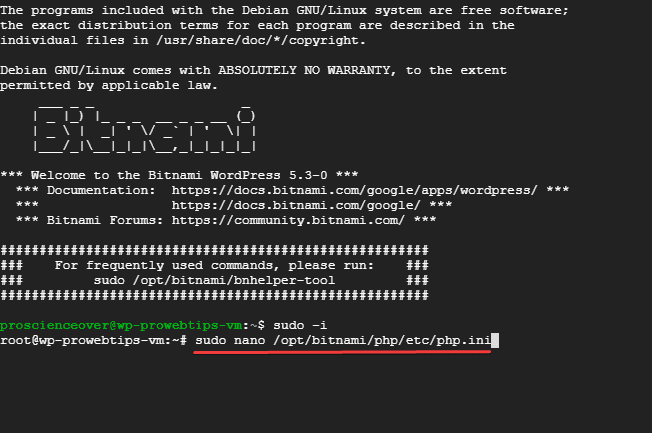 sudo -i
sudo nano /opt/bitnami/php/etc/php.ini
Open WordPress 'php.ini.'
After executing the command there will be open a page of 'php.ini.'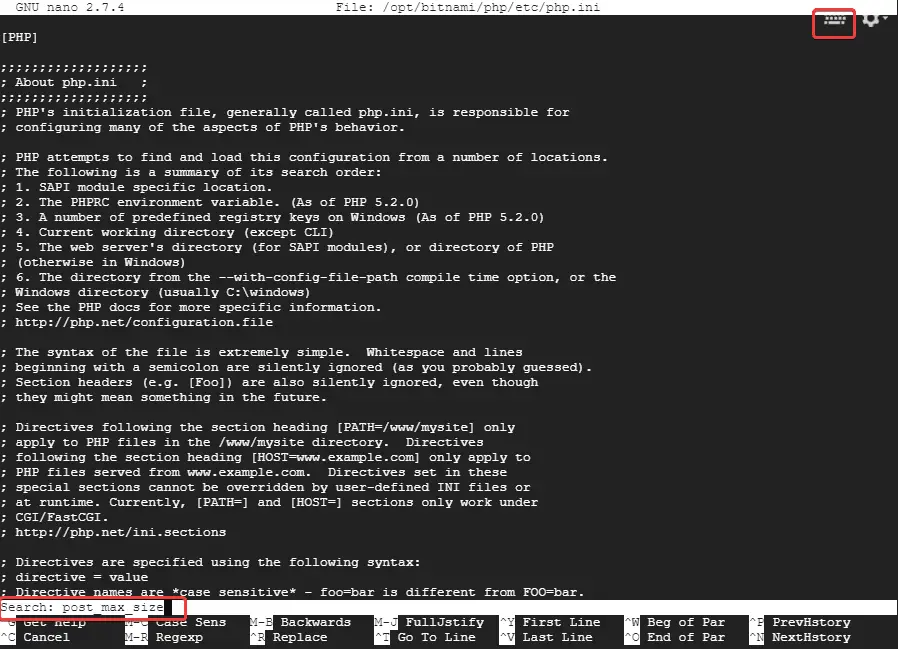 Click the keyboard icon on your screen showing as above the image, and then a pop up will open showing keyboard shortcut, choose ctrl+w and search 'post_max_size' and then 'upload_file_size.'
Modify WordPress PHP file upload limit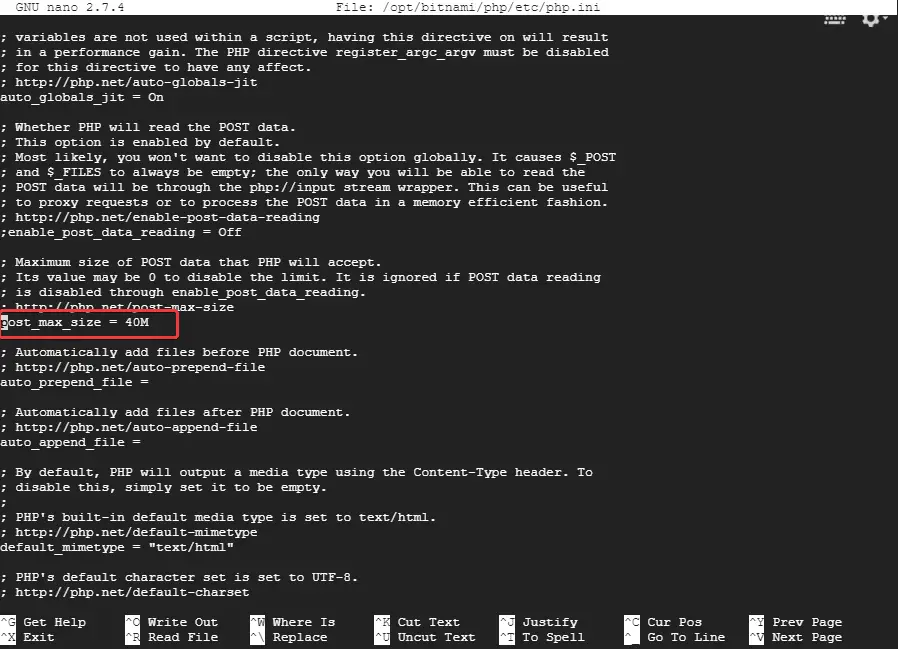 Above the image showing the default Bitnami WordPress post upload maximum size, 40 MegaByte. We will modify this code by simply adding one extra zero before "M." That's mean the size will be 400M.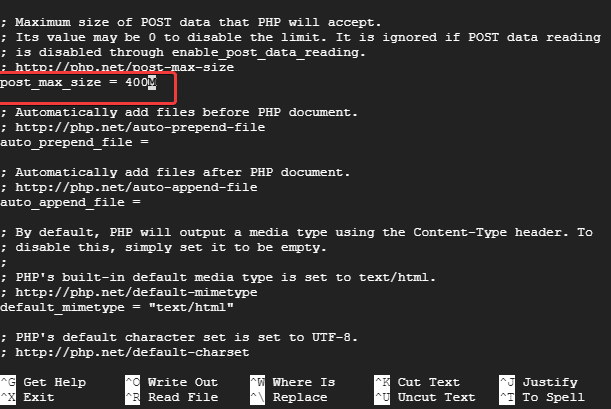 You can see the image above. The value has been changed, and now click by your keyboard ctrl+x then Y, and then hit the enter key to save modifications.
Restart Bitnami PHP server
sudo /opt/bitnami/ctlscript.sh restart
Execute the following command and voila, now you can upload a huge size of the data file to your WordPress.
You can increase as much you need, more than 400 Megabyte.
How to increase the WordPress upload limit by Plugin?

Go to WordPress dashboard and click Plugin then click Add New.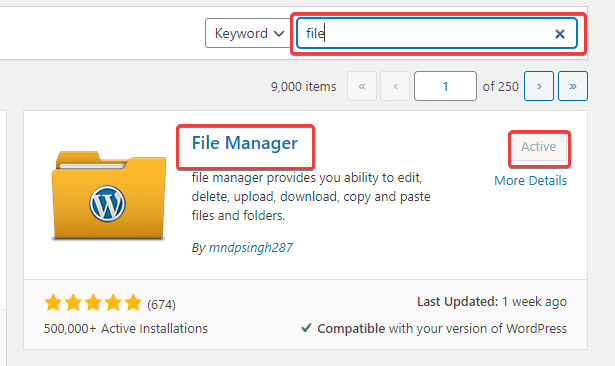 Search new plugin by typing "file", and above shown the image, as it as plugin install and activate. The plugin name is "File Manager".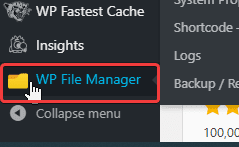 After activating the plugin, open the WP File Manager dashboard, and find the .htaccess file.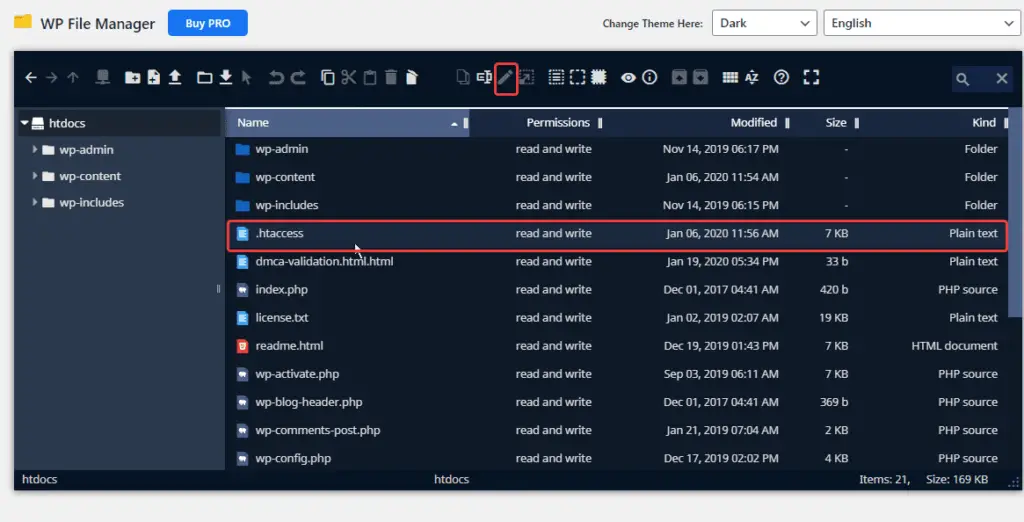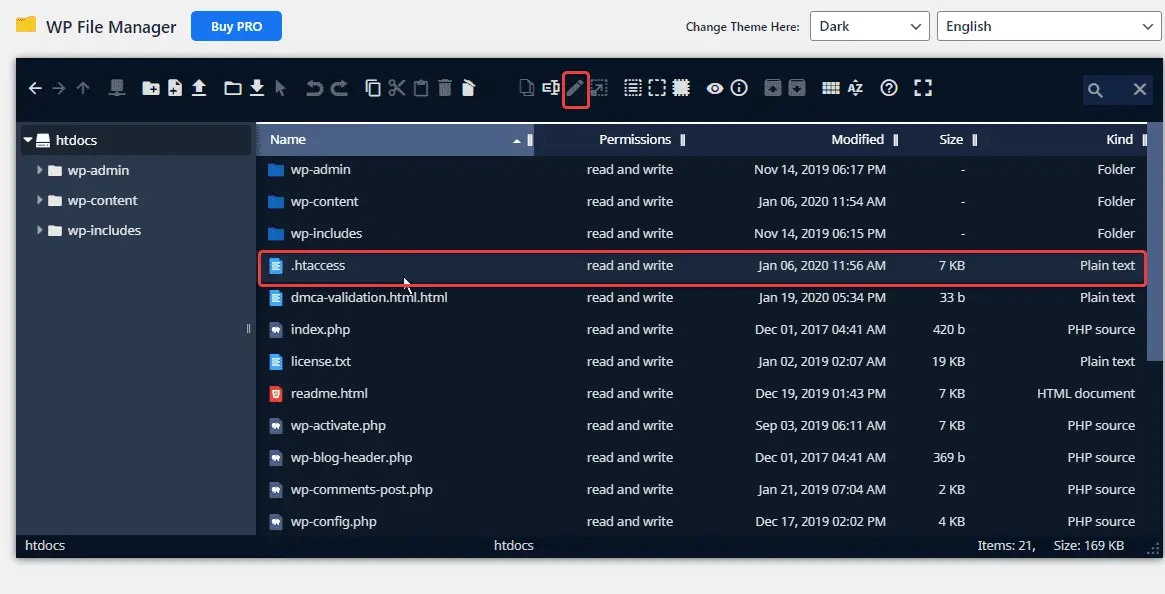 Click the Pen tool and edit the .htaccess and add the following value.
php_value upload_max_filesize 500M
php_value post_max_size 500M
php_value max_execution_time 300
php_value max_input_time 300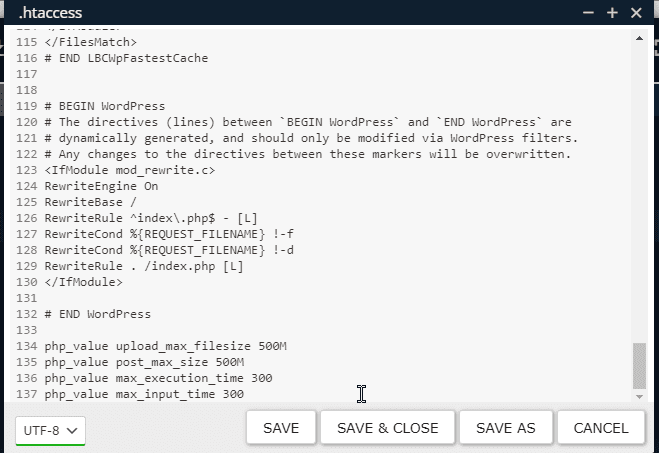 Note:- This last method will work; there is no guarantee. Because this method mostly works with cPanel hosting and others, but there is no guarantee on Cloud Hosting.
Wrapping Up
In most WordPress websites, you will get a limited file upload size, so in this article, we have explained how to increase the upload limit.
If you are using shared hosting like Namecheap or Hostinger, then there is no need to worry or configure yourself. You need to contact support and the rest of the work they will do for you.
Read More: