Wynter is looking for people to join its research panel. Take industry surveys, be compensated every time you do it. Takes 10 to 15 minutes to be part of one survey, a super low-key time commitment.
Wynter is an efficient research platform for B2B companies. It helps them achieve faster feedbacks from real people within their target market and acquire more best-fit customers. 
What is Wynter?
Wynter is a B2B buyer intelligence or research tool that works with companies to understand what customers want and what need.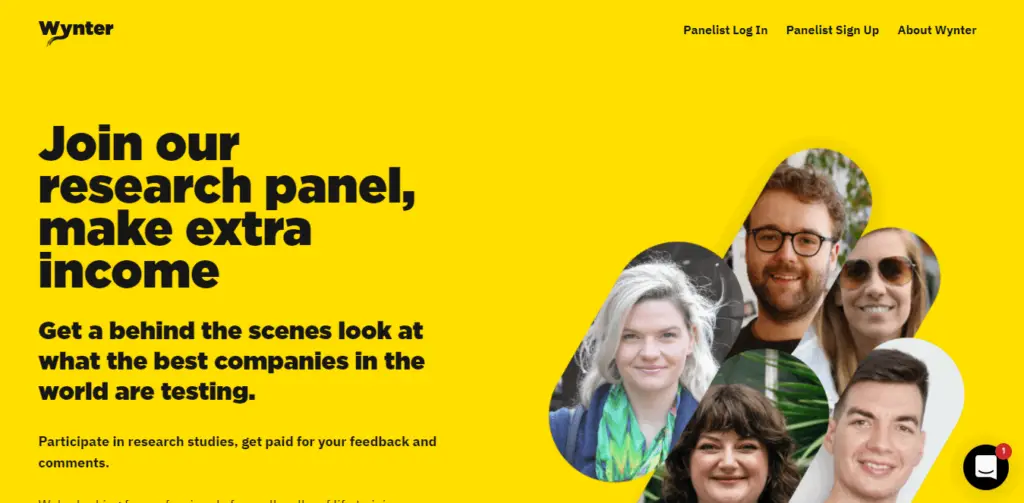 Wynter helps you to get real insight from real people, and for that, you can set up survey or message testing for website, ad, and email copy.
And real people mean by people like you (Wynter verify by test and job title and industry) participate their research panel and help businesses to get feedback and real insight. Wynter also reveals what your target audience thinks about you, as well as how they feel about how you communicate with them.
How does the Wynter research panel work?
It works in simple three steps and that is including the payment procedure. You will get paid for your feedback and survey. 
Step – 1. Sign up 
You can sign up on Wynter as a panelist by clicking the link here. To sign up you must enter your email address or simply sign with Google for more convenience. 
Afterward, you must fill up your professional information, including name, job title, which industry you work for, and how many employees has the company. You must fill in your job title the same as in the LinkedIn profile, and for the verification purpose, you have to add your LinkedIn profile link.
Step – 2 Take tests
After getting verified, you will be invited for feedback and surveys for website, ads, creative and sales copy. A single task would take a usual time of 5 to 15 minutes to be complete. And as per your comfort take part in the survey.
Step – 3 Get paid
Wynter panelists get paid for every successful test, and the amount is $10 to $50 depending on the test or survey session length.
Also read: Tips To Get Started With Influencer Marketing
Why should you join the Wynter research panel?
As I have already mentioned that Wynter is a B2B buyer intelligence tool. And they provide insight to companies to grow and improve. So, Wynter needs panelists for research and if you are a professional then you can sign up.
The main question is that why should you join the Wynter research panel? As a professional, in your spare time, you can participate in research studies and help companies and get paid for that. 
The best thing about Wynter is that you will be invited for research and whenever you will be available, or you are comfortable with that you can participate. In case you cannot participate, then you can ignore the test invite.
FAQs
How much time will take to be complete one survey?
Each study has its own time commitment, but usually, it's about 10-15 minutes per survey.
How often will I be invited to take surveys?
Wynter's panels are client-project-dependent. Wynter will invite you to participate in a message test only when a client requests feedback from an audience that matches your professional profile. Hence the super low-key time commitment.
How much do I get paid for taking surveys?
Wynter pays $10 to $50 per survey, and it is depending on the session length and the requested criteria. So, join as a Wynter panelist and get paid.
What are the benefits of being a member of a panel?
Joining a research panel is a great way to be part of the process of helping to shape the products and services that major companies offer. You'll have input on something that you use or purchase every day, which will help create better products for all consumers.
Conclusion
Do you want to work for just a few hours each week while giving back to the community? Wynter is here to help! Simply fill out our application and Wynter will send you a list of projects that need your help. You'll get paid for your work, and you'll be helping to improve the world! It doesn't get much better than that, does it? Learn more about the research panels here.