Need useful web hosting to host your blog or website? Many affordable popular web hosting providers like Hostinger, Namecheap, HostGator, or Bluehost.  But you know what? Some web hosting providers give web hosting free trials, and there is no credit card required.
I have listed some web-hosting providers, and they are giving away free trials from their web-hosting plans.
It is good to get a trial or test web hosting before purchasing the plan. At the current time, almost every web hosting provider gives a minimum 30-day money-back guarantee and most of them without questioning anything.
| Web Host | Type | Trial Period | Trial Link |
| --- | --- | --- | --- |
| HostGator | Shared | 30 Days | Get Free Trial |
| Netregistry | Shared | 30 Days | |
| Fastwebhost | Shared | 14 Days | |
| Cloudways | Cloud | 3 Days | |
| Nexcess  | Managed | 14 Days | |
| Lithium Hosting | Cloud | 30 Days | |
| Cloudsigma | Cloud | 7 Days | |
| Nestify | Cloud | 7 Days | |
| Flywheel | Managed | 14 Days | |
| Lonex | Cloud | 30 Days | |
| Accuweb Hosting | Windows VPS | 30 Days | |
| Interserver | Linux VPS | 30 Days | |
| Shopify | – | 14 Days | |
What Is a Free Trial of Web Hosting?
You must be wondering, what is free trial hosting?  That is a free web hosting service for a specific time period for testing purposes, and web hosting companies provide that.
So, you can test hand to hand their free web hosting trial without paying for that, and you can deploy WordPress or any other web application.
Having a free trial is good. If your test or trial experience goes better, you have probably bought their hosting plan. So most of the web hosting providers give you free trial hosting. The free trial makes better relationships between customers and the company.
Note:- Keep in mind some web hosting providers ask you to add your payment method to stop spam or bot registration.
What Are the Benefits of Free Trial Hosting?
There are many advantages to using free trial hosting. You can know about the hosting company and whether they are good or bad. You get to know about the services shown on the website, are the same or different. Giving a free trial creates a good relationship between the company and the customer if it likes the services
Why Should You Try Web Hosting Free Trial?
You can avail of the services without investing.
You can take trials of the services of different companies that fit your budget, or you can use the services of that company later.
You can compare different services.
Shared Hosting Free Trial with cPanel
HostGator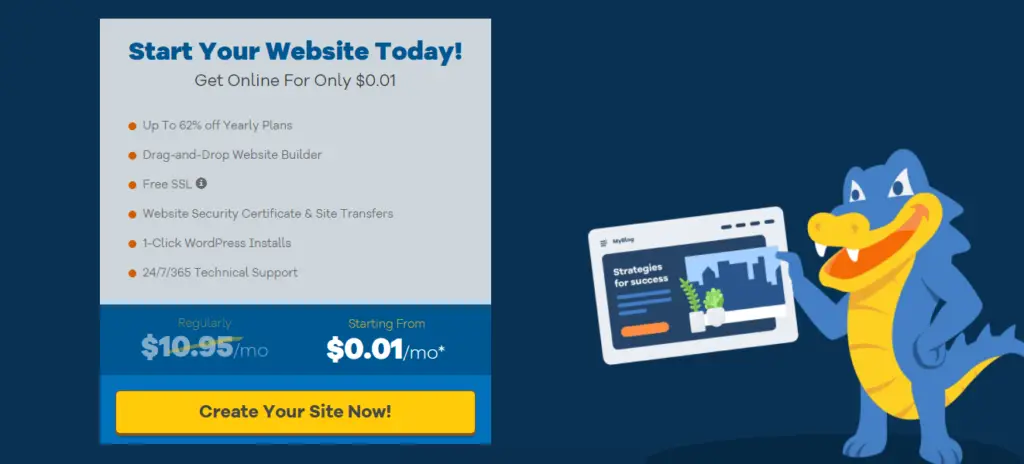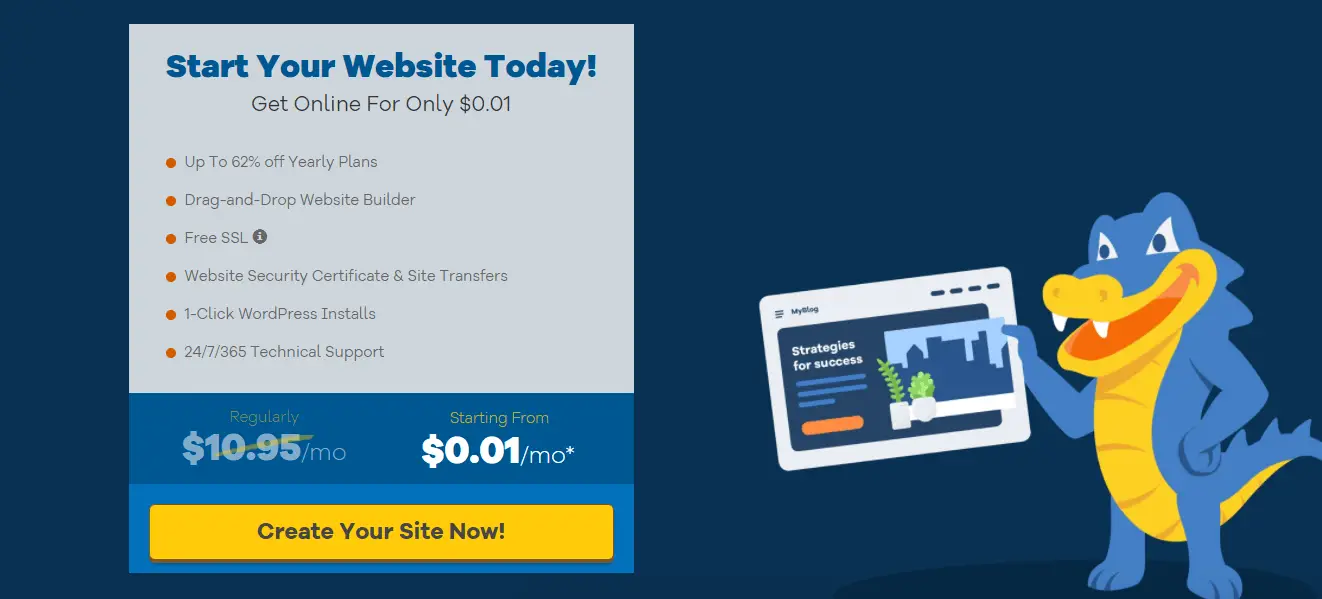 HostGator is a famous web hosting company in the World, based in Houston, Texas. They provide various types of hosting, including reseller and VPS. They provide services for small businesses to big companies.
HostGator was founded in 2002, and this company is owned by Endurance International Group, the parent company of Bluehost and CrazyDomains.
If you want to try a premium web hosting service for your website, HostGator giving away a free trial. You can choose any of the shared hosting plan trials for 30 days.
To get a free trial from HostGator, you do not need any credit card, but HostGator charges a cent for spam protection. So, you need to pay just one cent via PayPal and enjoy a 30 Days free trial of premium web hosting.
Hostgator Features
99.9% Uptime guarantee
Free SSL Certificate
Free Domain Name with Annual Plan
Unmetered Bandwidth
One-Click Application Install (Easy to use Control Panel)
24*7 Chat & Phone Support
45-Day Money-Back Guarantee
Netregistry


Netregistry is one of the best Australian online web hosting and domain name providers. It started in 1997 as a small start-up business.
They provide different web hosting services like cPanel hosting and VPS cloud hosting. Netregistry's regular cPanel hosting price starts at $9.95 per month, but you can get a free trial for 30-days.
Netregistry Features
Hosting Powered by Amazon Web Services (AWS).
cPanel Certified Partner
Google Adwords & Microsoft Ads Partner
ICANN-accredited domain registrar
Try before paying
Host multiple domains, emails, and databases.
Fastwebhost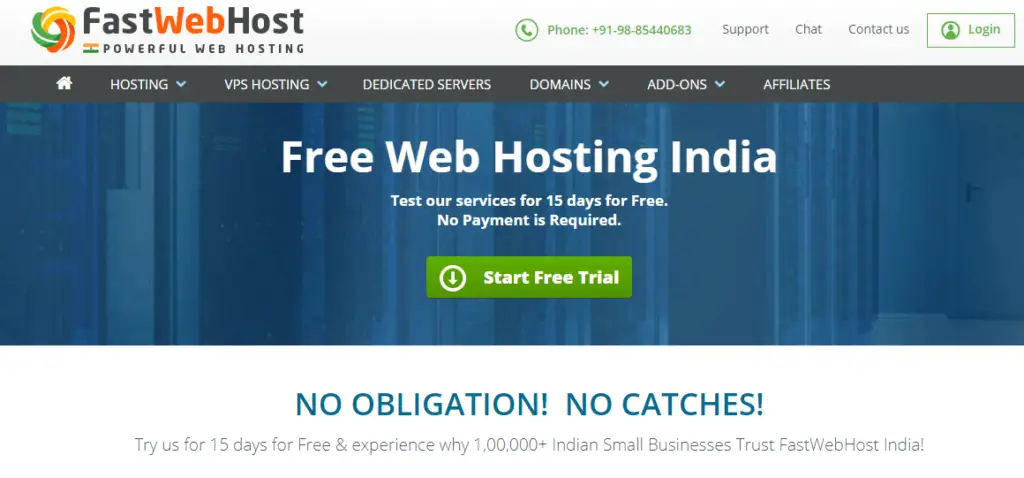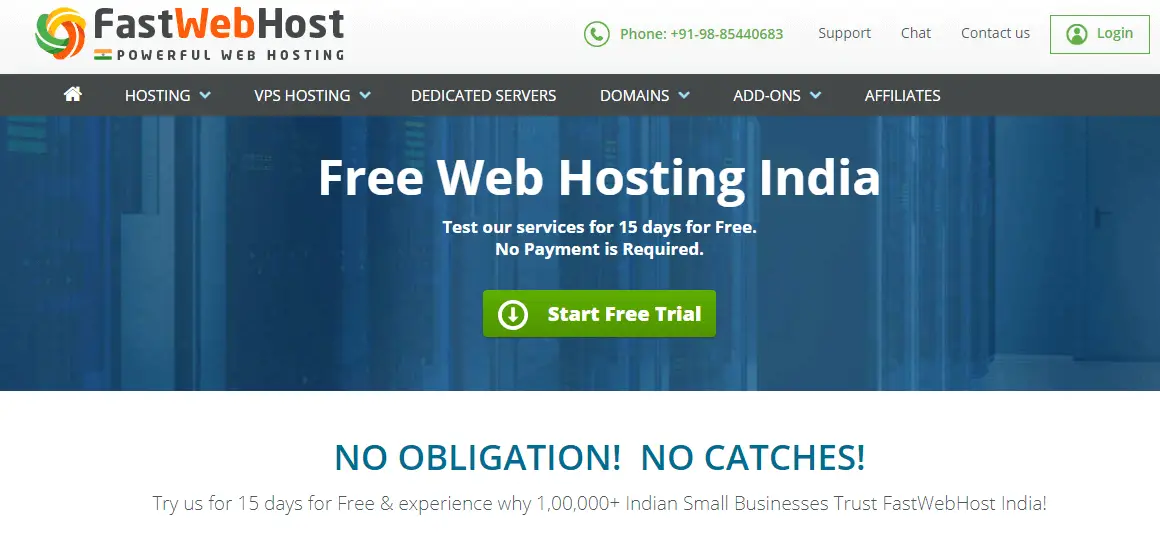 Fastwebhost is an Indo-American web hosting company established in 2008. They are powering over 200,000 websites on their server.
Fastwebhost provide various data center server location over the World.  You can choose any of your closest server locations to get an immersive performance.
Fastwebhost provide affordable web hosting and domain names compared to the other providers, and they also offer a free domain name with their web hosting plans. You can choose the different web hosting types like shared hosting or dedicated servers at the lowest prices.
Fastwebhost Features
Affordable Web hosting plans
Free Domain name with Hosting plan
SSD-Based Storage and Unlimited Bandwidth
cPanel-based hosting manager
24*7 Live Chat & Phone support
Worldwide Datacenter Servers
Cloud Hosting Free Trial
Cloudways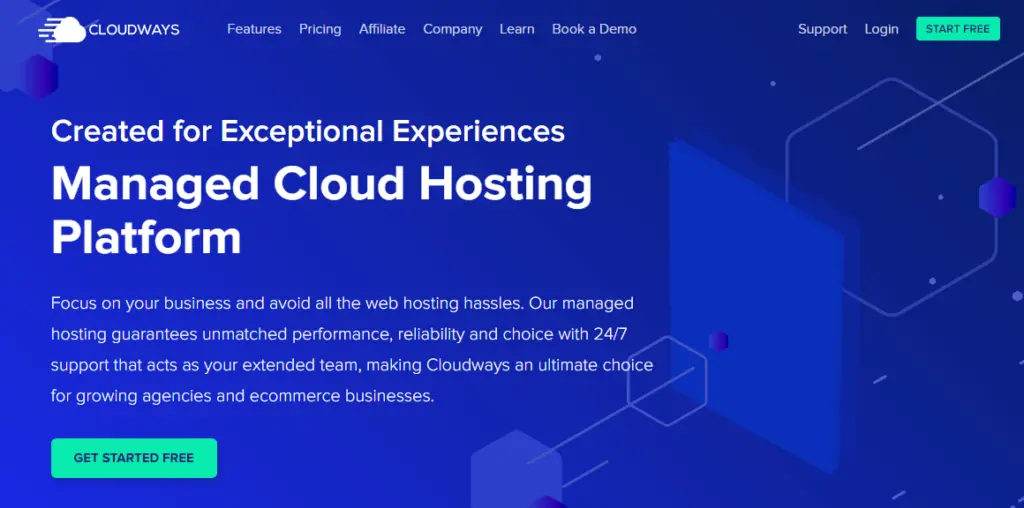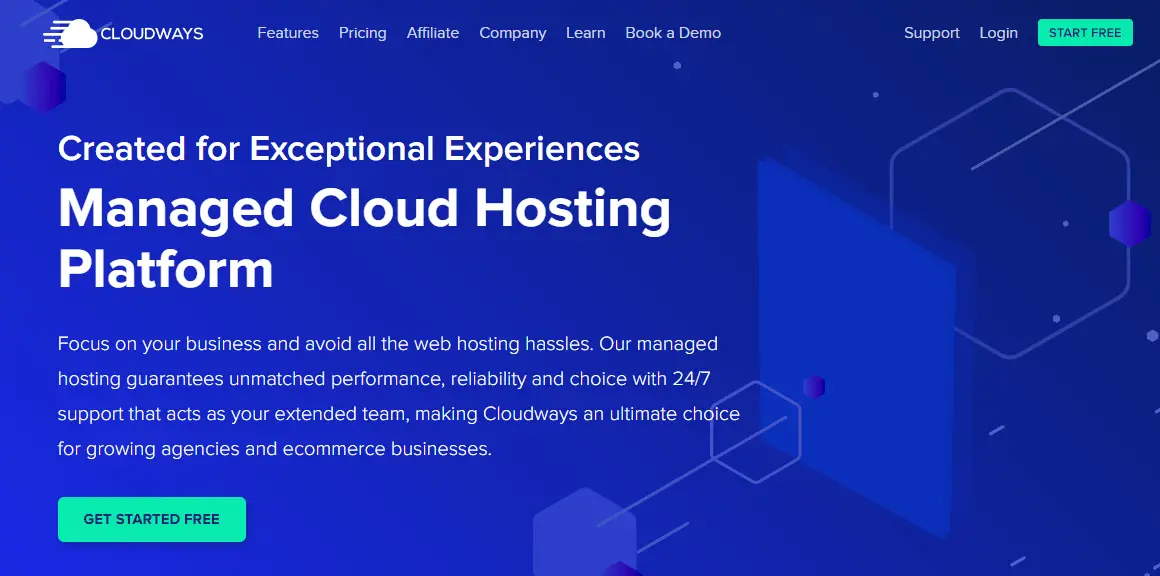 Cloudways is one of the best cloud hosting providers. Cloudways hosting gives you to choose from five different cloud hosting providers, AWS, GCP, DigitalOcean, Linode, and Vultr.
Cloudways power millions of websites on their platform, and if you want to host your website in trustworthy and affordable cloud hosting, you should select Cloudways.
Cloudways base plan starts at $10 per month, and you get 1GB of RAM, and 25GB of SSD storage, including with free SSL certificate and CDN powered by StackPath and Malware protection by Malcare.
Cloudways Features
Minimalistic Control Panel
One-Click Application Install
Free SSL, CDN, WAF, Auto Backup, Staging
Free Website Migration
24*7 Support
Pay-as-you-go and Prepaid plans
3 Days Free Trial [No Credit Card Required]
Nexcess by Liquidweb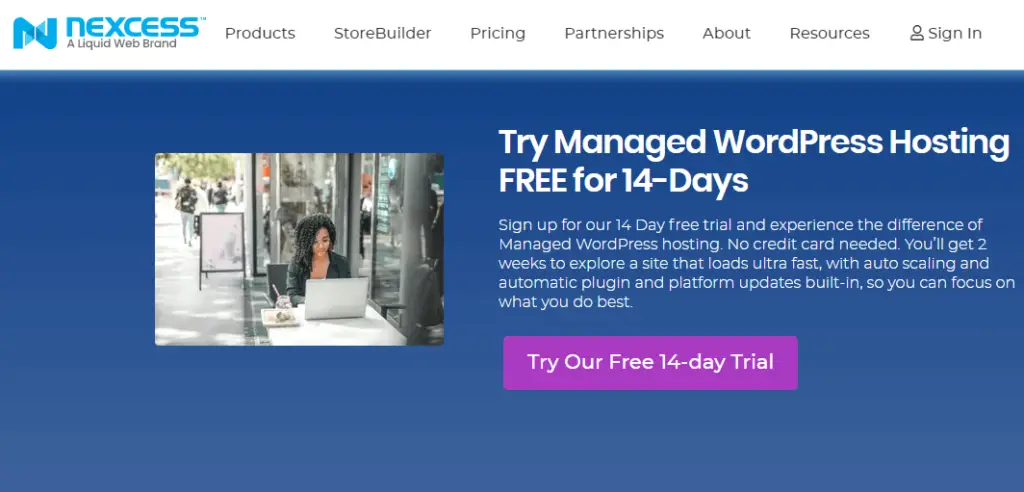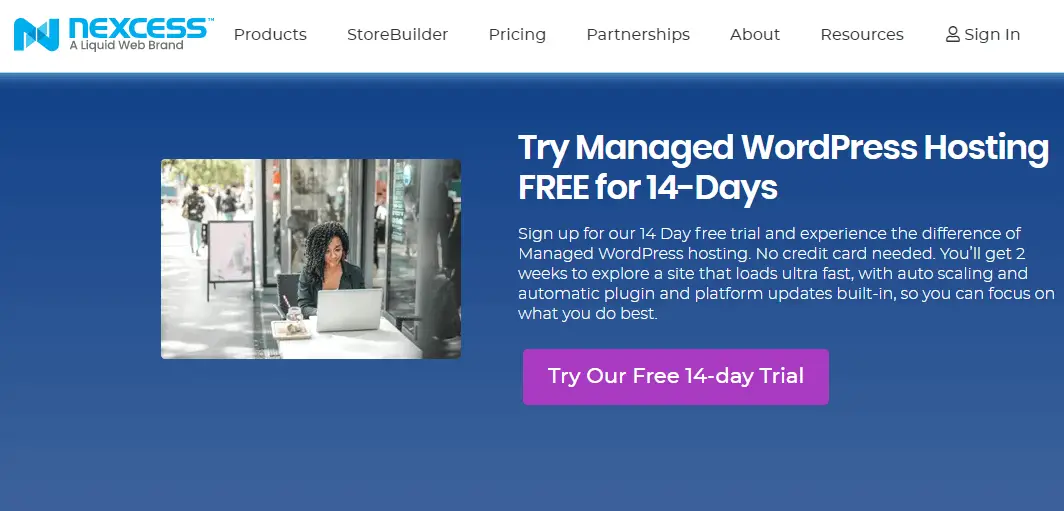 Nexcess is one of the best-managed cloud web hosting for WordPress, Magento, and WooCommerce.
Managed WordPress hosting prices start at $13 per month, but before you buy any of Nexcess hosting plans, you can try for 15 days for free, with no need to add any payment method.
Nexcess hosting plans come with a free SSL certificate and premium CDN powered by KeyCDN. They have 10 data centers Worldwide.
Nexcess Features
Fast-managed cloud hosting
KeyCDN included with plans
24*7 Chat & Phone support
Minimalistic Control Panel
Dedicated IP Address
Server-side cashing for speed performance
Staging Environment
Four-month free on the annual plan
14 Days Free Trial (No Credit Card Required)
Lithium hosting


Lithium hosting is a cloud hosting provider founded in 2006. They provide three different web hosting types (Shared, Reseller, and VPS). Lithium hosting is based on Cloud, and according to them, you will get excellent performance at a lower price.
Lithium hosting's base plan price starts at $4.0 per month, and they are giving a 90-day money-back guarantee with a 30-day free trial.
Lithium Hosting Features
Affordable pricing
90 Days Money Back Guarantee
Free Wildcard SSL certificate
Minimalistic ApisCP control panel
99.9% Up-time
30 Days Free Trial [No Credit Card Required]
Cloudsigma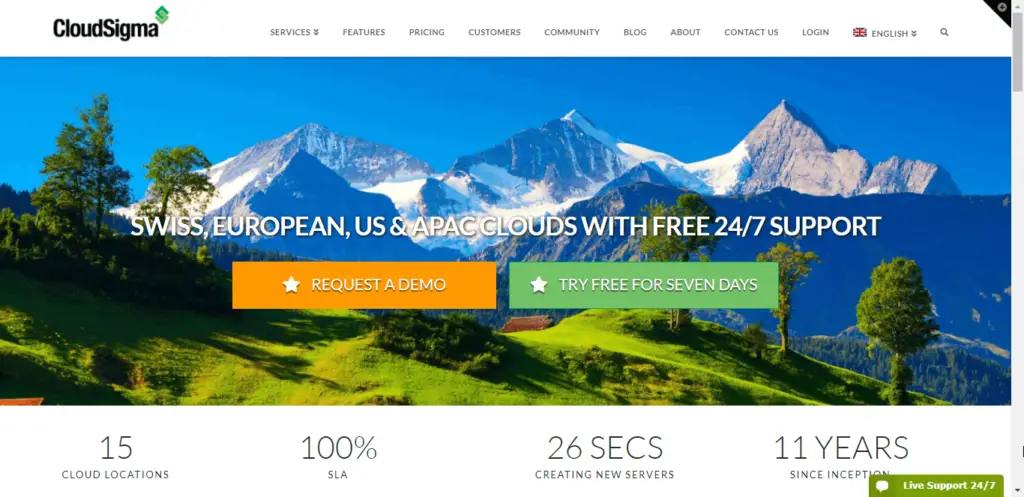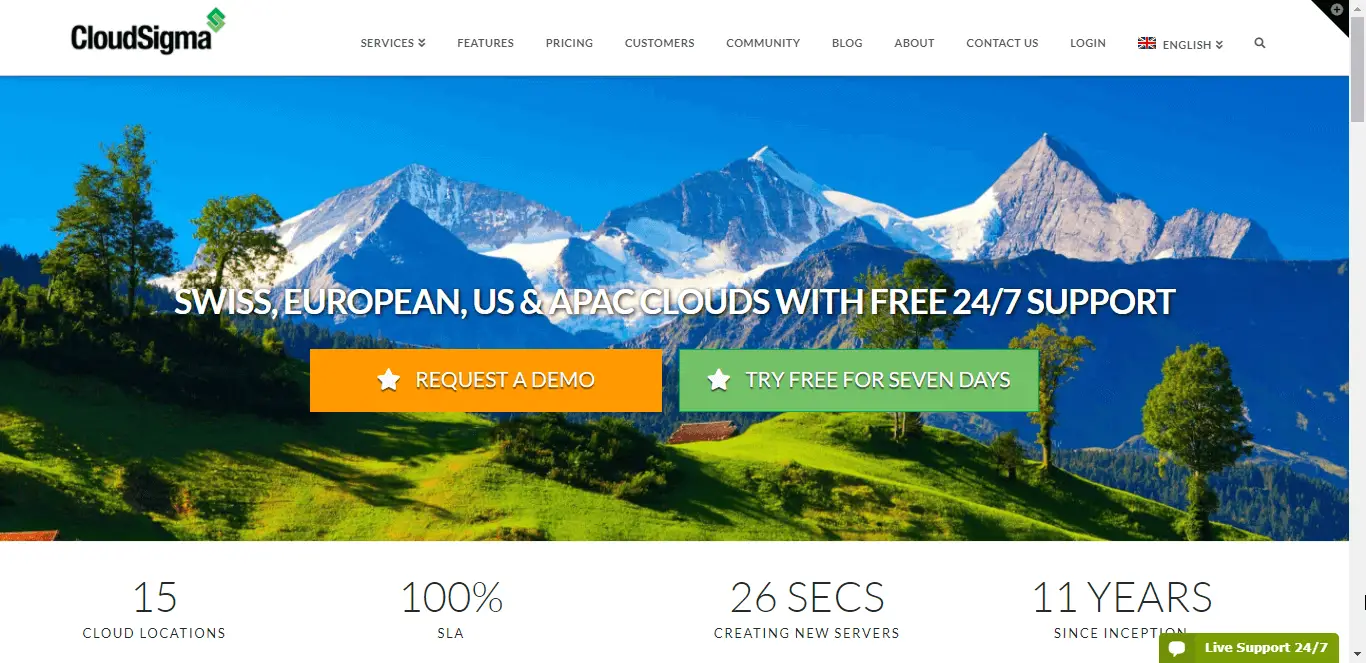 Cloudsigma is a Swiss online solution company, founded in 2009 in Switzerland with approx. 50 employees. Cloudsigma is mostly known for flexible cloud servers and VPS hosting.
Cloudsigma has fifteen data centers over the World so that you can choose the nearest location for your web project. Cloudsigma is an ISO-certified company, no need to worry about the company.
The base plan starts at $10 per month with 1GB RAM, 50GB NVMe SSD, and 5TB Bandwidth, but you can also configure your server upon your need so that pricing could be different.  
Cloudsigma Features
Optimized Hardware for High performance
NVMe SSD and Magnetic Storage
10GigE Networking
Instant Provisioning
Wide Range of Resources
Get Monthly Fee Resources
Always Data Safe According to Swiss law*.
Custom KVM Cloud
ISO Certified Company
7-Day Free Trial [No Credit Card Required]
Nestify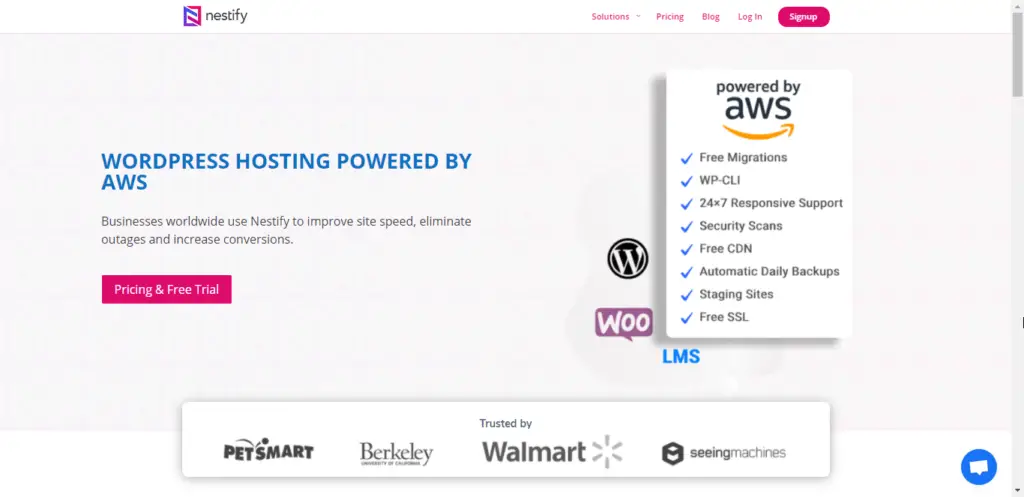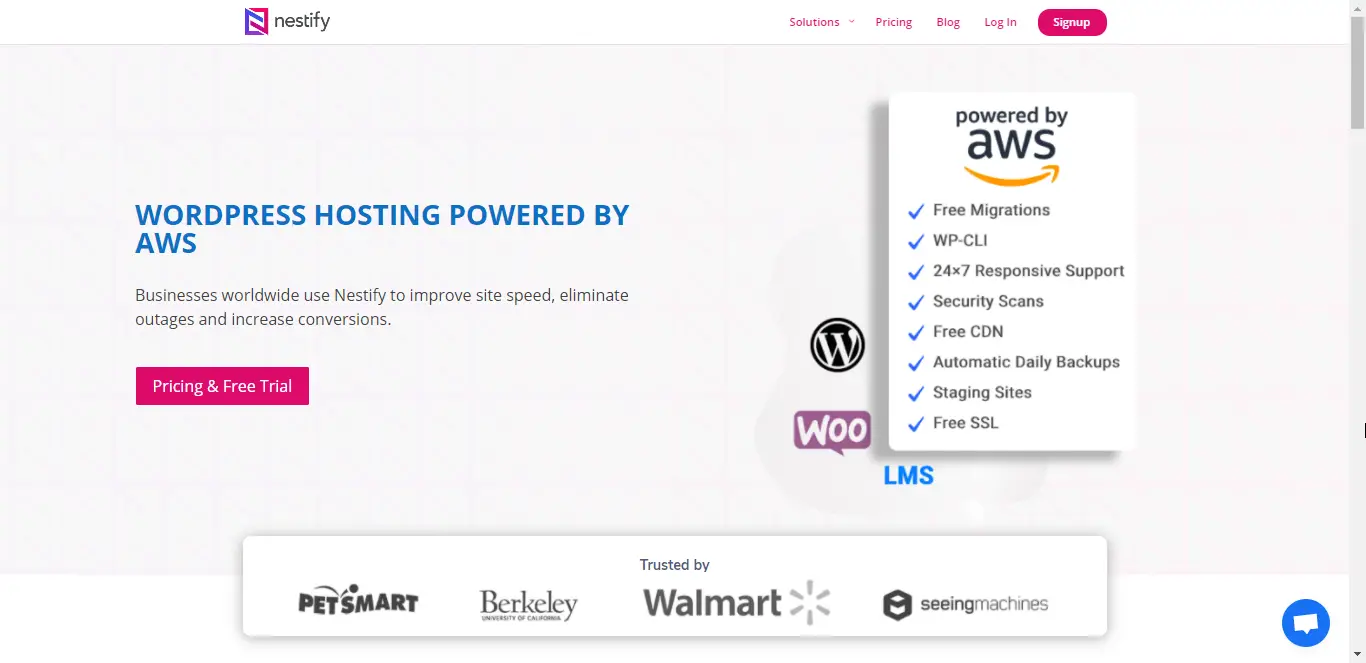 Nestify is a good cloud hosting platform, started in 2014. Nestify managed popular brands, and Fortune 500 companies use web hosting.
Nestify provides managed WordPress and WooCommerce hosting, but you can custom-managed hosting if you need other applications.
Nestify is powered by Amazon Web Services (AWS), so you won't get any compromisation in performance. Every hosting plan included CDN, SSL certificate, Daily Backups, and Security scans.
Nestify Features
Host Unlimited Sites
Free Migration
Free CDN & SSL Certificate
Staging Environment
WP-CLI Access
Security Scans
Unlimited Bandwidth
60-Day Money-Back Guarantee
Auto Backups
24*7 Support
7-Day Free Trial [No Credit Card Required]
Flywheel


Flywheel is one of the best-managed WordPress hosting providers. If you are an agency or a freelancer, you can collaborate with coworkers, and clients and easily manage your deployment.
Flywheel started in 2012 and is now part of the WPEngine web hosting provider. Flywheel is trusted by more than 35,000 agencies and popular brands.
If you are an individual or freelancer, or agency, you can use Flywheel-managed WordPress hosting. Their outstanding features can help you to grow your business.
Flywheel Features
Blazing Fast Speed
Nightly Backups
Free CDN
Global Availability of Datacenters
SSH Access
Managed WordPress
Security Protection
Staging with Dedicated Software
Site Cloning
Free Migration
Collaborate with Clients and Co-workers
Blueprints
Free SSL Certificate
24*7 Support
14 Days Free Trial [No Credit Card Required]
Lonex.com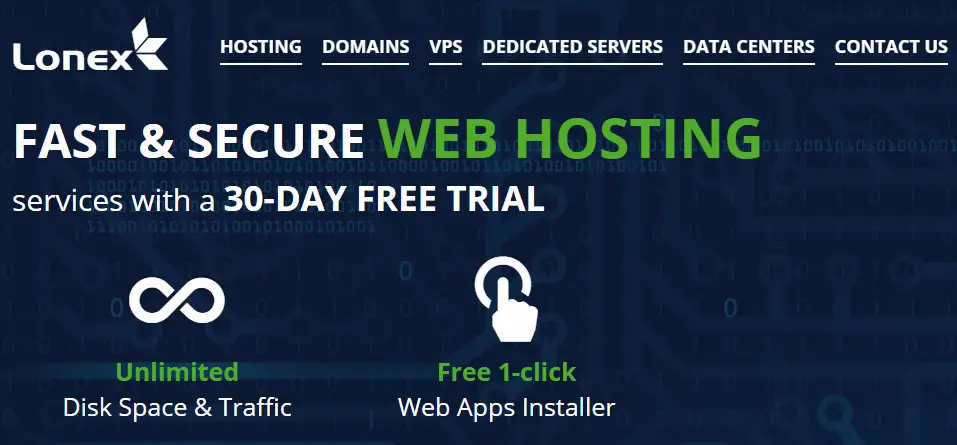 Lonex.com is a UK-based hosting company, which is ICANN accredited registrar. Lonex.com has 19 years of experience in providing quality cloud web hosting services.
300,000 clients trust Lonex.com, and about 200,000 domain names have been registered on their platforms.
Lonex.com Features
99.9% Up-time
Unlimited Storage & Traffic
User-friendly Control Panel
Free domain name with each hosting plan
Worldwide datacenters
One-click Application installation
Hepsia Control Panel
30-Day Money-Back Guarantee
24*7 Chat & Phone support
30-Day Free Trial [No Credit Card Required]
VPS Hosting Free Trial
Accuweb Hosting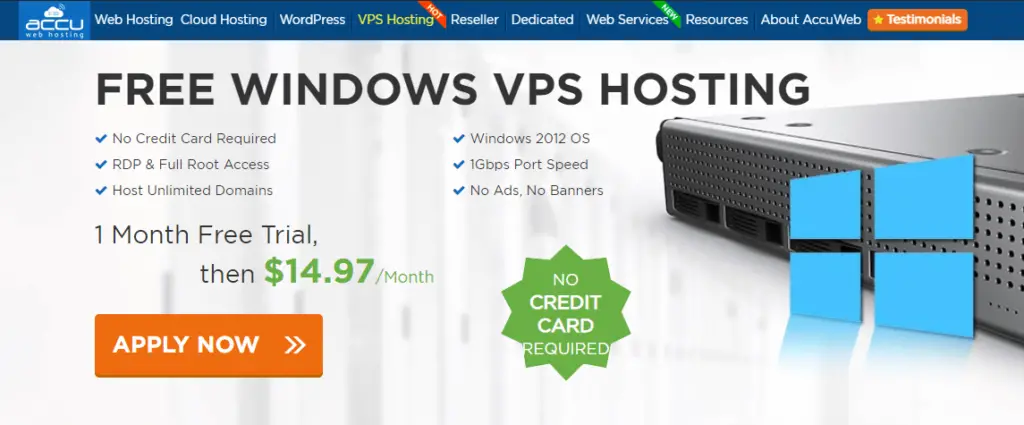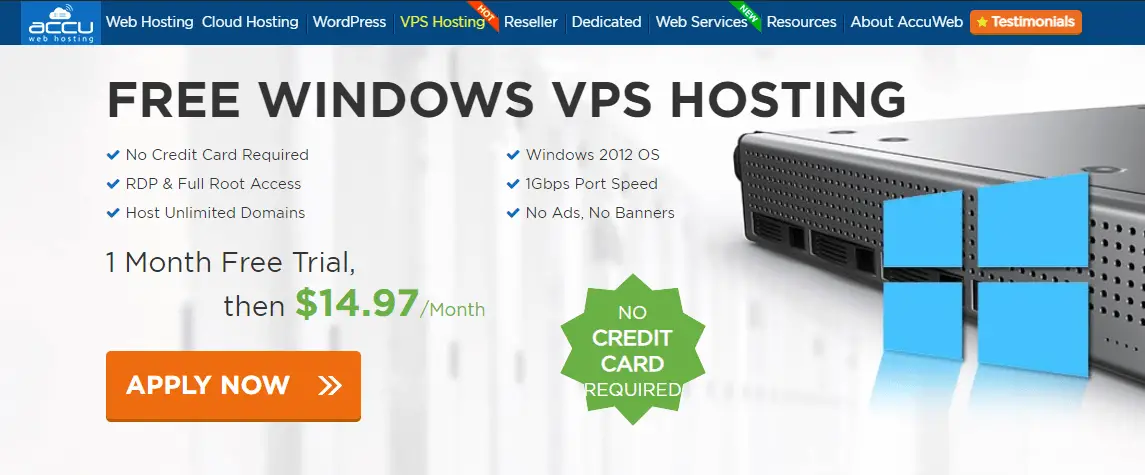 Accuweb hosting platform is one of the vast platforms where you will find various types of shared hosting plans, cloud hosting, VPS, cloud VPS, Gaming Servers, Trading Servers, and much more.
In this kind of variation, you do not see any other hosting platform except some Cloud hosting providers like GCP and AWS. Accuweb hosting is affordable for any user.
Accuweb hosting has about 17+ years of experience in services and currently 15K+ VPS servers running on their platform and about 55,000 websites under the management of Accuweb hosting.
Hosting plans start at a minimum price of $3 per month, and they are providing various types of Cloud hosting and VPS hosting based on Linux and Windows. You can also get managed WordPress hosting at the lowest price than the other providers.
For students providing free hosting, you can sign up with your university or school email address to verify yourself and enjoy the free subscription of Accuweb hosting.
By the way, if you are searching for a free trial of VPS hosting, then you are in the right place. Accuweb Hosting gives a 30-day free trial for Windows VPS servers without a credit card.
Accuweb Hosting Features
Superfast Performance
Very affordable prices
Globally Available Servers
Hosting Plans come with SSD Raid10 Storage
24*7 Chat, Phone & Email Support
Windows Hosting starts at $3.52 per month
Free SSL Certificates
Auto Backups
Unlimited Websites
Unlimited Databases
Free Migration
Free Domain Name
VPS For Trading (Forex)
Gaming Servers
Comes with a traditional Control Panel (cPanel & Plesk)
Interserver
Interserver is mostly known for its affordable shared web hosting plan with unlimited storage. The company started in 1999, powering individual freelancers to Fortune 500 companies worldwide.
Interserver's standard web hosting pricing starts at $2.50 per month, and they provide price lock features. That means your renewal price will be the same as a first-time purchase.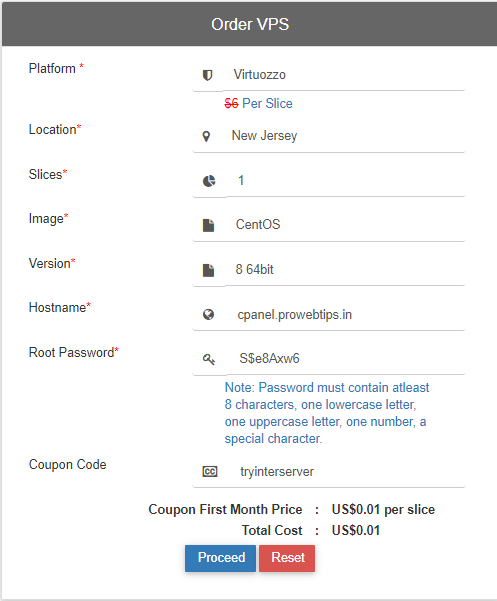 Exclusive offer to the readers, Get a VPS server at $0.01. Use Coupon Code: ROCKONINTERSERVER or tryinterserver
Using the coupon code "ROCKONINTERSERVER" or "tryinterserver," you will get a Linux OpenVZ VPS at just $0.01 for 30 Days.
Intersever Features
Multiple Hosting Types (Shared, VPS, Windows, Linux)
LiteSpeed Technology
30-Day Money-Back Guarantee
Fixed Renewal Cost (Price lock)
99.9% Up-time guarantee
24*7 Chat, Phone & Email Support
450+ Cloud Apps
Integration with Cloudflare CDN
Unlimited Pure SSD Storage & Bandwidth
E-commerce Free Trial
Shopify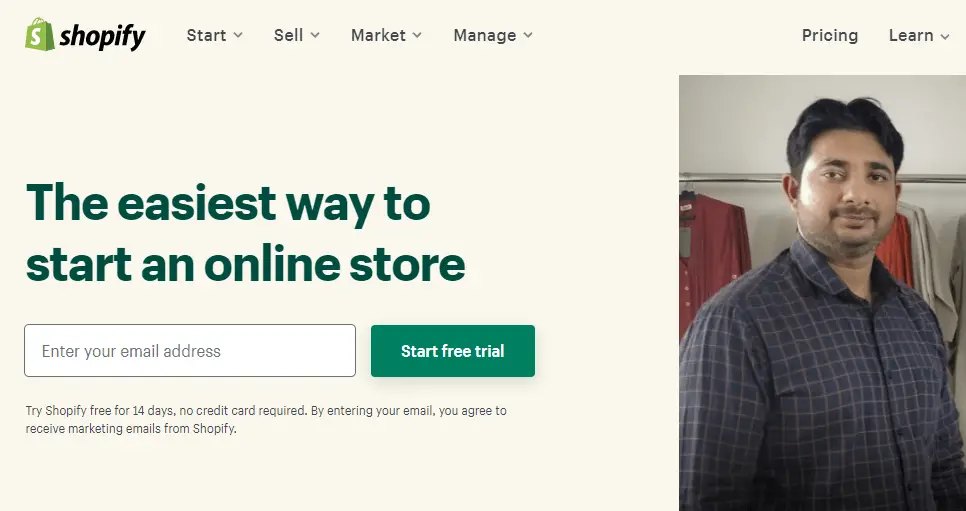 Want to create an e-commerce website or drop-shipping website? Then you have to choose just one platform, Shopify. It's an all-rounder platform, and you will get everything in one place, no need to install additional plugins, etc.
Shopify is the most popular and powerful platform e-commerce website. Shopify powers over 1,000,000 businesses over the world.
You can customize your website using the drag-and-drop method, but if you have the power of coding, Shopify can customize the website using HTML and CSS.
The basic Shopify plan starts at $29 per month and goes up to $299 per month. But when you get orders, those fees will be nothing for you. So want to try Shopify for free? If yes, then you will get 14 days of free trial access.
Shopify Features
Online store with a website
Add Unlimited Products
24*7 Supports
SSL Certificate
Mobile Application For Stats
Built-in Payment Gateway
Fast Performance
Drag & Drop Customization
100% Control of HTML & CSS
Shopify Advanced Security
14-Day Free Trial [No Credit Card Required]
Conclusion
Friends, I have listed all the hosting lists, which I have checked by taking a trial. So I have listed 13 Hosting providers who give free hosting trials.
HostGator is a well-known hosting provider. You can take a trial, but I have categorized them based on shared hosting, cloud hosting, and VPS hosting.
You can take a trial of all the hosting one by one. If you have any dilemma in getting a free hosting trial or giving us any suggestions, do not forget to comment.