You can find many tips and tricks on the Internet to rank fast on Google, but all information isn't correct.
Many websites will suggest you buy some sort of SEO or Blaster, whatever they name it, they will manipulate you to buy these things. You know what, the new blogger is also trapped in their misleading information.
There is some genuine way to rank your website on Google:
So these are some tips to rank fast your website or blog on Google. Don't be a victim of SEO Blaster or blah…blah…. Software.
Be safe and use your money for your necessary stuff, not for your blog ranking. If Google finds out you are using these kinds of software then, you could get banned from google ranking. So just make interesting content.
Rank First and Fast on Google with Good Content
We have listed some points for ranking on google. So, if you implement these methods then your website and content will rank very fast on google. So we will start on the first topic.
Content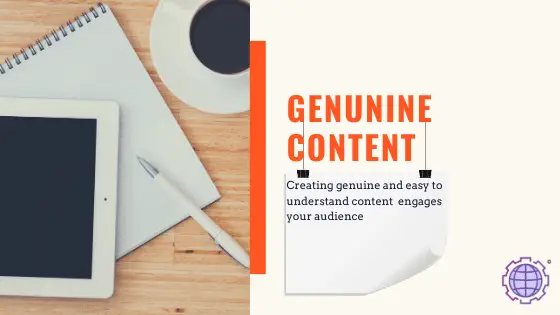 On your website content is a very major factor that affects your Google rank. You should always use your genuine content don't copy from anywhere else.
You should also work on a specific content niche like you have a travel blog site then only put the travelling-related content don't use other categories.
If you put different-different types of categories of posts on your site then it will take more time than usual.
Travel Blogging Site then put only travelling blogs post, then Google and other search engines will understand easily, that's a travelogue from a Travel Blogging Site.
Use a minimum word count and write your contents, which means if you have targeted to write a blog post of about 500 words and your other post also has a minimum of 500 words, then don't write a future post below 500 words.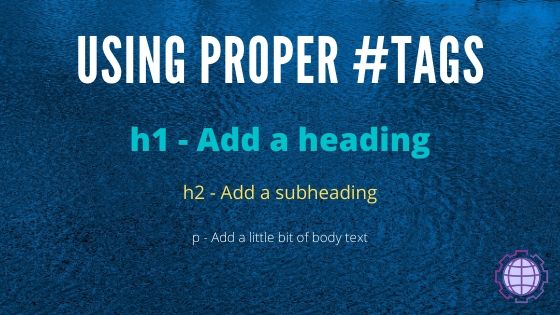 If you are writing an article or blog post then you should mind some important tags that help in ranking on Google Search. Like Heading tags H1, H2, and H3 these tags are used for Title, Headings and Subheadings.
So when you are explaining your logs on any type of word processing software (M.S Word, Google Docs) they have the feature to add these tags.

Also, you can add these codes manually using any kind of code editor or WordPress by default code editor mode.
You should also use list content for a better explanation. The list is a method to briefly short out your content in topics. So the reader can easily understand what you want to say.
Search Engine Optimization or SEO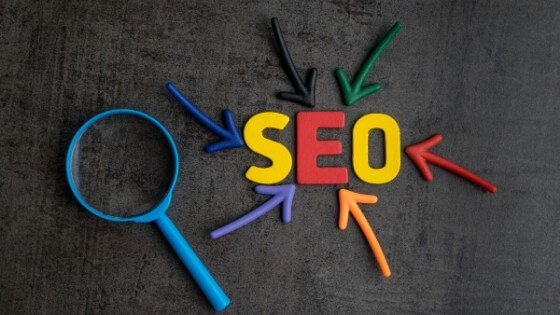 SEO is the most important part of a website's ranking on a search engine. If your site is SEO optimized then the site will be ranked on the search engine's first page.
But there is a twist, if your content is genuine, understandable, and better than the others then your page will rank in the first page's first positions.
SEO is different types that rely on your type of business like you are a merchant and have a website and a local shop then you need Local SEO for Store and On-Page and Off-Page for the website. We will talk about these topics in detail later.
Google or other search engines only do not see the content quality, they check refers links and linked domains, in other words, backlinks.
Backlinks matter at present, it is a factor that clarifies whether this particular link or article how to authentic or genuine. Some important points you should consider when you write SEO content.
Submit Sitemap to Search Console or Webmaster
In SEO optimization, your first step should be the submission of Sitemaps files to the Search Engine Console. So their bot can crawl your site and analyze content for better indexing.
Must Read: How To Optimize Content with Semrush?
Google Search Console is the most powerful SEO tool in the leading Market. This tool is completely free and shows your site's major flaws and errors.
When your website is ready to index means everything complete like design, navigation, and sitemap files then you need to submit your sitemap files on Google, Bing, and other search engines.
Meta Descriptions and Keywords.

Meta Descriptions is a kind of summary of your article, that visitors when searching the keywords or terms then the results show up with "Title" and "Meta Descriptions". So, you should have proper descriptions of your content.
If your website running on WordPress then you can use SEO plugins like Yoast SEO, RankMath SEO, or All in One SEO plugins. This type of SEO tool helps you to add Meta Descriptions and Keywords.
By the way, Yoast and RankMath SEO Plugins also help and give recommendations about content quality. They suggest how is your content readability, how much you have been using passive voice sentences or complex sentences, and the most important keywords suggestions.
Read the Reviews and Tutorials
Alt text in Images


Alt text works as a keyword for Images. It is important for your content and images to be SEO optimized. In WordPress you can add alt text visually on the other hand if your site is made of custom code then you can also use alt text by adding manually.
Interlinking
Interlinking means cross-linking your various content on the same website. Interlinking gives the power of page authority, that's helpful for SEO and ranking on Google. Interlinking means you are informing Search Engines these particular articles have some recommendations.
Backlinks
This is SEO's most important part of getting traffic and ranking on Google. If your site has enough refereeing links or backlinks on a Good source or website then you will get lots of traffics and your content will rank fast on Google Search.
Performance affects SEO results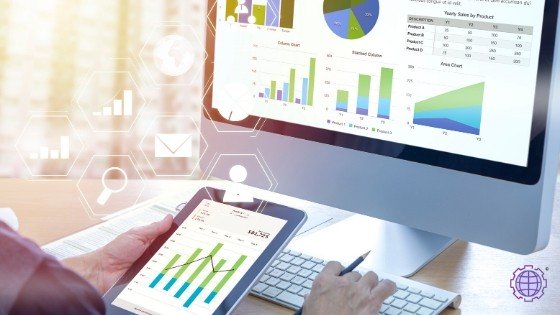 Most of the SEO tools providers state that if your site has a faster load time then Google ranks content fast and top.
Google also shows the error on Search Engine Console Dashboard if your website is taking more than 3 seconds. So we are going to tell you some little tweaks that you can perform on your website and can improve SEO results.
Use a Fast and Secure Hosting
Your website hosting also matters if you are using shared hosting then please check first how much ram has been given on your panel.
The most cheap hosting provider gives you unlimited storage but a single shared CPU and 0.5 Gigabyte of RAM. When your site gets traffic then your site can overload or crash.
So better if you are getting traffic then we will suggest you get some Fast and Better Hosting services like BlueHost, HostGator, and NameCheap. They are providing quality services at an affordable price.
Use a Content Delivery Network (CDN)
A content delivery network refers to a group of services that work together and reduce your server or hosting load. CDN also reduces the cost of your bandwidth (Mostly for Cloud or VPS hosting Users.)
Cloudflare of the best CDN provider they have free and paid plans. Cloudflare always provides an extra layer of security and the fastest performance. Cloudflare filters bad traffic and stops them.
Content Delivery Network also helps in SEO performance and reduces your website load time.
Use Caching Plugins to Optimize Site Performance
The cache system is great, reduces visitor data costs and the website loads faster. A website cache is a temporary storage of the site's content so that when visitor return to your site then your site loads fast and reduce the server lag.
Most of the cache plugin has inbuilt CSS, JavaScript, Html, and JQuery optimization. So you can optimize your site and that also helps with SEO Results because the site will load faster and Google will rank fast.
Must Read: How To Optimize WordPress Speed to Improve Core Web Vitals Using WP Rocket?
Mobile-Friendly Site or Accelerated Mobile Page (AMP)
In 2020 and the future will be the mobile leading world. According to Statista.com 3.5 Billion smartphone users at present in 2020 and in 2021 the number of users will be increased to 3.8 Billion.
So if you want to rank your website on google then you should make the site mobile-friendly or an AMP site. AMP is a project from Google that provides 4x faster performance compared to the normal site.
If you want to rank first and fast then you should consider using AMP. That helps a lot. Check AMP's official site.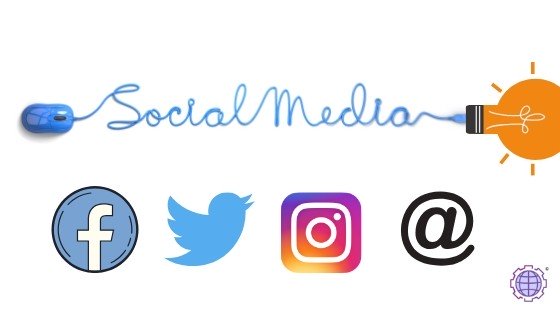 Sharing content on Social Media is an old and powerful technique for SEO results. If you have many subscribers or followers on your social circle, then that's a good indication of SEO and if haven't many subscribers or followers then don't worry just create genuine content and share it on all social platforms. It will take some time but you will get better results.
YouTube
Second Search Engine after Google. So if you want to optimize your content then you should create a YouTube Channel and upload your article-related content. So viewers can visit your site on YouTube. If you get enough subscribers and viewers then you can also monetize your YouTube Channel.
Facebooks
Facebook is the most used platform in the world, in Google PlayStore they have Billions of Download records.
So you can post or share your content on your Facebook Profile's Timeline and Facebook gives to create Pages and Groups, even you can join a Facebook group, where you can share your content and influence users to visit your posts. That's very helpful for SEO.
Twitter
Twitter is also a popular social media platform. You should create an account and share your content there. You can engage your visitor from twitter and that helps improve SEO performance.
Pinterest
Pinterest is the most image-sharing site. You can share photos directly from your content links, no need to upload them. Pinterest also refers you links to every image you share.
When visitors click on the image Pinterest shows a button of visiting the official site. So one of the most important Social Media platforms that improve your SEO of websites.
LinkedIn
LinkedIn is the most popular business directory social media platform. You can find small to biggest companies' CEO profiles and you can also create an account there. So LinkedIn also allows for creating a company profile. You can share your content there.
Publish Your Site on News Media Platform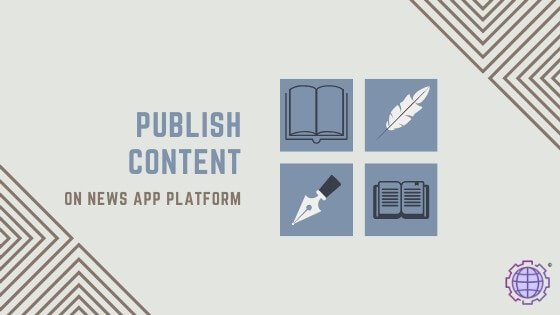 This is the latest technique to improve your website SEO and get lots of traffic. At present mostly smartphone users read news and articles through News Applications like Google News and Microsoft News app.
So, simply signup for these platforms and fulfil all the requirements and voila. When you publish a new article on your website then these applications fetch your content and show it on their application.
FAQ about ranking on Google.
How to rank first on Google?
If you want to rank your website on Google first submit your sitemap on the search console. If we talk about the content it should be genuine and easy to understand.
Optimize On-Page SEO then Off-Page SEO, in Off-Page SEO you should create Backlinks. Share your Content with all your social media platform. For SEO you can hire some SEO expertise but don't use any kind of Black Hat SEO.
Is SEO matter for ranking first on Google?
SEO is important for Ranking on the First page of Google Search. So, you should create genuine and easy stable content. You can also optimize your content by creating a video optimization on YouTube for better ranking.
Is Backlinks matter in 2020 for Ranking on Google?
Yes, Backlinks are important for SEO and ranking on Google. Backlinks work as a "Recommendation" if you have got backlinks from high authority sites then your content rank on Google Search's first page. Read more about Backlinks and SEO.
How to get traffics on a new website?
Optimize On-Page SEO then Off-Page SEO, in Off-Page SEO you should create Backlinks. Share your Content with all your social media platform. Publish content on Google News and Microsoft News likes apps for getting passive traffics. For organic traffic, you can hire some SEO expertise but don't use any kind of Black Hat SEO.
Conclusion
So there it is the conclusion, what to do or not just simple language. If you want to rank your website on Google first submit your sitemap on the search console. If we talk about the content it should be genuine and easy to understand.
Optimize On-Page SEO then Off-Page SEO, in Off-Page SEO you should create Backlinks. Share your Content with all your social media platform. For SEO you can hire some SEO expertise but don't use any kind of Black Hat SEO. Read about SEO Spam Indexing which is a part of Black Hat SEO.