WordPress is one of the most popular content management systems, and it's easy to use and highly customizable. WordPress plugins make every effort easy and fast.
I am going to mention here ten essential WordPress plugins, and even I will specify their alternatives.
Most of the plugins are free, and you can download them from WordPress's database. I suggest using these plugins; if you use them, then no need to purchase any fancy plugins for each function.
1. Ultimate Block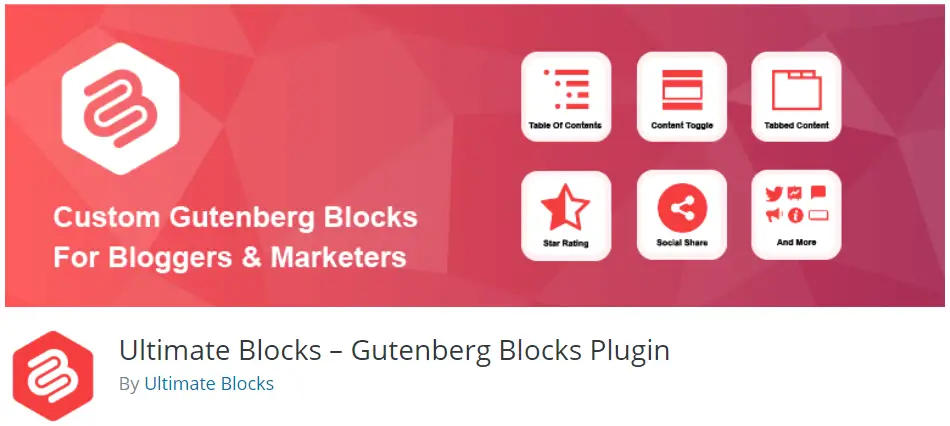 Ultimate Block is one of the most popular block editor (Gutenberg) addons for WordPress. This addon comes with some fantastic features, like, product review, how-to schemas, styling box, adding a table of contents, customizable button, list with icons, sections, and much more.
I use this plugin in my blog for reviewing products and services and doing some styling with text. Ultimate Block plugin is entirely free and does half of your page builder's work.
Alternatives of Ultimate Block
There are other popular alternatives of Ultimate Block, like GenerateBlocks, GenesisBlock, Ultimate Addons for Gutenberg. These plugins are theme-specific and work perfectly with their native theme, but it works if you want to use them with third-party themes.
Even Ultimate Block works with all of these plugins. GenerateBlocks comes with the GeneratePress theme, and if you use GenerateBlocks and Ultimate Block plugin, then no need for any page builder plugin to make beautiful pages or posts.
2. WP Rocket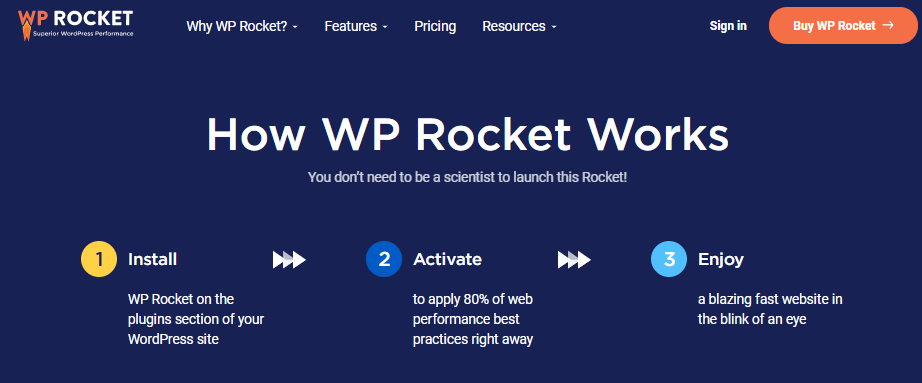 WP Rocket is the best plugin (One of the Essential WordPress plugins) for every WordPress website user. That is a premium WordPress speed optimization and caching plugin.
Even if your hosting is slow, WP Rocket will optimize your website's static content, like HTML, CSS, and JavaScript, giving you up to 50% faster performance. One of my top recommendations, buy WP Rocket and see the magic.
Must Read: How to optimize WordPress website with WP Rocket?
Google has been resealed their core updates about website performance, including speed and usability. If your site is getting a high bounce rate, that means your site's speed is terrible, or your content is cheap.
Google analyzes everything, and if your audience has bad experiences with your site, it will affect your SEO ranking and so on organic traffic.
WP Rocket's pricing starts at $49 for a single website, and it is worth money.
Alternatives of WP Rocket
WP Rocket is a premium plugin, so most beginner bloggers do not buy it or invest money in such plugins, and a handful of free plugins make these premium plugins work. So my advice is to optimize your website using a free alternative plugin till you generate income from your website.
3. SortPixel Image Optimizer
The ShortPixel Image Optimization plugin (One of the Essential WordPress plugins) optimizes images uploaded to the WordPress website. Crop the pictures in different dimensions and remove the Exif data associated with the photographs, which reduces the size of the image. When visitors visit your website, the optimized image opens your site faster.
ShortPixel Image Optimizer is a freemium plugin, and you can download the plugin from the WordPress plugin directory.
If you want to use this, first, you have to sign up and choose the plan. ShortPixel has free and paid plans. You can optimize 100 images per month with the free plan, and if you sign up through our link, you will get 2X image optimization in any ShortPixel plan.
Their paid plans start at $3.99 per month, and there you can optimize up to 5k images per month.
Alternatives of ShortPixel
Don't worry; if you don't like the features of ShortPixel, you can choose another option. Other image optimization plugins can help improve the speed of your website. There are many alternatives available for ShortPixel, and you can choose one of them.
4. Rank Math SEO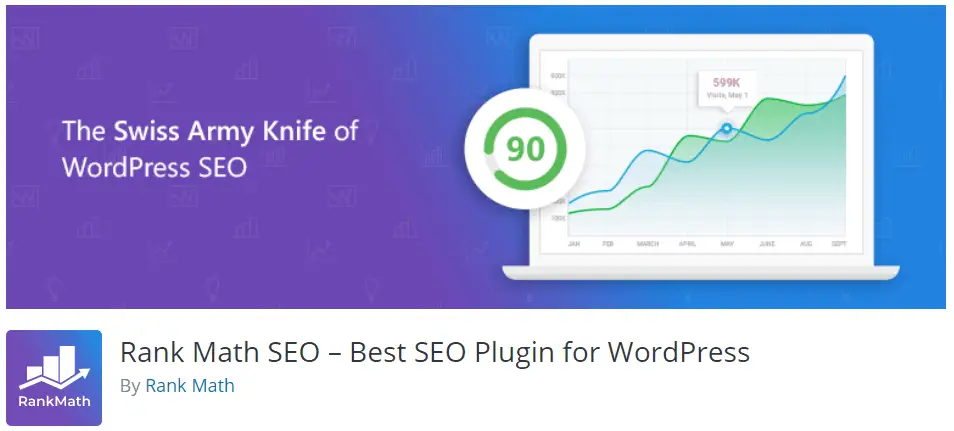 Rank Math SEO is one of the best search engine optimization plugins (One of the Essential WordPress plugins). Rank Math is compatible with almost every page builder and even with custom post types. Rank Math SEO is a freemium plugin, and in the free plugin, Rank Math almost covers every aspect of SEO. By the way, the paid one gives some advanced features like Keywords tacking, Custom Schema Generator, and premium support.
The Rank Math SEO plugin is not my recommendation; most professional bloggers will recommend using Rank Math SEO plugin. It's free and easy to use; even if you using other SEO plugins, you can easily migrate with complete data.
But, if you don't like the Rank Math SEO plugin, there are some notable alternatives to Rank Math SEO, and you should check out.
Alternatives of Rank Math SEO
5. Forget Spam Comments

Forget Spam Comments is an open-source anti-spam plugin, and this plugin is very lightweight compared to other anti-spam plugins. Like others, you don't have to enter an API key or create a useless account.
Forget Spam Comments also work with the CF7 contact form plugin, and the best thing is that you don't have to moderate any spam comments on your dashboard after installing this plugin. No more bot comments; all WordPress comments will be actual.
Again this plugin is a completely free, open-source and plug and play type plugin. However, you can help the developer by donating a cup of coffee.
There are many alternatives to this plugin, some of which are free, so I have listed below you can checkout out.
The alternative of Forget Spam Comments:
6. Wordfence Security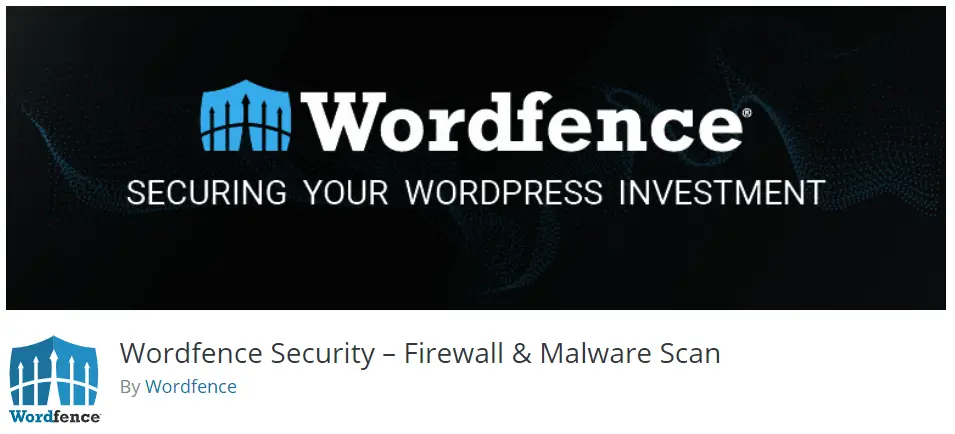 Security is the central issue on the WordPress platform, and the security depends on how you configure your server (backend) and the website (frontend). Most bloggers nothing know about the WordPress backend system, and they only purchase hosting for blogging. If you retrace affordable web hosting, most of them don't include server-side security, like malware scanning, infected file isolation, etc.
If you purchase any premium or managed WordPress hosting, then you don't have to worry much. Bluehost, HostGator, and GreenGeeks provide advanced security like Web application firewall, CDN for preventing DDoS attacks, and kernel scanning with isolation features.
Must Read: 9 tips to protect WordPress websites from hackers.
You can secure your WordPress website using a plugin like Wordfence or any third-party WAF provider. I am using Wordfence Security free version; it is enough for any blogger. Having a security plugin is good compared to nothing. This plugin prevents Bruteforce attacks, bot registration, IP blocking system, and more.
There are other plugins available for keeping your WordPress website. Check out the list below.
Alternative of Wordfence:
7. Easy Table Content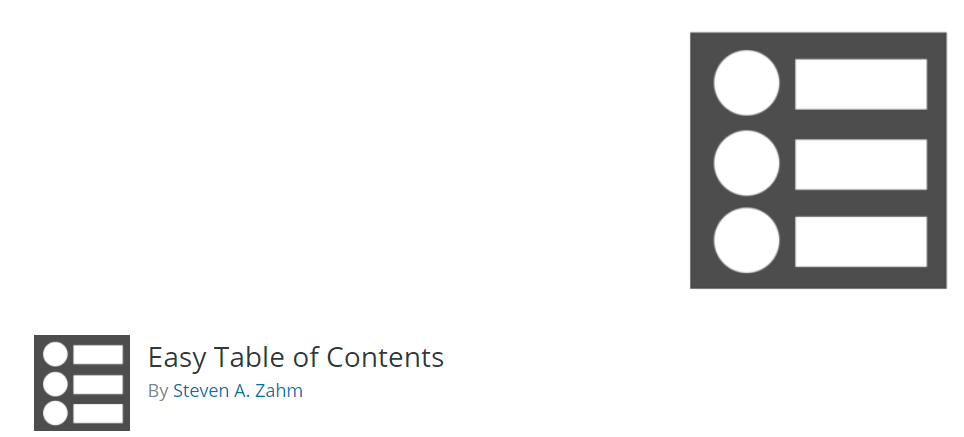 Easy Table Content is a popular and free plugin for breaking down content in the table. Having this plugin is helpful to engage users and to improve SEO. Users can easily reach any topic; which they find too interesting.
So, having this plugin increase the user experience, and I recommend using it. There are many alternatives to the Easy Table Content like you can add a table of content manually, but it seems at odds. If you have a page builder like Elementor, then easy could be added.
Popular plugins for Table of Content:
8. Elementor Website Builder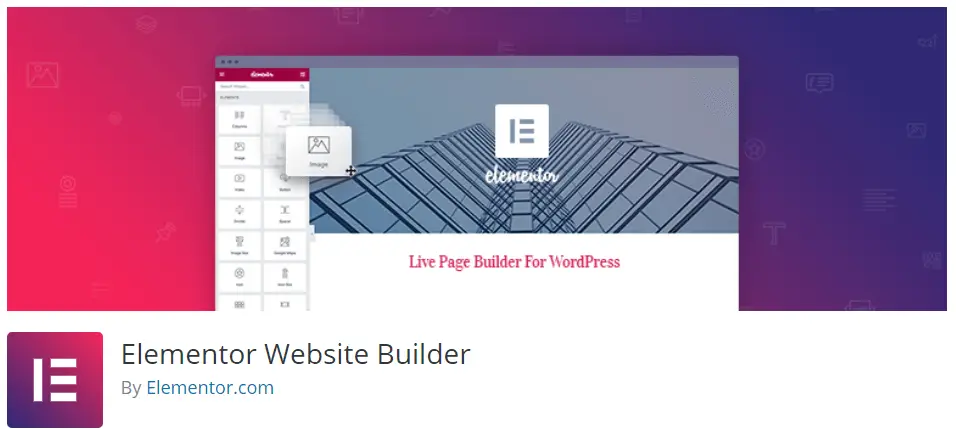 Elementor Website Builder is one of the most famous and capable WordPress site and page builder plugins. You can pretty much everything can modify using the Elementor plugin (paid). Redesign whole single page or post, or post archive, theme header footer, widgets, sections, fonts, colors, and much more.
Elementor also has a free version and comes with limitations; check out here the Elementor review.
Elementor Pro pricing started at $49 for a single website and included one-year feature updates.
There are many features of Elementor; if I start to describe them here, the list will go on and on, so you check the features by visiting the official website.
Other Alternatives to Elementor:
9. Contact Form 7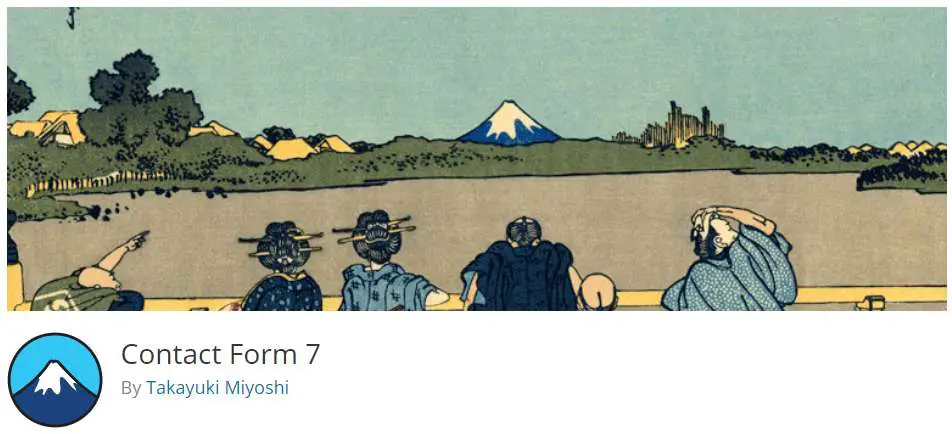 Contact Form 7, aka CF7, is a very famous and customizable form builder plugin. This plugin is free and can use third-party add-ons to increase productivity. If you are using any page builder plugin like Elementor, you can create a form (popups, contact form, lead capturing form, etc.) without using CF7.
So, using Contact Form 7, you can build various types of forms and customize them as you want.
There are also some popular alternatives to CF7. If you want to check them out, they are also good.
Contact Form 7 Alternatives:
10. PostSMTP Mailer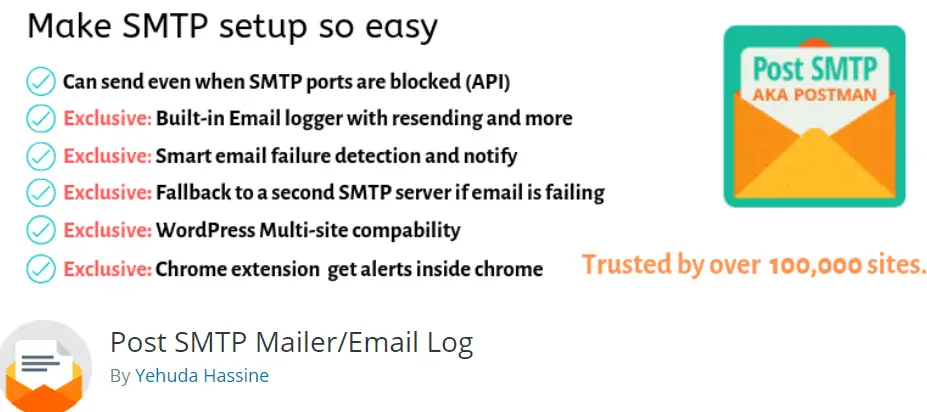 PostSMTP Mailer is an SMTP mail sender with logs, and this plugin is entirely free and lightweight. PostSMTP has powerful features and supports almost every SMTP mail provider.
If you are using any Cloud VPS or Managed WordPress hosting, you will need an SMTP mailer to send emails or get emails from users. I suggest you use PostSMTP Mailer, and it's free, powerful, and has more features than the WP Mail SMTP plugin.
Alternatives to PostSMTP Mailer:
Honourable Mentions
There are some other plugins, and I want to mention their name. Those plugins are beneficial and don't impact on website's performance. These plugins are completely free and lightweight.
1. Dynamic Month & Year into Posts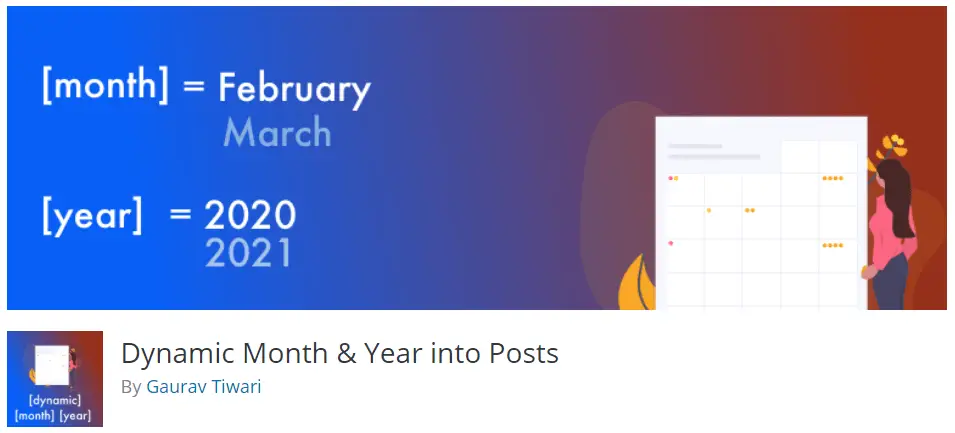 Dynamic Month & Year into Posts plugin by Gaurav Tiwari is convenient when it comes to showing dynamic dates. This plugin is free and lightweight. After installing the plugin, you have to put the shortcode to show the dynamic month and year.
This plugin also supports popular SEO plugins, and you can use this plugin to optimize your SEO meta. The best thing is that this plugin comes with "ZERO BLOAT & CSS/JS."
2. All-in-one Migration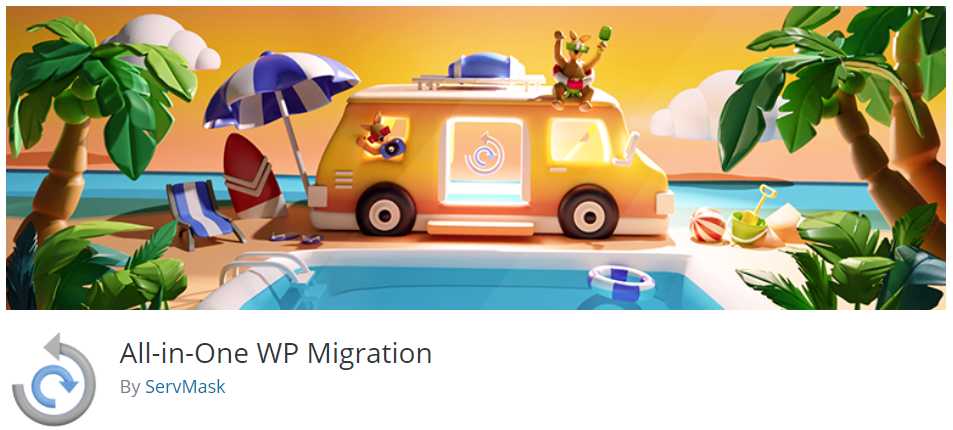 The All-in-one Migration plugin is one of my favorite plugins to take backup and for migrating. This plugin can take one-click complete data (WordPress Themes, Plugins, Images, Videos, and Database) backup.
The main plugin is free, and you can extend the accessibility by using their premium Add-ons, like scheduling auto backup, cloud backup (Google Drive, OneDrive, etc.), and more. There are other alternatives to this plugin, and those could be better.
Summary – Essential WordPress Plugins
These ten plugins could be essential if you are a WordPress website user. Most of the plugins are free, and you can pretty much develop a beautiful WordPress website with it.
I am using these plugins in my websites, and I think you don't have to waste your money on every feature. And there are other plugins I have to mention here. If you want to build an eCommerce website on WordPress, use WoCommece; it handles everything, from tax invoicing to payments.
Want to migrate your website to another hosting platform or take backups of your website and then use the All in One Migration tool.
One more plugin, integrate Google Analytics with your website, then use the official Google Site Kit plugin. It also integrates Adsense and Google Search Console for SEO.
Okay, guys, that's it for this article. If you think I have missed any essential plugin, don't forget to mention their name in the comment section, and please share and support.